Showbiz
Javiera Mena: "I go out of my way with every song I do" | The Chilean plays this Thursday at the Konex Cultural City, and anticipates her imminent album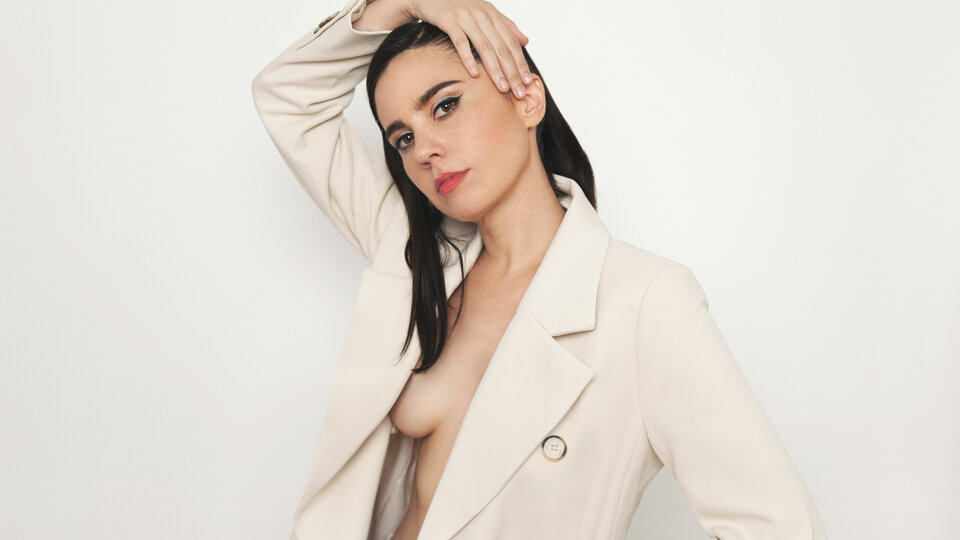 "Every day I feel more business woman. Something that I had to learn to head butt because I was always quite high-flying and volatile. But I am happy with the formula that I am taking. It is medium crazy equal; you have to keep the center ", he assures Javiera mena from Santiago de Chile. Two years after her last show in Buenos Aires, the singer returns this Thursday 11/25 to the same stage as last time, the Konex Cultural City, to review your classics. But above all to present the songs of his new material: the EP Enthusiasm (2021), a mouthful of his imminent album.
The icon of pop made on the other side of the Cordillera, today established in Madrid, He always opted for self-management, or rather for the self-managing attitude. And today, while enjoying maturity, he envisions a long-term career. "You have to know how the edges move, especially today," he says. "It's not like before, when the manager took care of everything. You now manage your social media, which is where you advertise. People increasingly value the spontaneous and the authentic. At least in my case."
About his new EP, Javiera admits that "it is difficult" to understand the place it occupies in his discography. "We put it together on the fly," he acknowledges. "I'm very from the disco, from the old school. The album is ready: it will have 13 songs, and Enthusiasm is just one part. We threw it out like an EP to get people's attention. "
-You have been preparing this album for a long time …
I go out of my way with every song I do. I never put stuffing. I don't think anyone does, but sometimes you feel that on records. That's why it took me so long. Now I'm going to show a couple more singles, and at the end of March next year I will show the album.
–How much did the social and political climate of Chile weigh on your new repertoire?
–Pretty. It is a very important and historical moment. My companions and companions have been there musicalizing and accompanying, since the outbreak, everything that is happening. It is super power. I have political friends who have no life, because something new is always happening. It's heavy, how is Chile?. Although it is great that everything moves and that people manifest.
In part, that's exactly where the title of this work comes from, released this August with the most of his songs conceived during the pandemic. In addition, the EP features the contribution of Chico Blanco, one of the new figures of the current under of Spain.
-How much care are you that your speech and songbook become politicized?
" I'm very careful. I am a person of ideas that are changing, and I do not have a closed opinion. I am very emphatic. Both my family and I are from the left tradition. I have a cousin who is active in politics, Marcelo Mena, who was Bachelet's minister. I feel that I have more of a social role to feed the spirit. That's where I go, and that's my policy. That is why I consciously stay out of it. In that sense, I differ from colleagues like Ana Tijoux or Alex Anwandter. I speak of politics from the queer side, which is political. And there I can give a proper opinion because I grew up in that field. I also suffered it. That is why I am an activist.
-In Europe they refer to the pop of your country as "the Swedish miracle" …
" It's incredible that they still look at him like that, after all these years.
What do you think of ABBA's return?
–I am the number one fan of ABBA in Chile. Although at one point I walked away from those kinds of songs. But they are super Bach fans, just like me. I went back to my origins of making harmonies, tonal changes, and raising half a tone to songs. Things that were lost in this age. I like those rococo things. In fact, I did a harmonious analysis of that: my university thesis was on ABBA. However, I find it very rare that they return in hologram form.
–This year, Artificial Intelligence clung to the musical tale …
-In music I didn't notice it so much. Maybe yes in Splice, which is a system to download samples. Everything is faster, and to make songs you don't have to go around so much. All producers, right now, are taking from there. I see it more in photography.
– Now that you live in Europe, do you want to venture into the Anglo or French market?
–I'm interested in playing in the "First World", but I feel that already with Argentina, Chile or Mexico I drink everything. I don't have great ambitions. I do electro, songs. I feel that my proposal is more latin.
–You say you're not experimental, but your single Fault It is inspired by Schubert.
–It is inspired by him, yes. I love learned and instrumental music. I also like Chopin. One day I was taking out harmonies of his, which is something I usually do not only with him but also with other classical musicians, and that's where I got inspiration. Spinal column. That harmony is inspired by a work of his, Death and the maiden, but what is above has nothing to do with him, but with french house and electro. I think that today in popular music that is a bit outdated.
-Despite doing pop or electro pop, you knew how to mature.
– Unlike other Latin American artists related to what I do, who had a more television exposure, I stayed more in the underground. My motivation has to do with the music and the people I admire. In that sense, I am not so strategic that the product grows and explodes. I feel like my project simmered. The people who work around me are very familiar, we are friends. And this has to do with the way I raised my career, and the songs. In the end I always end up calmer and valuing what really interests me, which is for my music to evolve and be profound. And that it reaches the hearts of mine and others. It looks stupid, but it's a great engine.