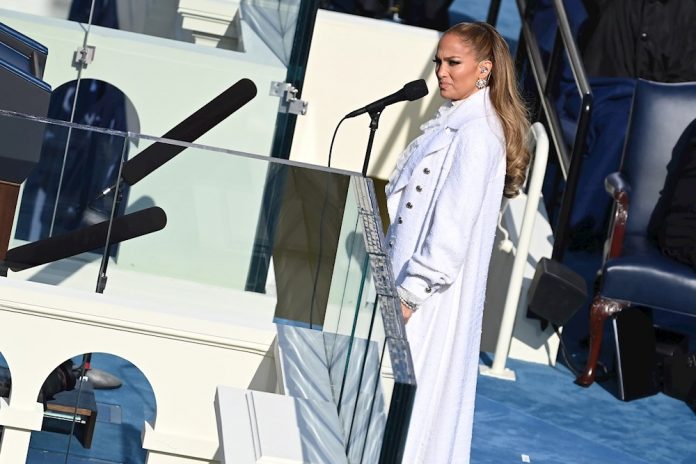 Las Vegas (USA), (EFE News) .- "Jurassic World: Dominion" and "Marry Me", Jennifer López's comedy with Maluma, shone at the Universal studio event at CinemaCon, the most important business meeting on the big screen, which is being held this week in Las Vegas (USA).
The sixth installment of the successful and very popular Jurassic saga today showed its first images with a clip that, for now, has not been made public on the internet and that will remain a CinemaCon secret.
Chris Pratt and Bryce Dallas Howard, the stars of the films "Jurassic World" (2015) and "Jurassic World: Fallen Kingdom" (2018) with which the dinosaurs returned to theaters, meet in this new film with the stars of "Jurassic Park" (1993).
Thus, Sam Neill, Laura Dern and Jeff Goldblum will appear in this film that will be released on June 10, 2022.
The short video shown at CinemaCon mixed interviews with the actors and footage about how the filming of this movie has been.
Director Colin Trevorrow explained that the big question "Jurassic World: Dominion" is asking is whether humans would be safe if they shared Earth with dinosaurs.
Obviously, the filmmaker is not very optimistic about it.
In the clip, packed with spectacular action scenes and frenzied chases, Laura Dern also pointed out that there was something special about "the energy" of "Jurassic Park" that made it become such a great movie phenomenon.
MALUMA BREAKS JLO'S HEART
Dinosaurs on the sidelines, another of the highlights on the Universal menu was "Marry Me", the romantic comedy starring Jennifer López and Maluma and that presented its first trailer (it has not been posted on the internet either).
With Owen Wilson completing the love triangle, this preview of "Marry Me" features a pop star (López) who is about to say "yes, I do" to her boyfriend, who is another successful singer (Maluma).
However, just before the big moment, the singer discovers that her partner is being unfaithful, so, in a spontaneous and crazy gesture, she randomly chooses a clueless math teacher (Wilson) to marry him.
In a message sent to CinemaCon, López assured that this film, which will conveniently premiere on Valentine's Day 2022, has a bit of everything: "Music, romance, comedy and emotion."
The actress was delighted to share credits with Maluma in the Colombian reggaeton's first film role and opted for creativity on the big screen beyond sagas and sequels.
"We need original films for our business to prosper," he said.
A TRIBUTE TO CINEMA
Universal, which shared the event at CinemaCon with Focus Features, wanted to pay tribute to theater workers and their great work to get ahead during the pandemic.
Thus, the videos that were projected in the presentation combined the messages of figures like Matthew McConaughey with the words of anonymous employees of theaters in Texas, Idaho or New York.
In this sense, Universal's president of US distribution, Jim Orr, praised "the resilience" of the audiovisual industry during "the extreme challenge" posed by the coronavirus crisis.
Regarding its catalog for the immediate horizon, Universal took out chests of lively and familiar bets like "Sing 2" and "The Bad Guys".
He also devoted much of his time to horror with highly anticipated titles like "Halloween Kills," again starring Jamie Lee Curtis; and "The Black Phone," a chilling Blumhouse production starring Ethan Hawke as the villain.
"Making movies is challenging, but watching them is a delight and the escape we always need," said Jamie Lee Curtis, arguing that nothing equals the theatrical experience.
Lovers of action thrillers will have proposals such as "The 355", which has brought together a splendid female cast consisting of Penelope Cruz, Jessica Chastain, Lupita Nyong'o, Diane Kruger and Fan Bingbing.
Another expert of maximum adrenaline on the screen like Michael Bay released the first images of "Ambulance", a story of a botched robbery led by Jake Gyllenhaal, Eiza González and Yahya Abdul-Mateen II.
Finally, the event gave some details of the musical "Dear Evan Hansen", announced that "Downton Abbey: A New Era" will be the title of the new film about this elegant British production, and offered some brushstrokes of one of the most mysterious projects of the moment: "The Northman," an epic story shot in Iceland with a cast led by Nicole Kidman and Anya Taylor-Joy.