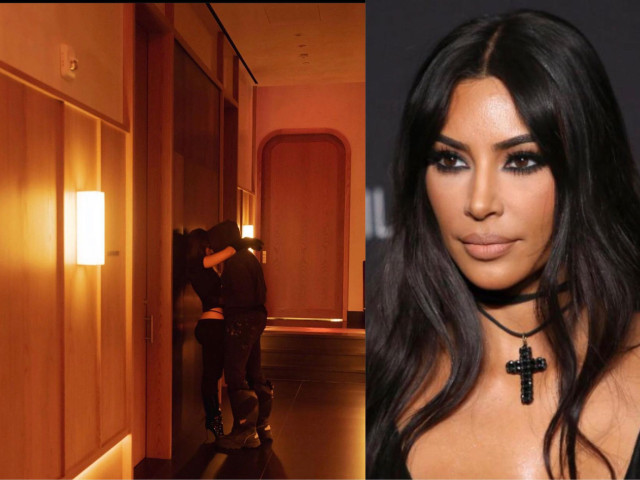 Kanye West still wants to reconcile with Kim Kardashian even though she is in a new relationship. A close friend of the artist said that he tells everyone how much he misses his children's mother.
Rapper Kanye West, now called Ye, was recently caught having dinner with his new girlfriend, Julia Fox, at Craig's in Los Angeles. Although it seems that their relationship is stabilizing more and more, a source from the artist's entourage stated that he still wants to reconcile with the famous Kim Kardashian.
At Monday's meeting, 44-year-old Kanye West and the 31-year-old Uncut Gems actress matched their outfits and looked good in each other's company. However, the rapper "He still tells people he wants to have Kim back and that he's willing to make the right changes to make that happen.", according to a source who made statements for People.
"He has no plans to start a long-term relationship at this time.", said the source.
Read also: Kanye West bought a house next to Kim Kardashian to be closer to the children. The investment cost him a lot
West and Fox confirmed their relationship last week with a spectacular photo shoot. Both showed their love through a series of photos posted on social networks. The two were caught the other day in New York, United States of America and delighted the photographers, as they were not shy at all in terms of romantic gestures. Moreover, Julia Fox, the actress known for her role in "Uncut Gems", revealed in an interview how she met Kanye.
"I met Ye in Miami the day before New Year's and had an instant connection. His energy is great. It made me and my friends laugh, dance and smile all night long. ", she said, according to etonline.com.
Who is Julia Fox, Kanye West's new girlfriend?
Julia Fox, Kanye West's new girlfriend, was born in Milan, Italy, in 1990. Her mother is Italian and her father is American. At the age of 6, Julia moved to New York with her father. Before becoming an actress, she had several jobs, she was even a pastry saleswoman, but also a dominatrix.
At the same time, she and a friend developed a clothing brand called Franziska Fox. In addition, over time, she has been a leading photographer and writer, having published two books: "Symptomatic of a Relationship Gone Sour: Heartburn / Nausea" (2015) and "PTSD" (2016).
Read also: Kanye West plans a trip to meet with Vladimir Putin and support his first show in Russia with Sunday Service
He made his film debut and made a direct role in 2019 in the film "Uncut Gems" with Adam Sandler. The production was highly regarded, and her role did not go unnoticed, with Julia being nominated for the Gotham Awards for Most Promising Actor in 2019 and other film industry awards.
Photo gallery