World
Kazakhstan | Tokáyev begins a purge in a climate of false stability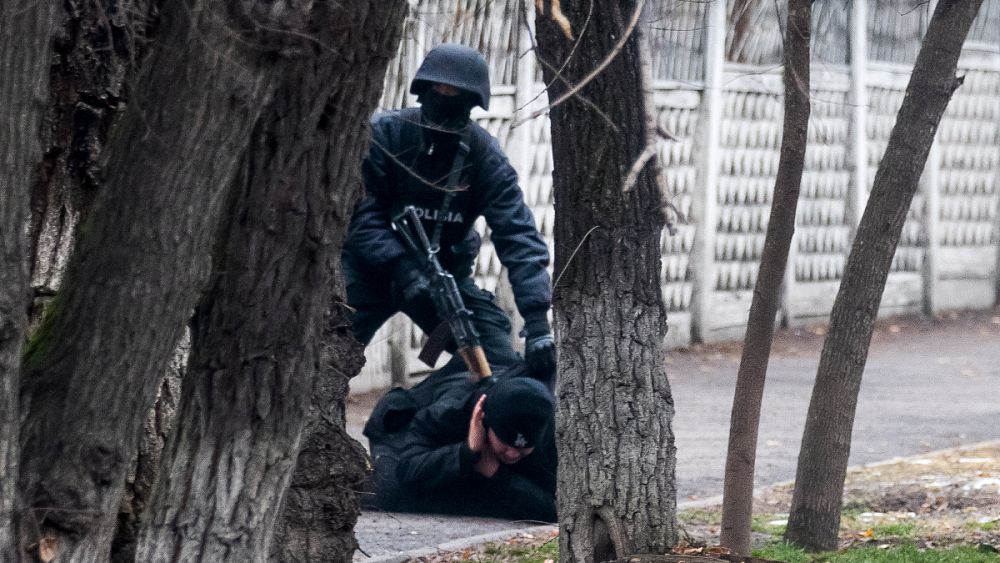 Traces of several days of violence, with dozens of deaths and more than 4,000 detainees, are visible in the streets of Almaty, the former capital of Kazakhstan. The riots have ceased after the order to "shoot to kill" given by the Kazakh President, Kasim-Yomart Tokáyev, and the deployment in the country of a military contingent commanded by Russia.
Even so, in Almaty the shootings continued this Saturday and people fear to take to the streets. A man shows the bullet that has hit his car. "It happened at eight in the morning. The shot came from the mayor's office.", he relates.
Purge in the State security organs
The power ignores the reasons behind the social protests and attributes the crisis to an attempted coup. In fact, it has launched a purge in the security organs. The former head of the National Security Committee, Karim Masimov, dismissed along with the rest of the Government on January 5, has been arrested for high treason, as the alleged organizer of the riots.
The Kazakhs reject the violence, but they also criticize Tokayev's handling of the crisis, as well as his decision to request military aid from Russia and other countries to quell the revolt.
"I think the people have awakened. No president will reign 30 years again. I would like the authorities to listen to us.", asks a supporter of the protests.
No internet, queues at banks and supermarkets and repatriation of Russians and Americans
A sign that calm is a mirage, the information blockade continues, the internet is cut off and the population is queuing at supermarkets to stockpile food and banks to obtain cash.
Russia has repatriated 25 tourists from a military airfield who had traveled to Kazakhstan to ski for the New Year holidays and is also going to repatriate all Russians who wish them from the Almaty area.
The United States has also authorized all non-essential officials and the families of all employees to leave the Almaty consulted.
The military contingent, commanded by Russia, continues to strengthen
The military contingent arrived in the country at Tokáyev's request continues to strengthen, as shown by the images of the landing of Belarusian troops. Participating in the force are Russia, Belarus, Tajikistan, Kyrgyzstan and Armenia, all members of the Collective Security Treaty, a military alliance that brings together six former Soviet republics.