Sports
Lautaro Martínez, a shirt and a great gesture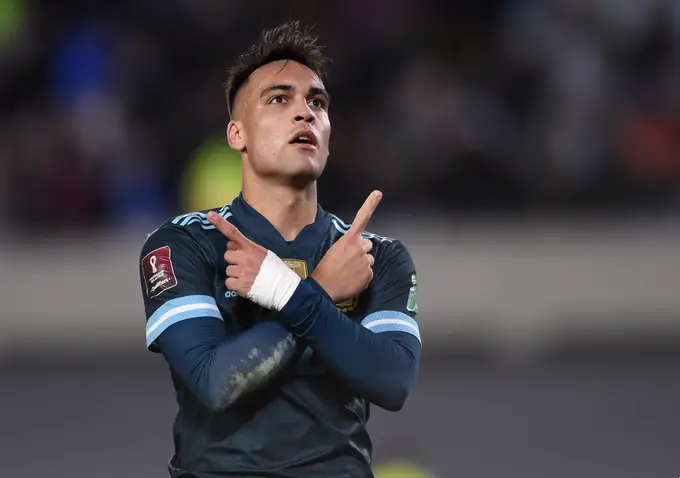 Thiago is a boy from Bahía Blanca who is experiencing a delicate health problem. For five years he has suffered from retroperitoneal neurobiastoma, a rare type of cancerous tumor that arises from nervous tissue. In February 2017, he had to undergo surgery for the first time and followed a treatment in Argentina to the letter. But that method reached the limit of his possibilities and now he needs to intensify a procedure in Barcelona, ​​Spain. His family began to request a collaboration to be able to reach the sum of money that this treatment requires, he disseminated the problem through different means and this was learned by a man from Bahia who not only scores goals on the field as a figure in world football, but also Also outside: Lautaro Martínez, the pride of Racing fans, gave a shirt as a gift.
From Italy, the Bull donated a National Team jersey with his number 22 and it will be raffled among those who buy a contribution voucher. Those interested can contact Noelia's phone number (2915737139) or Fernando's (2914616754). In addition, you can collaborate financially through the Banco Macro account, with the following CBU: 2850593040095381349538 (the alias is Unidos.por.supert). The aid will be received in the name of Florencia and Lorena Mazzuchelli.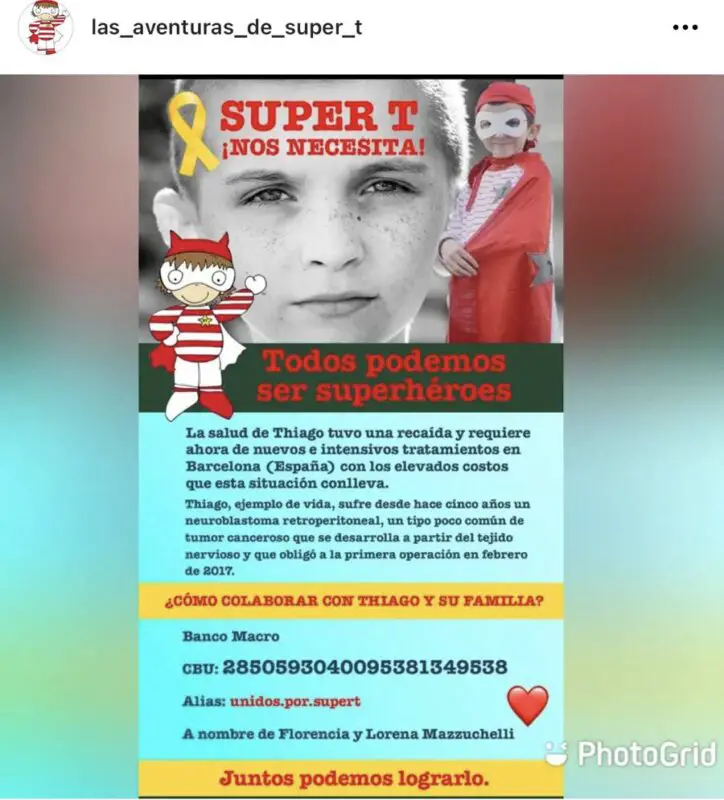 Beyond the shirt, Lautaro Martínez, a former Racing, usually helps in just causes
This type of attitude is frequent in Lautaro, always ready to help those who need it most. Just as he donates clothes to the Liniers club from which he arose, he has delivered various supplies to hospitals, mainly when the coronavirus pandemic hit the hardest.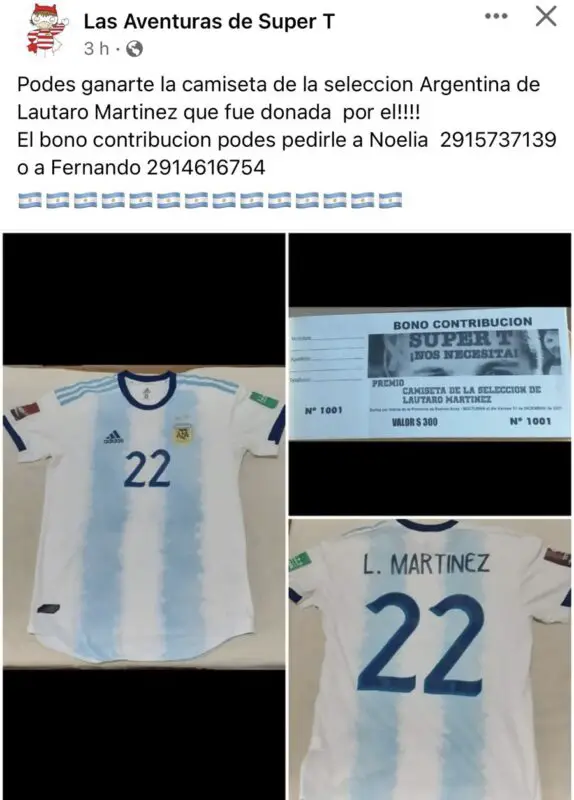 El Toro usually comes out of the soccer bubble where he shines at Inter and is an undisputed starter with Lionel Scaloni's team. This Friday, the ex-Racing forward hit a delicious cue assist for Roberto Gagliardini and scored the penalty goal in a 2-0 win over Spezia. With that victory, Neroazurro got closer to the leader Napoli (they drew 2-2 with Sassuolo) and, with 34 points, they were two from the top; Milan escort, one. The man from Bahia has eight goals in this Serie A tournament and, together with Joao Pedro (Cagliari), is fourth in the gunners' table. Up there are Giovanni Simeone and Duvan Zapata with 9 (Hellas Verona and Atalanta, respectively), Ciro Immobile with 11 (Lazio) and Dusan Vlahovic with 12 (Fiorentina).