World
Lavrov to US and NATO: ″We are waiting for an answer″ | The World | D.W.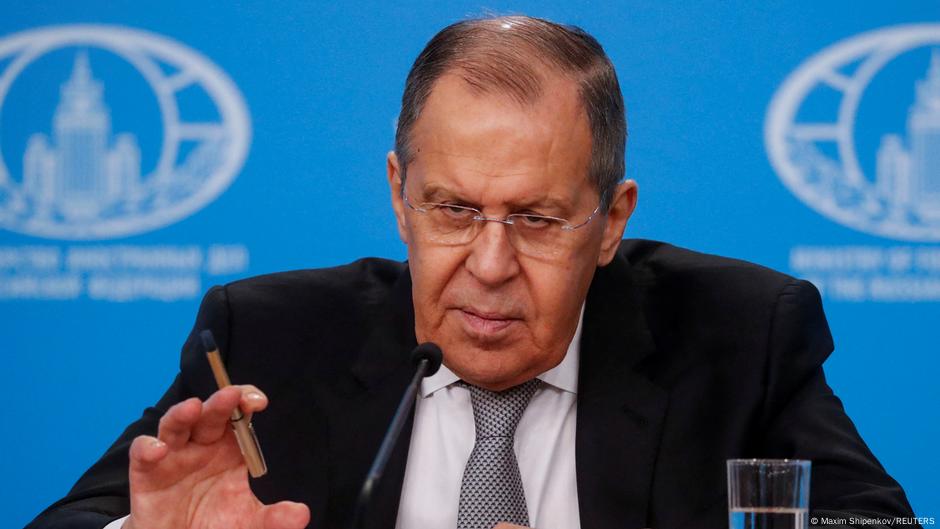 In his press conference at the beginning of the year, Sergey Lavrov was clear on Friday (14.1.2022) regarding the Russian position amid the growing tension over Ukraine. "We are waiting for a written response from our colleagues. We believe that they understand the need to do it immediately, and to do it in writing. We will not wait forever," the Russian foreign minister said.
Lavrov assured that "there are plans to bog down" the process. "Whatever they say about the need to talk to their allies and the need to engage all members of the Organization for Security and Cooperation in Europe (OSCE), they are empty statements and attempts to delay a response." "We are aware that the prospects of reaching a consensus depend on the US."
"Everything in writing"
On the other hand, Lavrov argued that, when the Russia-NATO Council was created, political agreements on codes of conduct and protocols in the context of Armed Forces and weapons systems were negotiated. "No one spoke of consultations with the OSCE or the European Union," said the head of Russian diplomacy. "We want to see your response in writing, point by point, provision by provision (…). We want you to tell us 'this fits us, this doesn't'. If not, why, if we can amend it, change the language, add something Everything in writing, please," he said. The Russian Foreign Minister stressed that he expects a "mature response" from the US.
On the other hand, Lavrov did not want to go into elaborating Russia's response in case he receives a negative response, after several senior officials, including the Russian deputy minister and chief negotiator with the US, Sergey Riabkov, warned of a response by Moscow if the US and NATO do not react to the Russian demand. "As President Putin has said, that will depend on what the military experts recommend." "I'm not going to try to read the tea grounds" on what the Russian response might be, he said. "If our proposals are rejected, if that happens, we will assess the situation, we will inform the president. During his annual press conference, he said that in such a case, all factors would be taken into account, including our security interests. There is no way of predicting the future, something our Western colleagues are trying to do. I think it's counterproductive," he said.
"Military Links with Partners and Allies"
Asked if Russia will strengthen its military presence outside its borders if its demands are not met, Lavrov replied that Russia has "extensive military ties with our partners and allies and we have a presence in various regions of the world." "This is an issue of bilateral relations," Lavrov said.
Sergey Riabkov did not rule out in an interview with the Russian television channel RTVI published yesterday the deployment of military infrastructure in Cuba and Venezuela. "I don't want to confirm anything (…), nor rule anything out," said the "number two" of Russian diplomacy.
On the other hand, Lavrov accused NATO of "attempts to expand artificially" by trying to attract not only Ukraine, but also Scandinavian countries that are not members of the Atlantic Alliance. He also argued that Moscow expects an increased NATO presence near Russia "in the coming months" using the pretext of tensions around Ukraine as a pretext.
MS (efe/afp)