Life expectancy in Canada fell for the second year in a row, from 81.7 to 81.6 years, the federal agency revealed.
This small decrease, which is lower than that observed between 2019 and 2020, is attributable entirely to men, whose life expectancy at birth decreased by 0.2 years, while women experienced an increase of 0.1 year.
Quebec women see a slightly more significant increase (+1.0 years), with life expectancy rising to 84.58 years in 2021.
The federal data agency also reported a 1 percent increase in the country's death rate from 2020 to 2021, which is also largely attributable to men.
This segment of the population is calculated to have grown by 2.5 per cent, while females have declined by 0.5 per cent.
The 45-64 age group saw the largest increase in male deaths (+4.2%) compared to 2020, while female deaths in the same age group fell by 0.2%explains Statistics Canada.
The federal agency also noted a 1.7 percent increase in the death rate for men age 65 and older, but a 0.9 percent decrease for women in the same age group.
While some provinces saw an increase in deaths, the opposite was true for Quebec, which saw the largest declines (-7.1%) and Nunavut (-1.9%).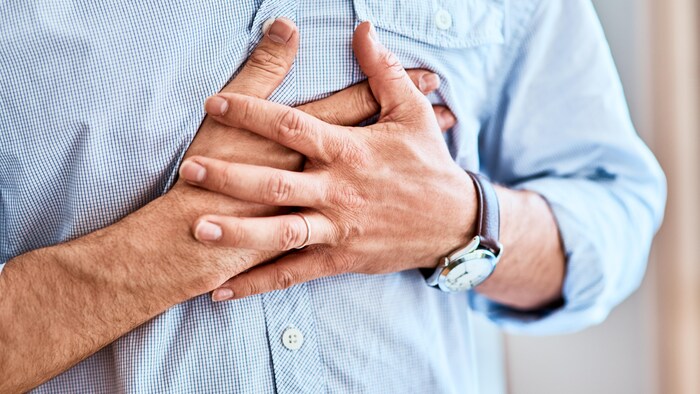 cause of death
In 2021, there will be a total of 311,640 deaths in Canada. The top two causes of death for both men and women are cancer and heart disease.
Cancer accounted for more than a quarter of deaths, up 2 percent from the previous year. Heart disease accounted for 17.7% of deaths; up 1.6%.
In third place is accidental death, with more people dying from overdoses and falls in 2021 than in 2020.
There were more than 19,000 registered accidental deaths, accounting for 6.2% of the total. Of these, overdoses will increase by 32.9 per cent in 2021, according to Statistics Canada.
Covid-19 was the fourth leading cause of death, but caused fewer deaths. More than 14,000 people will die from the virus in 2021, up from more than 16,000 the year before.
However, the federal data agency noted that Covid-19 has hit younger cohorts more than it did in the first year of the pandemic.
Deaths from Covid-19 in people under 65 have more than doubled to 2,602 in 2021. Men accounted for the largest proportion, accounting for 65.8% of this increaseindicating the data organization.
Other causes of death included stroke or cerebrovascular disease, chronic respiratory disease, diabetes and Alzheimer's disease.
Chronic liver disease, cirrhosis, influenza and pneumonia rank among the top 10 causes of death in Canada.
Source: RC/PC
Adapted by: RCI/R. Valencia