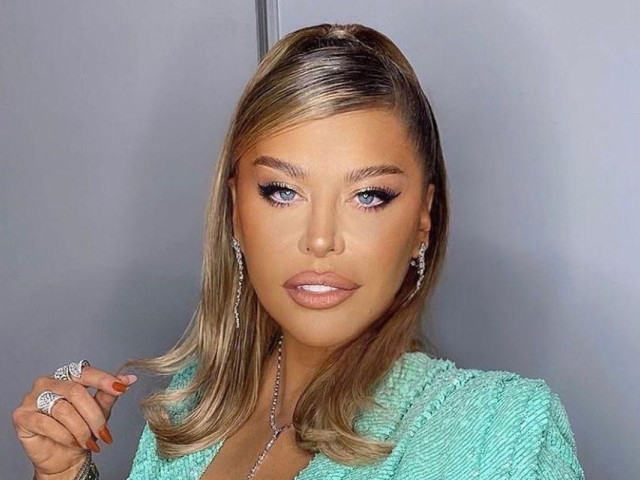 Loredana Groza does not deny! "Diva inamorata" ticks, one by one, only the appearances that place her in the center of attention. Recently, the 51-year-old artist appeared dressed in a very molded jumpsuit, with bare shoulders and side cutouts from top to bottom.
For each picture posted on social networks, some of the internet users criticize her, the others praise her for the way she managed to stay at her age, but Loredana still sees her way, determined to reach her best version.
Read also: Loredana Groza, cardio session on heels and mesh tights. Fans reacted immediately: "That means attitude"
Your cookie settings do not allow the content of this section to be displayed. You can update the settings of the coookie modules directly from the browser or from here – you need to accept social media cookies
Loredana's fans got used to her more and more provocative appearances. In the swimsuit, low-cut dresses or leggings, the blonde manages to emphasize all her physical strengths, to the delight of those who follow her on social networks and who are thus witnesses to her continuous transformation.
Read also: The bold outfit with which Loredana Groza went for a walk in Paris. The soloist took pictures in the elevator to show her worked abdomen
Loredana denies that she had any cosmetic surgery
Loredana Groza has repeatedly claimed that she has no cosmetic surgery. She attributes everything to good eyelashes and the efforts she makes to always look perfect."I do not have any cosmetic surgery. I don't have silicone, I don't have facelifts, I wouldn't have time to do that, even if maybe, who knows, I'm not against them and I admire women who try to look good regardless of age and have the courage to change, but I think there are so many possibilities today to look good without doing radical things, with diet, sports, taking care of your body, in front of you, there are non-invasive treatments and procedures that help you to be wow. And I was lucky by nature that I was born with the necessary equipment. It's hard work to look good, it's not easy ", Loredana told a TV station.
Read also: Loredana Groza, in a dress with a wide neckline at a charity gala. The soloist performed both on and off stage
Photo gallery
Photo: Instagram