Ana de Armas embodies the contemporary femininity of Louis Vuitton's High Jewelery collection. In the campaign, the Maison's ambassador wears delicate and layered creations designed by Francesca Amphitheatroff.
After Deep Time, Ana de Armas shines again in new Louis Vuitton Idylle Blossom High Jewelery campaign. A collection of fine jewelry designed Amphitheater Francescato which the charm of the actress gives an unusual shade.
In the frames of the advertising campaign and in the short video that accompanies it, Ana de Armas is dressed in a sophisticated and strict black dress, which further emphasizes the items from the Louis Vuitton Idylle Blossom collection. A kaleidoscope of iconic symbols that have become synonymous with the House.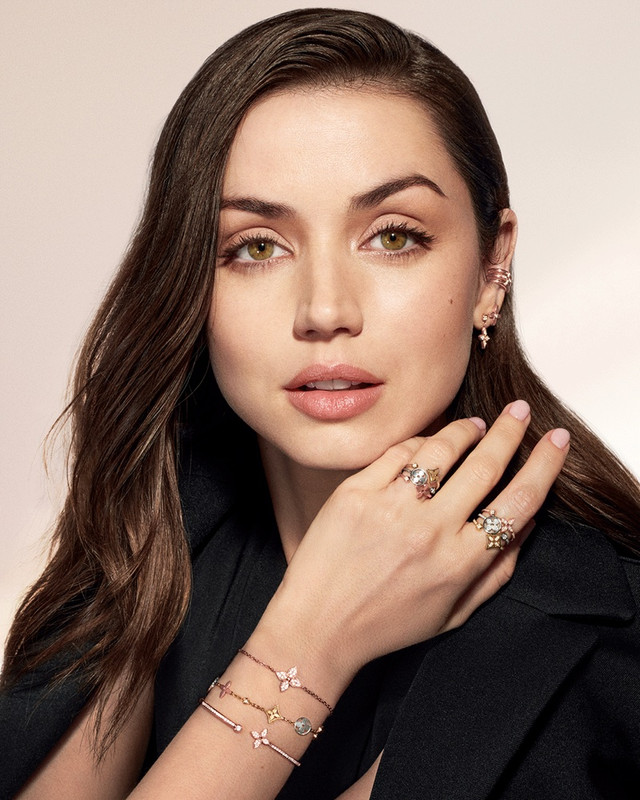 Ana de Armas in the Louis Vuitton Idylle Blossom ad campaign
The Louis Vuitton Idylle Blossom High Jewelery ad campaign featuring Ana de Armas is a celebration of timeless beauty and elegance. The images capture the essence of a sophisticated and refined woman, able to wear Louis Vuitton jewelry with grace and confidence.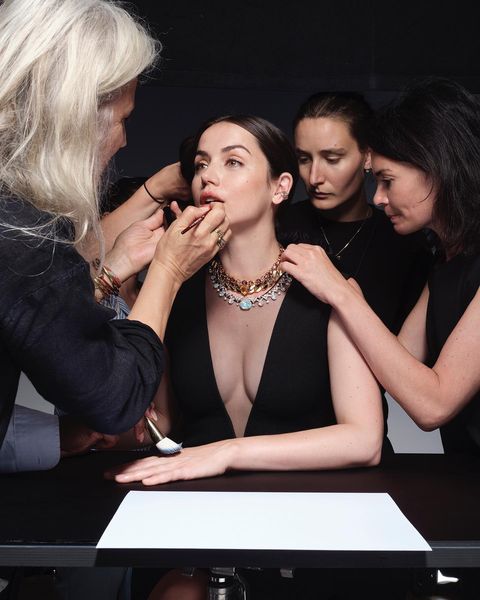 Each item in this collection is a work of art, combining the high quality of handcrafting with the brand's timeless creativity and aesthetic. The collection includes a series of earrings, rings and bracelets. Each of these High Jewelry pieces can be worn alone or in combination as they can be combined with each other.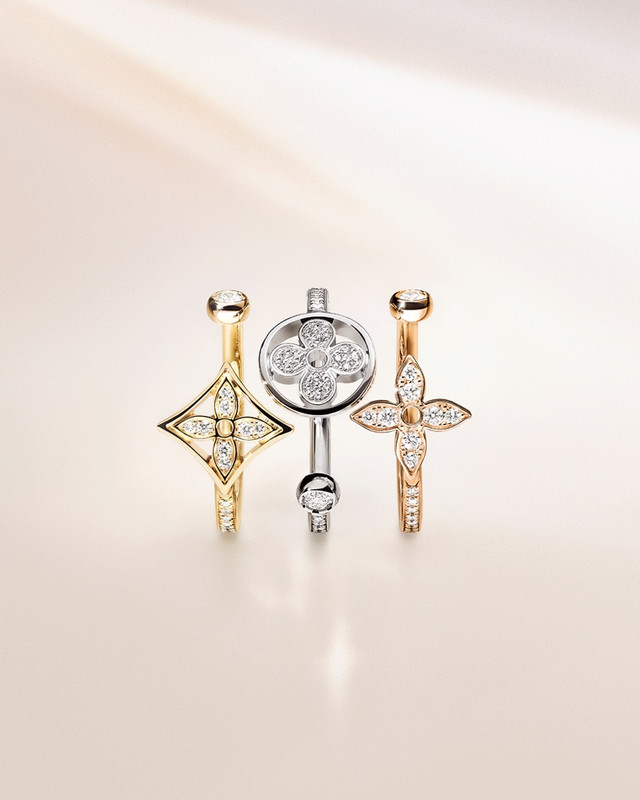 The LV monogram flowers, as well as the brand's initials, are engraved in pink, yellow and white gold and set with diamonds that sparkle like stars. Each piece is a tribute to the heritage of Louis Vuitton and testifies to the fact that the art of the jeweler has been passed down from generation to generation.