Showbiz
Lucky Rivers presents their first album Actemio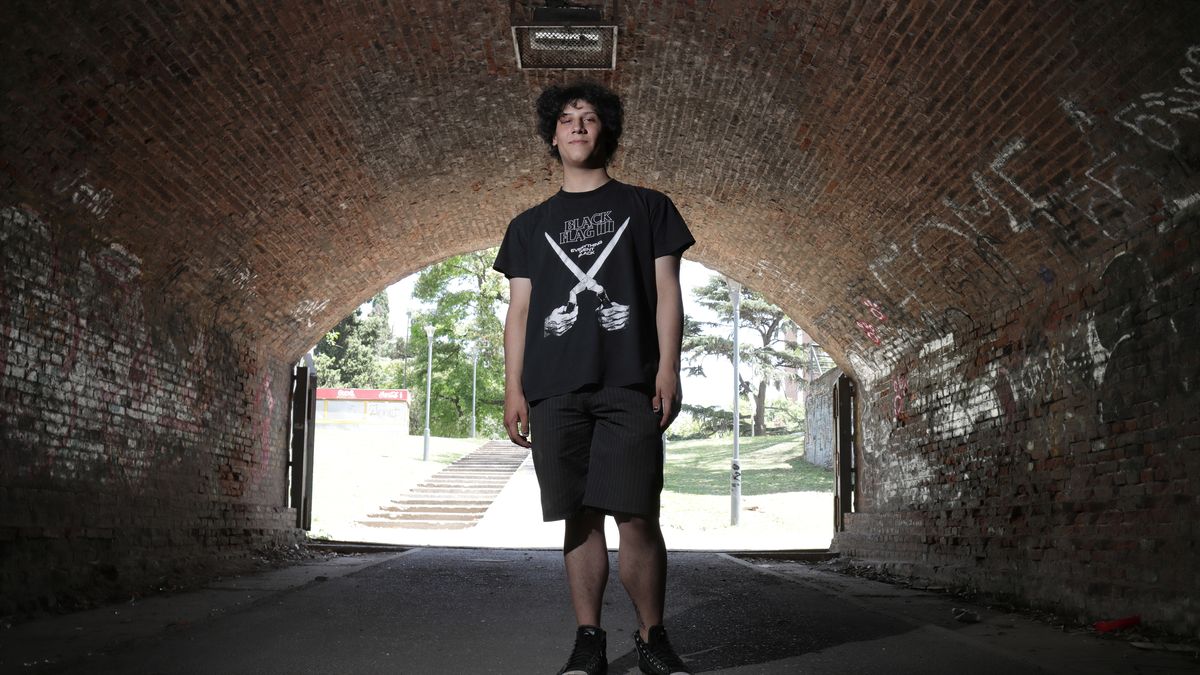 Rosario musician Lucky Rivers presents his first album "Actemio", composed of eight songs that, said the musician, "they seek to shape those things that we do not quite understand, between the heartbreak and the rhetorical questions that daily turn through our heads." Rivers, who will be accompanied by Pablo Comas's band and La Liga de la Injusticia, will perform this Thursday at 21, at the Güemes Cultural Center (Güemes 2808).
Rivers' group is made up of Bruno Bordón (drums) and Ornella Mecoli (bass). As guest musicians, Juana Moyano (cello), Ramiro Savoretti (keyboards) and Lucas Ciliberti (guitar) will perform.. Rivers is a Rosario musician born in 2002 and "Actemio" was recorded between June and September 2021 at Penny Lane Studios in Rosario, together with Mecoli and Bordón.
The name of the album was chosen in reference to "Los Días de Actemio", a song by Los Gatos found on the album "Rock de la mujer perdida". Several of their songs were presented live when they acted as opening act for Divididos and Ciro y los Persas, at the Municipal Amphitheater, and in the show of the return of Los Abuelos de la Nada, at the Broadway theater.
In his group, Bordón, with more than ten albums recorded, is a drummer with a long career in the hardcore punk scene of Buenos Aires, where he was part of bands of the genre such as Nueva Etica, Los Verdaderos and Columnas, among others. Mecoli is a bass player from Rosario and made his debut as a companion to Lucky Rivers on this first album.
Pablo Comas is a Rosario musician born in 1988. In 2006 he is one of the founders of Alucinaria, a rock and pop band in which he served as a composer, musician and artistic producer.. With Alucinaria he released the albums "Dulce cruel" (2008), "La Último Rotation del Sol" (2012) and "Días de Fuerza" (2016). In 2014 he joined the band Vacations en Globo with which he recorded the self-titled album. In 2019 he released his first solo album, "Hambre", winner of best album of the year and best alternative rock album at the Rosario Edita awards.
According to Comas, "Hunger" "It is a political fantasy as existential as it is physical, where rhetorical figures of our current society walk around: traitors, vigilantes, marginals, hypocritical governors and savage avenging children. A desperate scream runs through the entire album, spinning mirrors in which the ghosts of Argentina in the 21st century can well be seen, like those of its narrator ".
The Comas band is made up of Marcos Ribak (guitar and backing vocals), Dani Pérez (bass and backing vocals), Luciano Tourfini (keyboards and backing vocals), Fabricio Silvestri (guitar) and Julián Ribero (drums and percussion).