Showbiz
Lucy Patané: "We must not hide vulnerability" | Performs this Thursday at the Coliseo Theater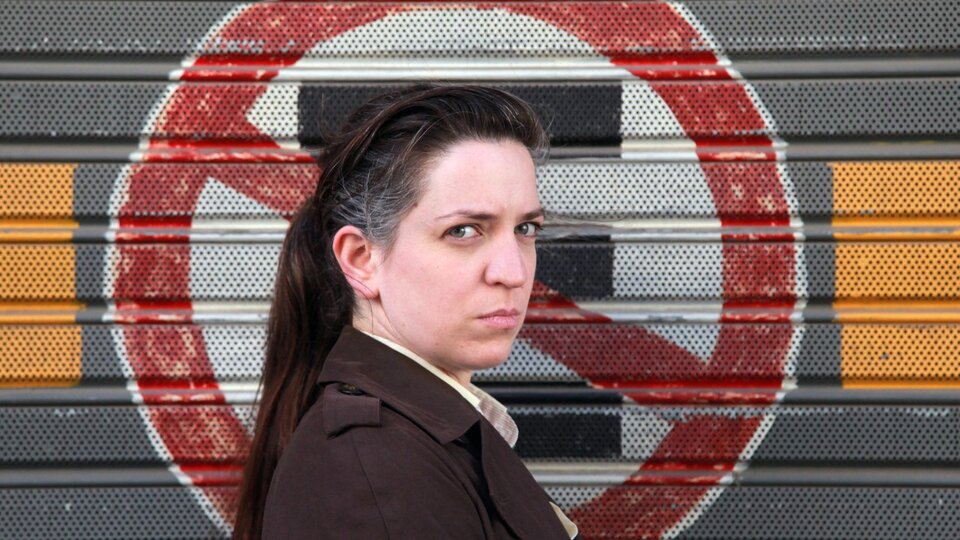 Lucy Patané will perform this Thursday at 9pm at the Coliseo Theater. As a prelude to what that show will be, the artist released in October and November the singles "Nevada" and "La del airplane", on whose covers she has a look with airs of rockabilly. Although the songs behave more like introspective trips. A short appendix to a work that has such a wide sound spectrum that it can boast of its Liberty, just like your plurality. Not only since he decided to be a soloist. That trait is also latent in his group past and even in his role as a companion of Diego Frenkel or Natalia Oreiro. However, this time he will limit himself to showing his own.
"Already presenting all the albums and EPs is a lot," he acknowledges. "At the Colosseum I see a kind of celebration of the music that I have released so far. It's a good bet because I'm going to do the whole album Lucy Patané (his last album, from 2019), but I'm also going to close with the two pianos that are there ".
-Are you very picky when working?
Not even sticks. I mean, I can be very obsessive and bouncy when I record all the instruments on an album. But when other people come into play, I let go a bit. If you get too puzzling, there is no room. I leave things free to assemble more together.
– Obligatory question: how was your pandemic?
-A lot of things happened to me. At first, I relaxed. I started working a lot on film music. I didn't feel like playing, then I did. I did, and they were taken from me. Everything happened to me, but I never stopped doing things. This Colosseum helps me to dust myself off, and close this episode.
-With this recital it seems that you want to leave the niche that has held you for several years.
-I don't know if I want to go beyond the niche. In that place I have more freedom. More than bottom-up, I like to think about things horizontally. I love to see who I have next to me, and if I can do something with that person. When I release new music, I get excited and I want people to listen to it and go beyond "my move". But I also like to keep things under control.
-Living from the inside out is a slogan of the Gestalt.
-The pandemic made us look too inward. I don't feel like I have the overwhelming energy. I guess that question will take her to therapy.
-Do you do therapy?
-I did therapy eight years in a row. But I haven't been there for two more.
-The disc Synchronicityby The Police is inspired by the Jungian postulate that events are connected by meaning and not necessarily by chance. Did it happen to you that a song came out of a therapy session?
-Not there. I am not a compulsive songwriter. It takes a long time for things to turn out for me. I don't have that craft composition thing. I need to be sure that I like what I did in order to produce it. When I make music for movies, I do have to compose there. It is on demand, and I have to appeal more for the office. I am not a machine to produce songs. When they go out it's because something happened to me, and I need to say something special.
-Your music is usually spoken of with respect and even with a certain hint of solemnity.
-I'm insecure. Returning to why I have not gone to more, and it is that it is stressful. That ambition can go a little wrong for you, and you can drag a lot of people. In the Colosseum, for example, there will be 18 people on stage. Maybe I'm a little scared. But it also seems good to me not to hide that vulnerability of the artists. That image that exists that we are moving forward is not like that. It's scary, stressful, and the pandemic left us pretty broken.
-During the pandemic, the same music industry that awards Fito Páez and Abel Pintos recognized you. Your album won the Gardel for "Best Alternative Rock Album." Doesn't that incentive help you get rid of insecurity?
-I have Gardel at home, and every time I observe him I say to myself: "I won a Gardel! One can comment on what that award or another means, but it is a super great recognition for an album that was not designed for those things. The insecurity thing happens to me, but it is difficult to move forward. There are a lot of tools that are hard to come by. I have to think about it more.
-There are soloists who are allergic to their group past. Do you get itchy when they talk about your foray into Las Taradas or La Cosa Mostra?
–Lucy Patané it would not have existed without that journey. I collected a lot of information that helped me understand that I didn't want to do anything else with all of that. He did not want to respect any democratic rules of the gangs in which he participated. When I released my first solo album, my life changed, my schedule changed, and my priorities changed. I was putting energy into things that felt my own, and when my voice appeared, which was what broke everything, I began to be one hundred percent with myself. While I celebrate having made the break, I do not deny the above because it built me.
-But you grew up in a studio. Legend has it that at the age of four you were sent to the study that your parents had. What did they tell you when you told them that you wanted to follow in their footsteps?
-My sister and I were always shown their universe from a free place, because they were young. From everything I saw, I was choosing what yes and what no. Knowing how to produce and how to record gives me many more tools to translate into music.
-You can go from folklore to rock it or get involved with an orchestra. What does each musical decision depend on?
-I like to be excited. "Nevada", for example, got me excited from the demo: the way we mix and record it. I was excited that I was excited. I don't know if I plan so much. The EPs of the pianos were saved. It is a little what there is.
-Where does aesthetic homogeneity pass in what you do?
-Maybe in the way. The risk is in everything I do, but always with humor. That makes things belong to the same universe.
-Is your strength more in the musical or the lyrical?
-I don't have so much travel to tell you: "I compose like this or like that." I always feel like I have a formula, but I don't. Because something else happens to me. I thought I was going to do instrumental music. That he was not going to do sung songs. Until I started making my album. I'm not a song-making powerhouse, but at least I can make them. I get the song half whole. But I have instrumental music and I master it. Until the day I stop composing, I will look for new methods.
-How is this vein sensitized?
-Today I am more connected to instrumental music. I feel like I don't have much to say. If it's something I want to say to someone or it's a reflection on something … "Nevada" fits perfectly into this mid-apocalyptic scenario. The lyrics say: "We put everything in to survive."
-At least now in Argentina, instrumental music has its own language.
-I'm interested in defending instrumental music. Why is there no playlist? There is a lot of great instrumental music in the world and here too. Juana Molina links instrumental music with song and humor. It was the first music I started to compose, at 12. My shyness made it develop a bit more. He sheltered me before going out to sing.
-Are you excited to be part of a scene?
-I am not interested in being part of things that I am not. Point. There are other moves. His eye is put on the new generations, which are the ones that lead the mainstream. But today you lift a tile and there is an incredible experimental music cycle in Planta Inclán, which is a spectacular cultural center in Parque Patricios where one hundred people go. And I go to those concerts. I'm not looking. What is being done now does not come out either, and I do not know how to do it either. I get other things. It's not that I reject it, it's that I don't pay attention to it. I like the underground in the sense that it goes below what we see. But I am aware of what is happening. I know Ca7riel put out a record. I haven't heard it yet. What I'm interested in showing is that you can go a little through the collector of everything they show us. A handful of people are going to give him a ball.
-Then you're not part of the system.
-Yes I am. You are making me a note, I am interested in having my music spread. And I'm going to try to spread it through the media in which mainstream music sounds. My music does not impact in quantities like other projects that came out of there do. My gaze never gets twisted because I don't know how to make that music. Fortunately, musically I am not confused. Never. Composing and producing, forget it. The Gardel is a validation, but it is not that much more happens. Not that it led me to make three Great Rexes. I am still in the same place.
-If El Kuelgue calls you to open his recital at the Movistar Arena or Knowing Russia for its Great Rex, would you say yes?
-Love it. If I can go with my music, I will. I take advantage of those spaces, unless they are things that do not represent me politically. Two years ago, No Te Va Gustar invited me to play at the Gran Rex. And it was very good. I met new people. I do not move only in the niches. I played a metal festival a couple of years ago, and there were a lot of metalheads who liked what I do. It is good to enter through a small door, and conquer different universes.
-What would you love to do after this recital?
-I really want to get into the creative process again. To be in that state. It is the first time that I would consider it this way. I have no idea where it's going to go. I guess I'll just grab all the condiments I have, and see what happens. In parallel, I would like to articulate recordings with other artists. And by this I mean a work.
-Did the "featuring" save this era?
-I hate the featuring.