Luxury menswear brand Luigi Bianchi with Luigi Bianchi Flirt and LBM 1911 return to Pitti Immagine Uomo 104 to present the Spring/Summer 2024 collections with new brand ambassador Paolo Chavarro.
Luigi Bianchi Sartoria, Luigi Bianchi Flirt and LBM 1911, Made in Italy excellence in menswear first-class tailoring, recognized in Italy and abroad, return to Pitti Immagine Uomo 104. At Pitti, three brands will present their Spring/Summer 2024 collections. And not only that: Luigi Bianchi presents his new brand ambassador, Paolo Chavarro, who will represent the atelier from 2024.
Thus, after a stop dictated by the Covid period, the Mantua brands are returning to the international men's fashion event, confirming hard reality, in constant growth. A great opportunity to present your interpretations of menswear. for the next summer season.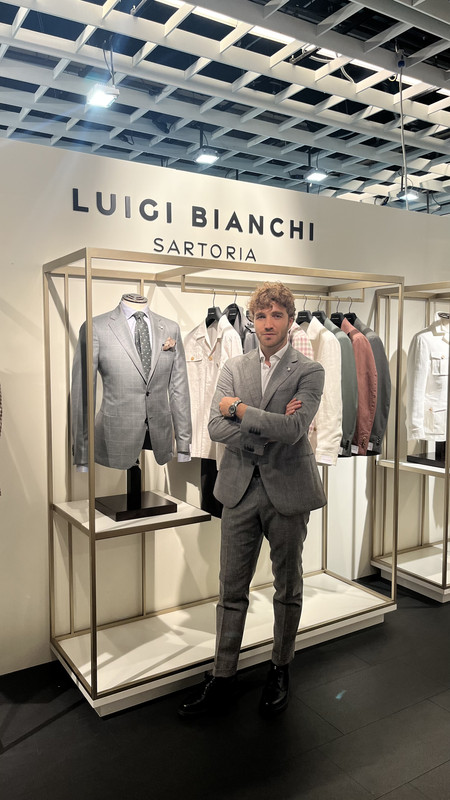 Luigi Bianchi, three lines of the brand and Capsule collection LBM 1911
All lines – Luigi Bianchi (Ceremony, Flirt, Sartoria), LBM 1911 and Gabriele Pasini – are recorded for the Fall-Winter 2023 sales season, positive growth rates. A total of +14% for Italy, which increases to +23% for overseas markets..
Positive results showing how heritage and craftsmanship brands are joining the search for ever more effective offerings to meet the needs of an ever-growing and younger clientele.
LBM 1911SS24 collection
Unlike the capsule and following the theme of nature recurring in its proposal, LBM 1911, for his SS24 collection he explores the Impressionist interpretation of gardens and flowers.. An elegant and sophisticated collection is born, illuminated by the main colors of the paintings of Monet and Renoir, where free and intense strokes turn into sewing jackets, in well-finished cuts and very light models.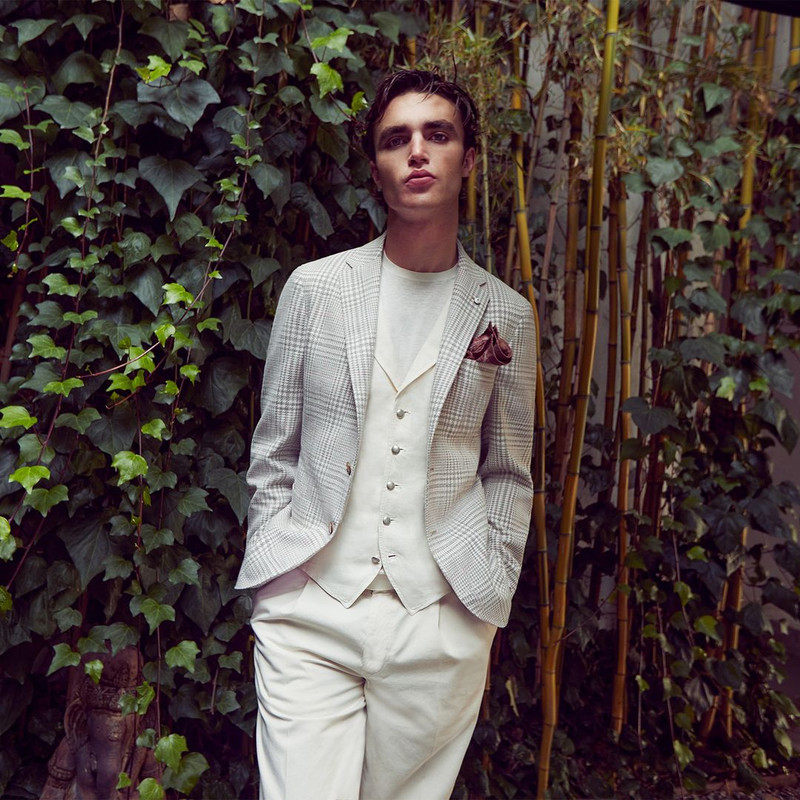 Luigi Bianchi Tailoring
From garments such as paintings to a tailor's proposal Luigi Bianchi TailoringWhat journey to the big screen. Great movie stars inspire the brand to create new classics, modern and timeless. The colors are reminiscent of the hues used by big screen icons, brown and beige, ivory and antique pink, gray and greenthat play with the precious patterns of Pied de Poule and Prince of Wales on the jackets. The refined and refined details of the dialogue with fabrics, cotton and linen are perfect for the summer season, for proposals suitable for any occasion.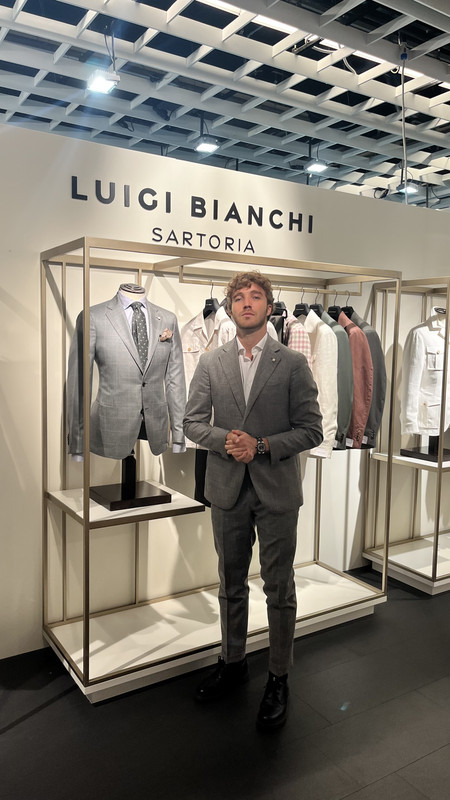 Luigi Bianchi Flirt
There is also a section dedicated to Luigi Bianchi Flirtline extremely recognizable and iconic, with a sober, clean, classic and "timeless" style. The slogan for spring-summer 2024 is "versatility" with a proposal in classic blue and black, which is suitable for both weddings and gala evenings, where elegance and clean lines go hand in hand with tailoring.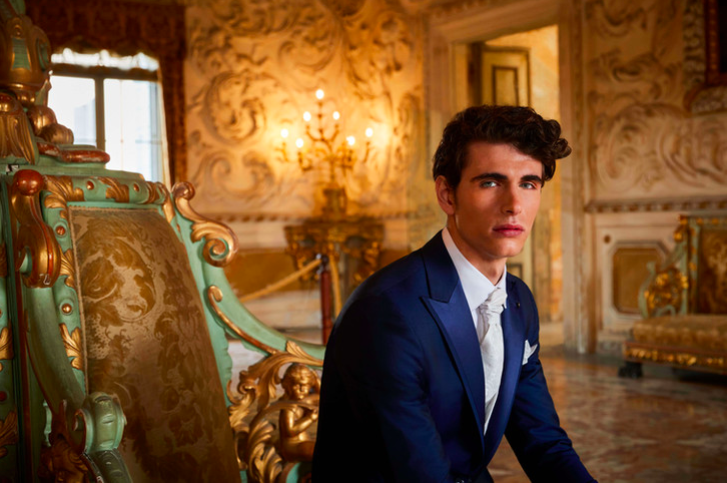 Thus, the ability to appeal to an increasingly demanding audience goes hand in hand with the ability to continue to invest in core products as we move towards ever greater stability. The aim is to close 2023 with +25% sales percentage increase to move into a new spring-summer 2024, further picking up the growth that began with the end of the pandemic.