Entertainment
Luis Puenzo, between cinema and technology: "I grab the joystick and I find it fascinating"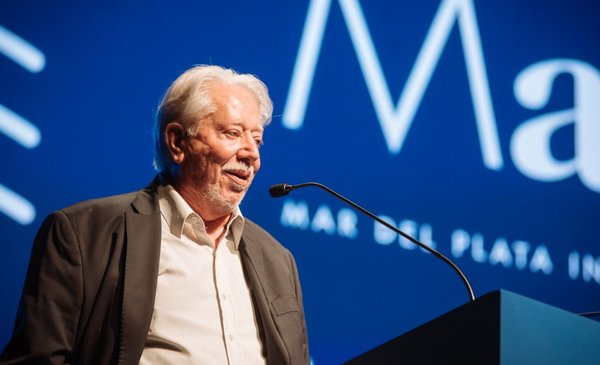 The Enerc, the film school dependent on the National Institute of Cinema and Audiovisual Arts (INCAA), launched the "Animation and New Technologies" career in the frame of the International Festival of Mar del Plata. The uncovering he spoke exclusively with the prestigious filmmaker Luis Puenzo, who currently holds public functions as president of INCAA. Reflections on the analogical stage of cinema and new lines of technological creation, as ways of nurturing the production of national animated feature films.
– What was your first approach as a spectator to animated films?
When I was very little, at about 7 years old, I had already become a movie fanatic. At that time there were 3 movies showing in a row, from 2:00 p.m. to 8:00 p.m. When all my classmates said they wanted to be firefighters, I said I wanted to make movies. Among those films there were animations, and not just Disney. We had Argentine animation, Patoruzú and the stories of García Ferre.
– Do you remember the first animation that touched you?
I cried a lot and several days in a row with Bambi. They say that Walt Disney was inspired by the Arrayanes forest (Neuquén) to make the sets for the film. It was the story of a mother doe and a fawn that ends in a very tragic way. Many of the Disney movies designed for boys were very hard, which is said "to cry."
When I entered INCAA as a civil servant, the first time in my life that I had a public function, and we began to review the state of things, I found that animation was long overdue at the Institute and at Enerc. Among the subjects taught, which go from the script to the directing, animation had no place – or rather, it had very little space. So, first, we created an animation sub-management and then we began to think that the challenge of generating a specific career was possible. As the project developed, it was called "Animation and New Technologies", because all films that are not animation (fiction) have the use of digital technologies.
– I heard you say that you learn a lot from the video games that your grandchildren play, did you play any?
Yeah right. I'm bad with names but I started to approach them because, at one point, I realized that they were not considered part of the audiovisual. And I do believe that they are, although some do not want to recognize it. In fact, the audiovisual has learned to tell stories through the formats that videogames have.
– You don't even remember what those video games were about?
I started with some who are already an antique, like Lara Croft.
– Tomb Raider, those stories are spectacular.
Now I play some more sophisticated ones who build a story, as you run into a character. I come to my children's house, I sit with my grandchildren and they teach me. I grab the joystick and find it fascinating. I want to emphasize that in Ventana Sur we invented a section called "La maquinitas", which is the name of the establishments that had the famous machines in which these video games were played.
– The famous Sacoa
Of course. And the number of projects from all over Latin America that were submitted for competition this year was staggering. There are a lot of young people working in video games and they deserve my respect.