"If you annoy Sam, you annoy me too," sings Mrs. Ciccone in 'Vulgar', the couple's new very club-like duet. The two names on the cover are aptly abbreviated as S&M
by rolling stone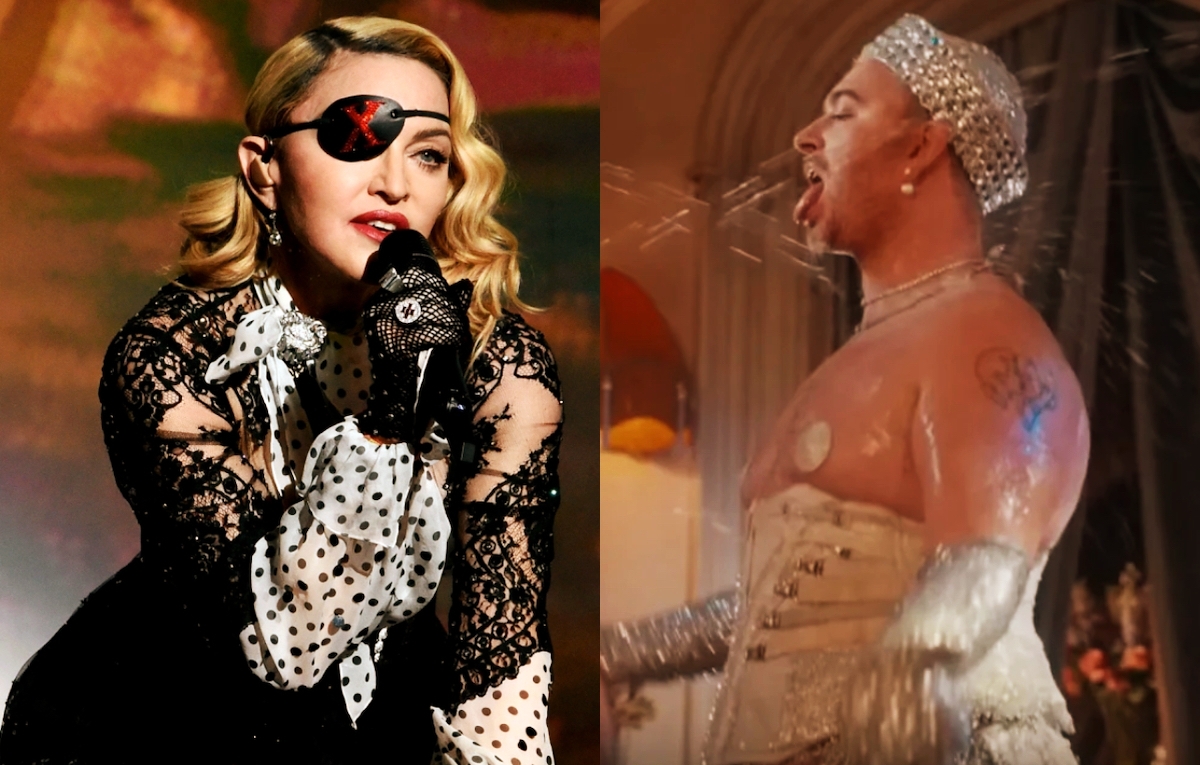 Photos: Getty Images (1), YouTube (2)
Sam Smith receives Madonna's blessing. A decidedly secular blessing: "If you fuck with Sam tonight, you gotta fuck with me", sings Mrs. Ciccone, "so see what you say or… I'll split your bananas." Will give". and nobody wants to eat bananas split from Madonna.
the song is called Impolite, Smith and Madonna released it tonight. On the cover, their names are aptly shortened to S&M. Photos of two (presumably) in corsets under writing. Produced by Smith, Ilya, Sirkut, Omar Fedy and Ryan Tedder, Impolite They are two and a half minutes away from the oriental echoes designed for clubs. Smith "sings in black in stripper heels, walk like Madonna, rich like I'm in the Louvre, nothing left to prove." She invites us to "kneel, for I am the Madonna". And again, in an assertion of his own identity and strength: "Do you know how to spell my name? Bitch. Say your fucking name!" Moral: We are sexy and independent.
Impolite Comes after several controversies involving Sam Smith for videos and public appearances. The English singer was accused of being excessive and vulgar, which she did not hide, but shamelessly flaunted her quirky and charming side. Impolite So for what Smith is doing, it sounds like Madonna's blessing and a validation from Queen that if "you say we're funny, we'll give it more" and above all, "vulgar is beautiful".