World
Magdalena Andersson was elected Prime Minister of Sweden | She is the first woman to rule the country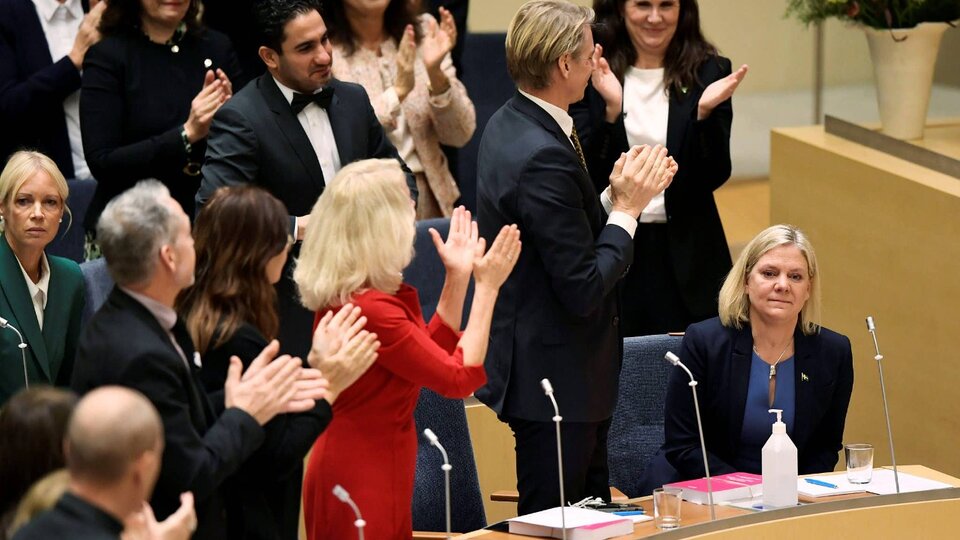 Sweden will be ruled by a woman for the first time. The Swedish Parliament elected this Wednesday as Prime Minister Social Democrat Magdalena Andersson, who will head a minority government, made up of the left and environmentalists, to replace Stefan Löfven, who left office a few weeks ago.
Andersson, Minister of Finance since 2014 and one of the figures with the best image in the government, received 117 votes in favor, 174 against and 57 abstentions, thus fulfilling the condition established in the Swedish system to be prime minister: not having a majority in the House against.
The Social Democratic leader must face another vote in the House on the next budgets in which the majority is not guaranteed and that it could force her to govern with the right-wing opposition.
Andersson's election was secured Tuesday night after reaching an agreement with the Socialist Left party that includes an upgrade to lower pensions.
"We have reached an agreement to strengthen the income of the poorest pensioners," Andersson told SVT public television after the pact.
The new prime minister failed to reach an agreement with the Centrist Party. Its leader, Annie Lööf, announced that it will not support the government budgets as a "consequence" of the negotiations with the Socialist Left.
If Lööf keeps his promise, Andersson will not have a majority to carry out his budgets and will have to govern with the support of conservatives, Christian Democrats and the far-right Sweden Democrats (SD) party.
Until the 2018 general elections, all parties refused to actively collaborate with the SD because of its xenophobic tinge. But conservatives and Christian Democrats have changed their minds, although they assure that they will not include this force in a hypothetical government that emerged from the next legislative elections in September 2022.
Andersson has already set three priorities for his administration: "regain democratic control of schools, health and care for the elderly," move the welfare sector away from privatization and end the segregation, shootings and explosions that have impacted the country in years recent events, often due to rivalries between drug gangs or groups.
In 2020, 47 people were killed in 366 shootings in this country and there were 107 explosions, according to official statistics.