Entertainment
Male deconstruction, the central theme of Ex-Married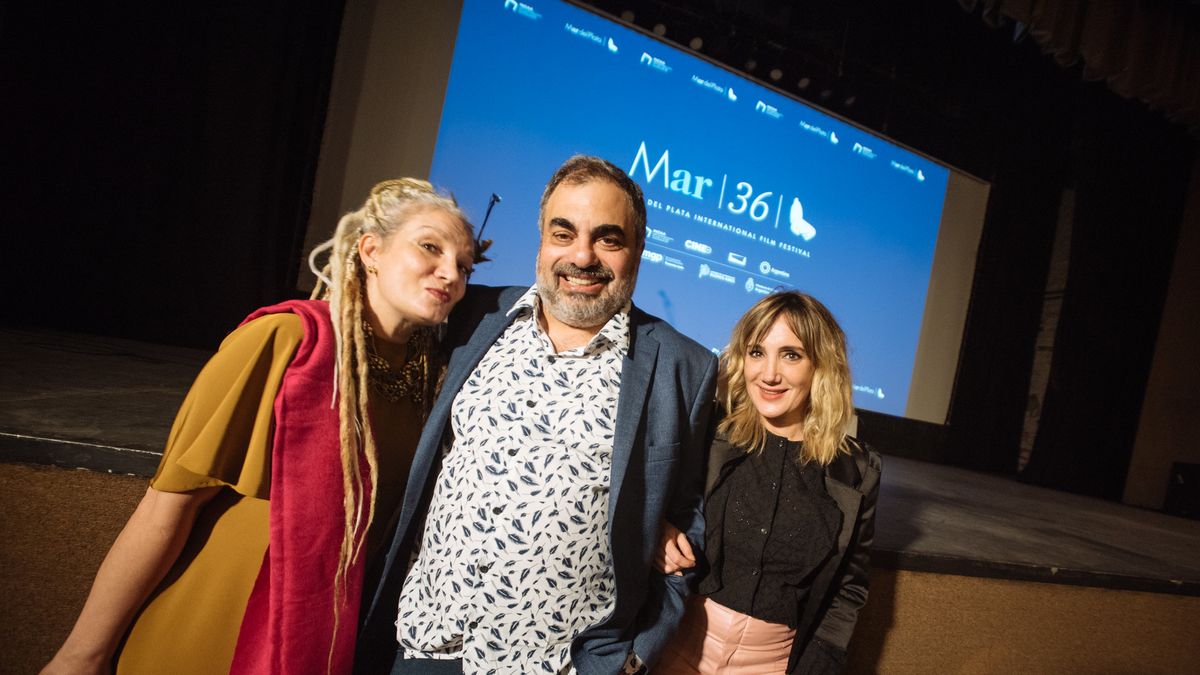 Roberto Moldavsky takes a moment from the successful theater comedian to become a boss of an advertising agency who begins his career as a promising film director. His name is also Roberto, but he is none other than the protagonist of "Ex married", the brand new film by Sabrina Farji, which will arrive in Rosario on Thursday, December 2 as part of its national premiere and had its launch at the 36th International Festival of Cinema of Mar del Plata. Accompanied by the histrionic Jorgelina Aruzzi, Moldavsky will stage many of the winks he is accustomed to in the theater or even in Telefe's "Deal done", and will come out more than graceful in his absolute film debut.
"My character has some generational coincidences with me, but although he does not go to the marches for feminism, he is a guy who begins to understand that he has to change a paradigm, which on the other hand is the same one I grew up with," says Moldavsky. in an exclusive dialogue with Escenario, along with Farji and Aruzzi, still somewhat surprised by the laughter from the audience in the middle of the avant premiere.
The film is a white comedy, but it does not stop focusing on the tensions experienced by a couple like Roberto and Sonia (Aruzzi, impeccable in his role), who after many years of marriage make the decision to divorce very quickly. Despite the love she has for her husband.
There is a scene in which Sonia tells Roberto: "We did not part because of a lack of love, but because of your gaze towards the world and towards women." In this regard, Moldavsky said: "We know that love is not enough, or as Calamaro says, you cannot live on love. What happens is that the guy is a very strong macho, he does not value her, and that is what the whole machismo play contains. Besides the most extreme that are femicides, which is the most terrible, at the other extreme is the daily, which is the devaluation of women. And this guy is in that place, and it also happens to him in his work. From the moment he breaks up with her, he begins to question himself. She says "feminism is learned" and it is a wonderful phrase. He is learning, and the film also shows it with a lot of humor ".
In turn, the director of "Eva y Lola" answered why she decided to choose Moldavsky as the main character, someone who did not come from the cinema stick and who nevertheless did not clash: "It is a film about a dog and a cat , of two explosive forces that can generate that chemistry. We already know Jorgelina and I think Roberto had been asking for a clue. The plot is very universal, but it is combined with the original in the composition of the diverse cast and of the characters, who have many peculiarities, which are not stereotyped with respect to what the couple is. And it seems to me that Roberto could bring that extra seasoning, a spectacular dynamic that sees them together and that when seeing them on the big screen they are Sonia and Roberto, forever.
Aruzzi made a gesture of approval and highlighted Farji as "a great director of actors", while ranking Moldavsky because "although he has just started in the cinema, he has a loving personality that you already start acting from the moment he enters the set. I did not feel it new, we have a lot of body confidence and that helps any actress. I felt the same as the entire cast all the time, "he said in reference to the rest of the film's staff, in which Campi, Celina Font, Michael Noher, Gustavo Corrado and Liz Solari stand out. "It is a film to review how we relate in the couple and how we relate in love, both men and women will be able to see where we are growing with respect to this moment," the actress completed.
Deconstruction is the great leitmotif of "Ex-married", and in this regard Moldavsky indicated that this is also key for him not only in his personal life but also when doing his theatrical shows. "Mechanically I review my shows, and I do it with my 26-year-old daughter Galia, who comes to see the rehearsal and we look at the text together. But I do not do it to look good with her or with people, it is that I care about improving, I try to learn and I accompany the movement. It is a change that is not uncomfortable for me, I want to get on, and I think what is happening is good. I have a complicated training, I do not take it as an excuse, I have great empathy with people, I was never violent, but I come from a very macho upbringing, and also in the new show that we have "The Moldavsky method", there is a dedicated part especially to feminism and how men are with respect to feminism ".
Finally, Farji said that the axis of the film goes through the differences, that is the conflict, the emotional differences and the desires of each one. She sets a limit point, says "this is where I came" and then she doesn't want to give up what she earned. And Roberto cannot deconstruct himself, so much so that he cannot even say the word, which is why many men will identify with Roberto and many women with Sonia. I think the most beautiful thing about the film is that possibility of going out with a smile, but chatting, that the cinema will propose to you again the possibility of thinking and finding yourself, all situations that are social. Because until the moment in the pandemic the audiovisual was taken as a tool that banned us from the confinement, now the challenge is for the audiovisual to take us to the social. That is why it is very nice to propose a film that makes us go out, and if someone can smile, I think it was worth the effort ".