The Maneskin change their look, rock and glam under the influence of Dolce & Gabbana, here they are for the Roman stage at the Olympic Stadium.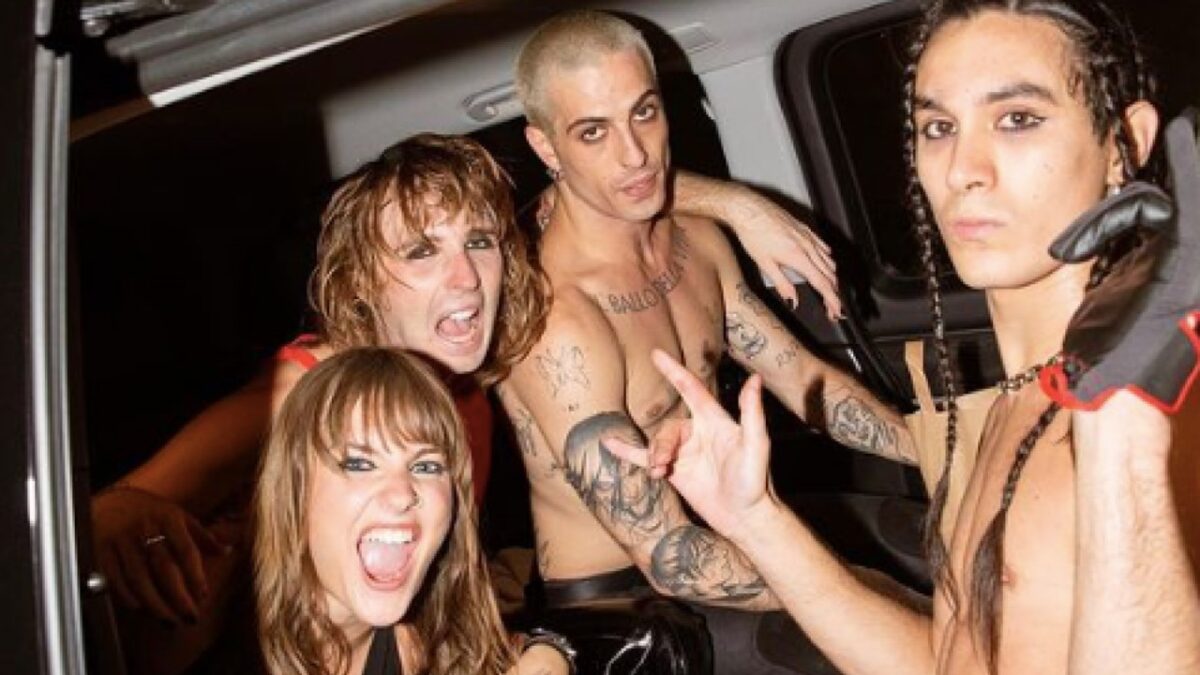 They are beautiful and sophisticated Maneskins for their world tour stop at Romeat the Olympic Stadium. The most famous Italian rock band has left Gucciwho have been watching their appearance for a long time, wear designer outfits Dolce & Gabbana.
Maneskins say goodbye to Gucci?
Loss of Alessandro Michele as Artistic Director Gucci you notice, you feel, and it still hurts. The creative flair and genius of the art director of the famous Italian fashion house has been appreciated by national and international stars such as Jared Leto, who for years let Michele dress himself without batting an eyelid, as well as Achille Lauro and Emma. Marrone, who have used the most eclectic stylist for their best shows.
How can one forget, for example, the "paintings" brought by Lauro to the stage of the Sanremo Festival, signed by Alessandro Michele. Also Maneskinsinitially entrusted to the care of artistic director Etrò, they began to ask Gucci for more and more help, later becoming his witness during their tours and the craziest rock concerts of the time. Look edgy, sexy, to make the least modest of mothers pale, patchy, and gender-bending. Fans really appreciate this look and now it's up to them to see them transform again.
Maneskin at Dolce&Gabbana in Rome
Years later in Gucciperhaps precisely because of the farewell to Alessandro Michele, also me Maneskins they seem to have switched sides and joined a big, noisy, huge, super chic family Dolce & Gabbana. In fact, the Roman rock band chose outfits designed by the famous fashion house for their stage at the Olympic Stadium. Pinstripe double-breasted suit embellished with a romantic and gothic black rose for Damian David; a thong dress divinely worn by stern Victoria; another suit, but this time in velvet and in combination with a wide-brimmed hat for Thomas that shines in tone-sur-tone black sequins.
READ ALSO >>> Camila Cabello, applause for Messi: touchlines on fire (PHOTO)
Finally, a smooth look that is always completely black for Ethan, who leaves her iconic hair loose on her shoulders and fires up the audience with her drumming. Maneskins i new D&G reviews? At the moment, it seems that the band has changed course in terms of style, always favoring Made in Italy. After all, the fashion house is already dressing some of the most important emerging artists along with the young and talented Blanco, the record holder.