Entertainment
Mar del Plata Film Festival: 3 must-see films not to miss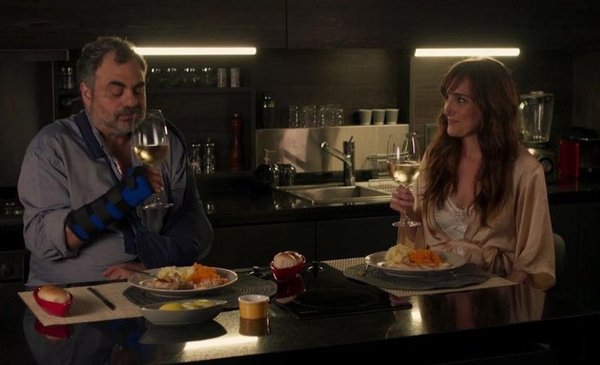 The 36th. edition of the Mar del Plata International Film Festival It will have a hybrid format, combining face-to-face mode and streaming access for the entire country of almost all the event's programming, as well as talks with teachers, round tables, tributes and awards. Recommended guide to enjoy online and in person.
Ex married
Address: Sabrina farji
Mar del Plata nights
In Room: Wednesday 24 9:30 p.m., Teatro Colón (Sala Teatro Colón)
Synopsis: Sonia and Roberto separate as a result of an unsustainable coexistence. Machismo vs feminism, new views on who they are, unleash in a separation. After a year they must live in the middle of the division of goods. Living together again deepens the conflicts in a hilarious way, but at the same time it allows them to look at each other with different eyes.
Noh
Address: Marco Canale, Juan Fernández Gebauer, Ignacio Ragone
Argentine Competition
On-line: Wednesday 24 / Thursday 25
Synopsis: In 2017 the playwright Marco Canale staged a play at Villa 31 called The Speed ​​of Light. There, a group of elderly women from various indigenous peoples recovered their traditions in order to explore their links with modern culture, religion, politics, and their own memories. Three years later, Canale replicated the idea in Japan and structured, together with Juan Fernández Gebauer and Ignacio Ragone, this film around that experience. Noh tells the life of Chiyoko, a widow who tries to save her noh theater – a dramatic art based on stories of spirits that roam other worlds – while actively participating in the work of the Argentine director. Between rehearsals and performances, he meets a partner and sets out on a journey to find the area where this ancient practice was born centuries ago.
The sky is red
Address: Francina Carbonell
Latin American Competition
In Room: Wednesday 24 10:30 a.m., Paseo Aldrey (Aldrey Room 1)
On-line: Wednesday 24 / Thursday 25 / Friday 26
Synopsis: On December 8, 2010, in Santiago de Chile, the San Miguel prison caught fire. It all started with a territorial dispute; the conflict soon escalated into a fire. "We were fighting for space and our weapon was fire," someone remembers. No one responded to the shouts or opened the doors until it was too late: 81 inmates lost their lives and several more were injured in one of the worst prison catastrophes in the country. Constituted as a collage of various archival materials arising from the judicial process – security camera videos, photos, reconstructions, statements, phone calls, plans, documents -,