Sports
Marco Ruben, the 9 who played 10 in the great rogue triumph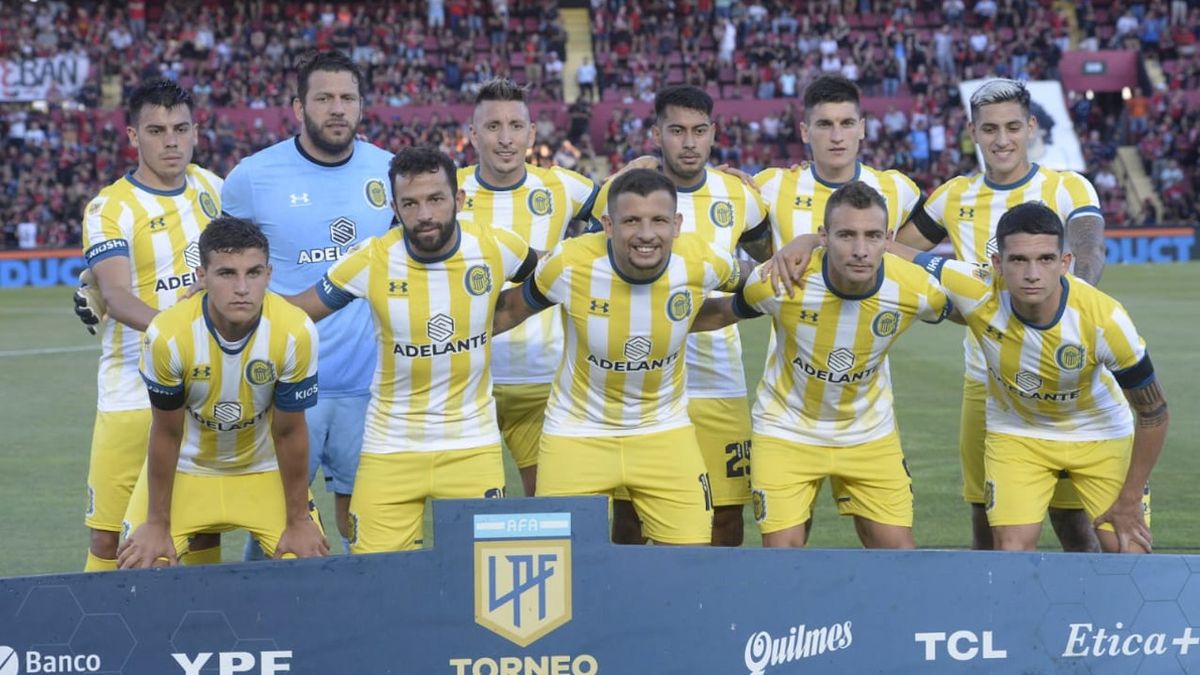 Marco Ruben scored a hat-trick against the last champion and was the great figure against Colón. There were several high performances in the Kily González team.
Jorge Broun 6: Aliendro covered a platoon in the only one that went to the goal while he was on court. He suffered a knee injury in the first half and was replaced.
Damián Martínez 7: Determined to always go forward. He did not have big problems in the brand and always collaborated. Sent the center in the third goal from Ruben.
Facundo Almada 7: He sobered up his game. He never tried anything weird and always tried to do the easiest. He prevailed in most of the duels. In the end he saved an almost done goal.
Gastón Avila 7.5: Great game of the Cat. He almost converted, they made him lack the expulsion and he defended more concentrated than other times. He played loose and confidently.
Lautaro Blanco 7: Some ups and downs in the second half, but he had projection and commitment. Another time he got an assist, in Ruben's second goal.
Gino Infantino 7: A lot of rhythm, vertigo and delivery. With the ball at his feet he almost never hesitated and always tried to go forward
Emmanuel Ojeda 7.5: Very clear in handling the ball. It was always a clear exit. He played with height, calm and a lot of solvency.
Emiliano Vecchio 8: He did not shine, but he managed the match times. He assisted in the first goal and scored his own. A very smart match.
Francesco Lo Celso 6.5: He took responsibility and participated in the circuit, although from time to time he lacked audacity. He handled the ball well and played it almost always judiciously.
Lucas Gamba 6: He did not shine but, as always, he made a significant wear, until he got the physical and had to be replaced.
Marco Ruben 10: Three appearances in front of the arc and three goals, all of head. He drove his bookmarks crazy. He was the great manager of victory. Sublime game of 9.
They entered:
Juan Pablo Romero 6: He played calmly and did not despair. In the goal he had little to do. He entered in the first half, but he quickly acclimatized.
Ulises Ciccioli 5: It cost him some setbacks, but he tried to play quietly. He showed himself as a way out and never hid.
Diego Zabala 6: It was always a pass option and he sought to associate in a good way. He had short but accurate transfers. Well in the nice of the ball.
Michael Covea 6: He came in and got a couple of interesting runs down the left. He was active and with a lot of participation.
Cristian Gonzalez 8: A triumph of these characteristics against the last champion exempts some comments. It is true that Colón was left with one less, but that happened when his team was already two goals up. He was attentive in taking out Martínez and Lo Celso, who were reprimanded. One of the most resounding triumphs of his cycle.
They did not enter: Nicolás Ferreyra, Ricardo Garay, Mateo Tanlongo, Luciano Ferreyra, Alan Marinelli, Luca Martínez Dupuy