For lovers of aperitif and a certain "style" in drinking (always responsibly), the association between some cocktails and the name Martini arises immediately, in particular, with the famous vermouth, which is declined in all its variants, whether classic or the most updated. "galaxy", i.e. Martini and Rossito which the famous vermouth belongs, which for some time also extends to other "alcoholic drinks" such as gin, vodka, tequila, testifying to the constant change in the tastes of Italians and beyond, as well as a path that combines tradition . creativity and innovation.
Project to the future
The change that the brand was born in Pession, on the outskirts of Turin, 160 years agowhich joined the Bacardi Group in 1993, tries to interpret innovative and quality offerings, including fully non-alcoholic. This, in the context of a change in strategy and organization that has been going on for about five years, has led Martini & Rossi, faced with a 30% increase in alcohol consumption in Italy from 2019 to 2022, to become even better. , with its own increase of 50% over the same period. To start this process, Massimo Barbonirecently appointed General Manager of Martini & Rossi in Italy, a brilliant career in the beverage sector, since 2019 at Bacardi, where he previously held the position of Sales Director in Italy.
"I like to say that we are a startup with 160 years of history, because two thirds of the people who work in the Italian market have less than 3 years of work experience.", begins Barboni, whom we meet in a symbolic place for the company, Martini Terrace in Milan and then add: "today we are talking about a relatively young company, both in terms of strength in the field (average age under forty), and in terms of team spirit and great enthusiasm, created on the wave of excellent results achieved in recent years, in which we have managed to capture a significant share of a growing market". More than flattering data, even on a personal level: Since joining Bacardi, Massimo Barboni has taken Martini & Rossi from fourth to second place among spirits suppliers in the on-trade channel (that is, from distributors to final resellers), while the Group Bacardi ranks third in terms of sales in the alcohol market. Thus, his appointment as CEO is a sign of continuity and at the same time a great responsibility for him.
At the center of change
Talking about this company and its history in one of its emblematic places, Terrazza Martini, atop a skyscraper in Piazza Dias, has a certain effect. in the heart of Milan, designed by visionary architect Tomaso Buzzi in 1957. From here you have a 360-degree view of the city, from the Duomo to Torre Velasca, from the Pirelli skyscraper to the new City. And this is not the case. "The first decision to change strategy was to move the headquarters from Pessione to Milan. Barboni continues. be at the nerve center of the business. This unusual headquarters is also an additional factor in attracting talent, as our sector is a sector where people matter, not patents or technology. People as well as brands matter". A difference that is also an "asset" of the new Martini & Rossi: a management team composed mainly of Italians, a marketing manager from abroad for an international group enriched by different points of view, cultural background and experience. . "Even if the identity factor – emphasizes Barboni – it remains Italian: the capital is foreign, but as a company we are 95% Italian. At Martini & Rossi Italia we have about 130 people between the market and the sales department, not counting the production side of the Pessione site (which reaches 500), the site where Martini and other brands are made for the Italian and global markets. Italy was and remains the only place where martinis are produced.".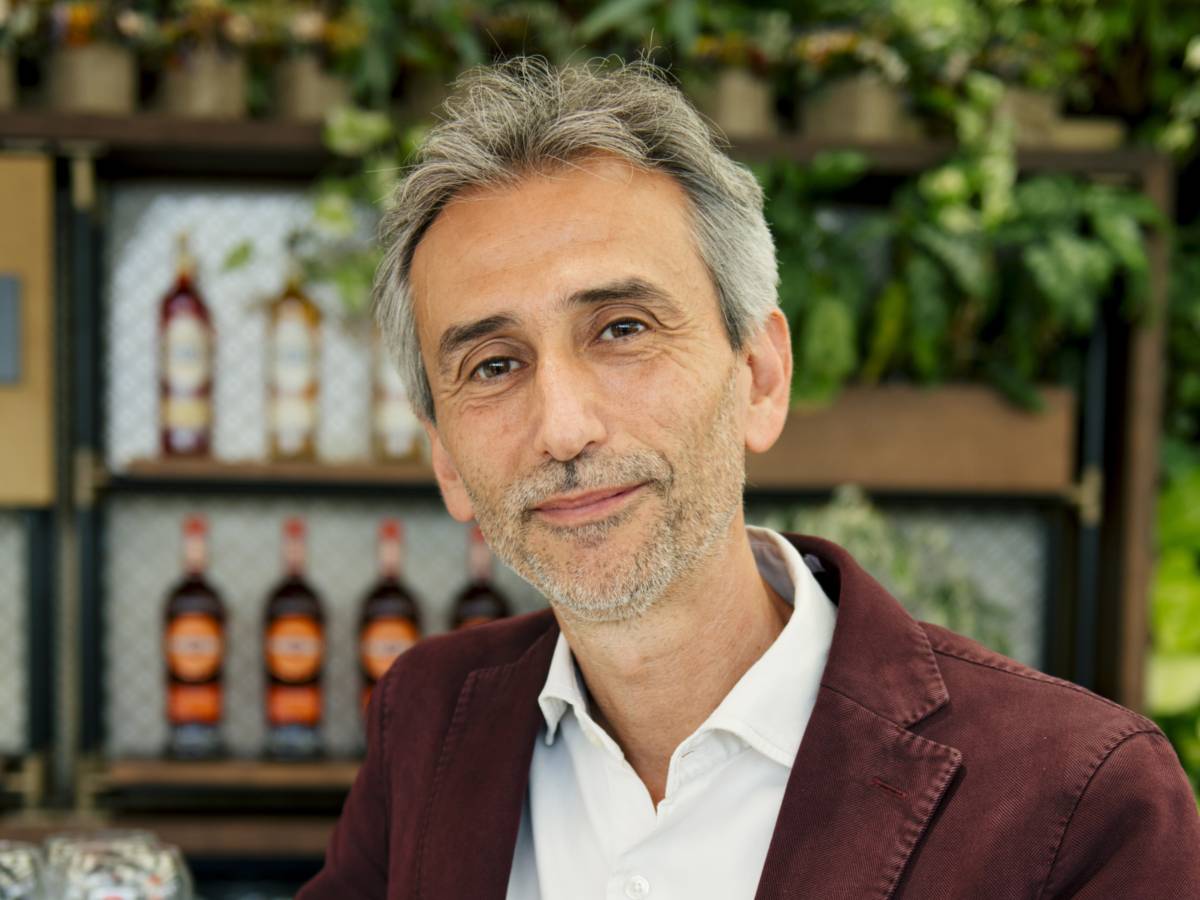 important anniversary
This year, the 160th anniversary of Martini & Rossi was marked by various initiatives, including a big party in Milan with Italian and foreign guests, from Harry Lambert, stylist for celebrities like Harry Styles, to Chiara Ferragni, from Hollywood star Dakota Johnson to English actor Lucien Laviscount in Tananai confirms the group's commitment to being modern. A pre-party to some of the events organized on the Martini Terrace, where six international bars presented their interpretation of a classic cocktail such asAmerican. Then issuance holiday stamp, developed in collaboration with the Ministry of Entrepreneurship and manufactured in Italy. And again the creation Master 36limited edition vermouth developed Master Blender Beppe Musso, eighth in time after Luigi Rossi, the "alchemist" who, along with Alessandro Martini, started this story: vermouth aged for 36 months in oak barrels, which is not usually done for this type of liquor. In addition, all photographs of historical events and personalities that have inhabited the eight Martini Terraces around the world (the first of which is in Paris, on the Champs Elysées, followed by Milan, Barcelona, ​​Brussels, London, etc.) have been collected, exhibited and digitized.
The evolution of taste
Thus, a young force with great drive and energy, together with a portfolio strategy, always attentive to the evolution of the consumer and his tastes: this, according to Massimo Barboni, is the "formula" to consolidate and expand the success of Martini & Rossi in Italy and in the world . "As part of the world's leading group in the spirits sector, present in over 150 countries. (Bacardi remains wholly family owned, has no funds, is not listed on the stock exchange, lives on the capital of 300 families) allowed – explains the manager – into a purely local company to gain access to many other markets".
without forgetting own roots. Even today Martini Rossoborn 160 years ago, is produced according to the original recipe of the past, at the same time there was the first major innovation with Martini Bianco, less "demanding" than red vermouth. With time Dry And Rose. On the occasion of the Milan Exhibition in 2015 Reserve Bitters And Ruby (Vermouth from Turin, 18% alcohol and part of the Nebbiolo grapes present in the blend). Recently created Martini Proud, wine-based aperitif, tangerine juice and orange peel infusion. Down to the latest non-alcoholic drinks, always wine-based aperitifs, but completely non-alcoholic.
Between new trends and responsible drinking
However, we are also looking ahead. One of main drivers growth of both the market and the company, consists of Gin. "just think – emphasizes Barboni – that this year the category of gin has surpassed in value the category of bitters, which have always represented the history of distillate consumption in Italy, but which have already been surpassed by aperitifs some time ago; less well-known is the "overtaking" of bitters and gins, which have become the second category of consumption after aperitifs. New types of cocktails are being explored, about which little was known until recently. Like, for example, Americano, which has a hundred years of history, but for Italians it is a recent discovery.Another cocktail that is gaining momentum is Hugo and then, from the world of the night, tequila, thanks to cocktails. margarita AND Palomathat are gaining popularity with Italians. The company is responding to this with a portfolio of premium products such as tequila, vodka and elderberry liqueur.
Not only the "bazaar", however: "Italians have historically taken a very responsible approach to drinking, we are the European country with the lowest alcohol consumption per capita. We believe says Barboni – that this is good also because in Italy quality is always more important than quantity. And this is our same approach: we promote responsible consumption. Recently, as we have already said, we have also launched completely alcohol-free products so that you can enjoy all the qualities of a perfect aperitif, even without the alcohol content.".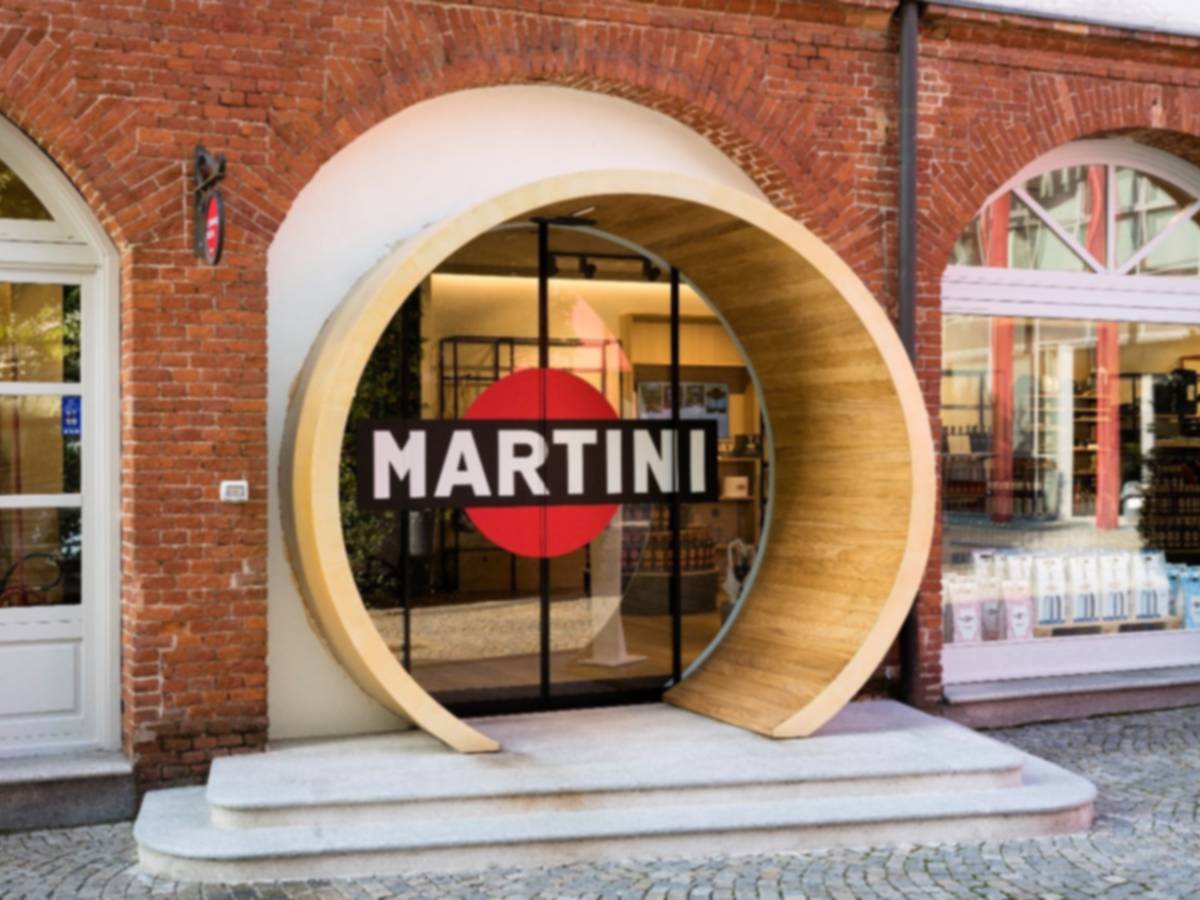 Italian identity
There are companies like Martini & Rossi whose name inextricably linked to history the places where they were born. Tracing their evolution is a bit like traveling through the history of our country's customs: advertising campaigns and historical posters, great artists and advertisers such as Testa and Warhol, Carousel, Italian and international reviews. And then sports with historic sponsorships in cycling and automotive. Again: awards at international exhibitions, clients such as European royal houses and the emperor of Japan, radio concerts with the EIAR orchestra, sports sponsorship that began with a tour of Italy, the opening of the Martini terraces for cultural occasions.
"Let's mention some of the most significant and sensational events that took place here at Terrazza Martini in Milan. Barboni says the press conference of the first Italian concert of the Rolling Stones, the premiere of Star Wars with George Lucas; it was here that Massimo Moratti introduced Ronaldo, not to mention the long tradition of concerts on the Martini Terrace, including some conducted by Maria Callas. This place has never been just a bar, but a historical place where special events take place, and we want to keep it that way. Note the fact that it still displays the intact Martini badge, it represents its history and no one ever thought of changing it, as happened in other situations and for other brands.".
Let's say that since that distant 1863, when Teofilo Sola and Alessandro Martini founded Martini Sola e C.ia, taking over the management of the distillery, where they worked as an accountant and salesman, and "recruited" the liquorist Luigi Rossi, there have been some events. .
Family values
However, company histories are sometimes intertwined with more personal aspects. "I entered here in September 2019, a few months before the quarantine – continues Massimo Barboni – living nearby, I could go to the office. I remember the morning when I rode a bicycle to a deserted square, climbed fourteen floors on foot to get to the Terrace, and wondered, watching a panorama similar to a painting by De Chirico, how it would go. That's when we committed ourselves to work with 20 new merchants who were supposed to start working for us from April 1, 2020: the entire Horeca channel (hotels, restaurants, coffee), which completely stopped and was not known for how long. Well, all the commitments made were kept, and not one of the 500 employees of Martini & Rossi Italia was fired for a single day. These were particularly tense moments in which a strong emotional bond was created. A story that gives an idea of ​​the family nature of this company, where the family, in fact, "It's a value and it means something, especially in difficult times.".