Entertainment
Marvel reveals Blade's connection to Dane Whitman (Black Knight)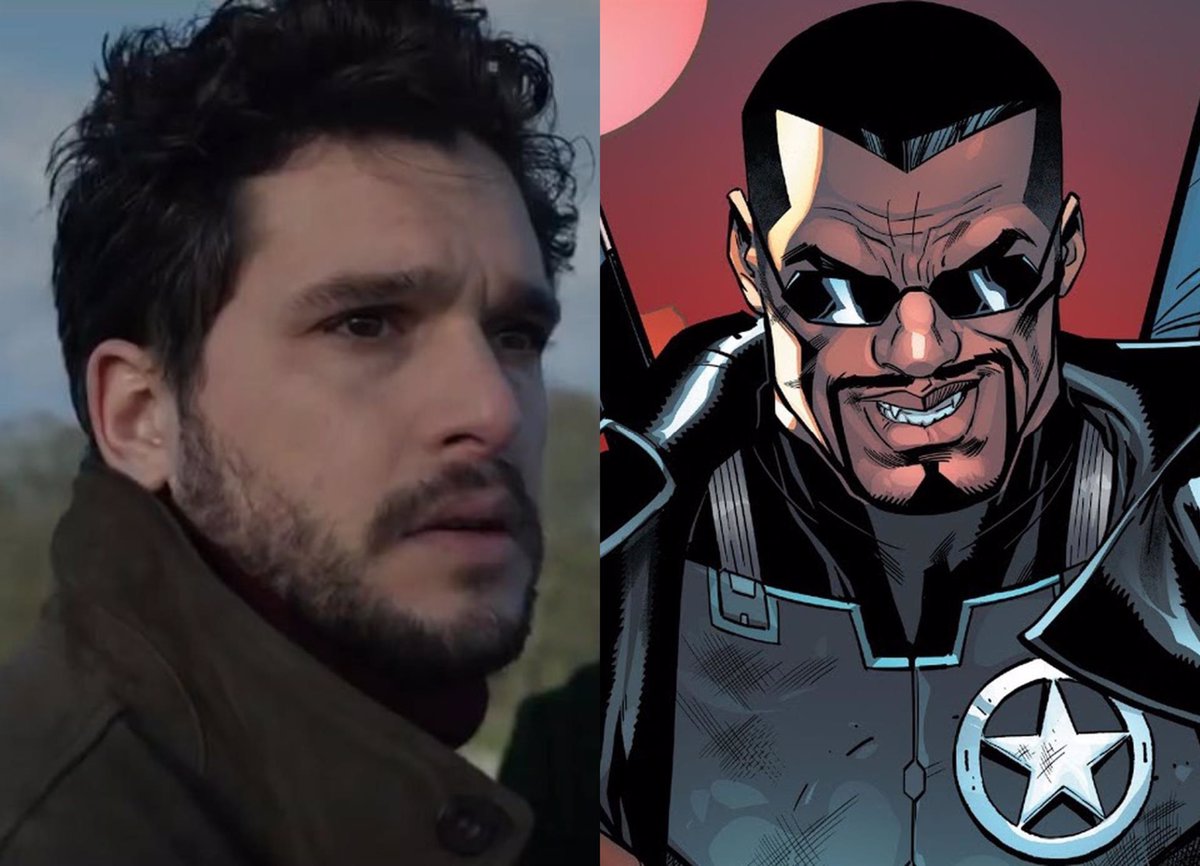 MADRID, Nov. 14 (CulturaOcio) –
'Eternals', the new Marvel Studios film, has introduced more than a dozen new characters, including Dane Whitman, interpreted by Kit harington. An a priori normal type who is not only called to become the Black Knight, but it will also be closely linked to Blade, the famous vampire slayer.
((ATTENTION: THIS NEWS CONTAINS SPOILERS))
During the second post-credits scene from 'Eternals', Whitman opens with great care in his office a medieval wooden box inside which is a sword wrapped in old papers. When he is about to touch her, a man's voice tries to dissuade him from doing so.
The unexpected visitor is, as Eternals director Chloe Zhao announced, neither more nor less than Blade, played by Mahershala Ali. Marvel has already confirmed the actor's presence in the film, in the same way that it has explained that the decision not to show the actor on screen is due to the fact that The costume design for his solo film has not yet been completed..
The scene anticipates the company's plans to unite the fate of both characters. While in the comics, both were part of a spy corps known as MI-13, in the UCM it seems that the link between the two will be the weapon that Withman guards with so much zeal, known as the Ebon Sword.
"The properties of the Ebon Blade are not very different from those of some types of vampirism."Eternals producer Nate Moore explained during an interview on the Phase Zero podcast.
"We believe that it is an interesting thing to play with and it is pertinent to note that many legends about vampirism arose in Europe in the early Middle Ages, at which time Marvel has always placed its version of Camelot and the origin of the Black Knight", has pointed Moore.
In the comics, the Ebon Sword is forged from a meteorite and it feeds on the blood of those from whom it takes life. The Whitman family have been custodians for generations of his power and penitents of the curse that this lust for blood supposes.
Therefore, it is Blade has more than likely reached Whitman looking for this weapon, in the same way that, almost certainly, the film of Mahershala Ali recounts the origins of the Ebon Blade and how it has influenced its own history. The reboot of the character that Wesley Snipes turned into legend At the beginning of the new millennium, it will hit theaters in October 2022.