World
Massive march through the central streets of Neuquén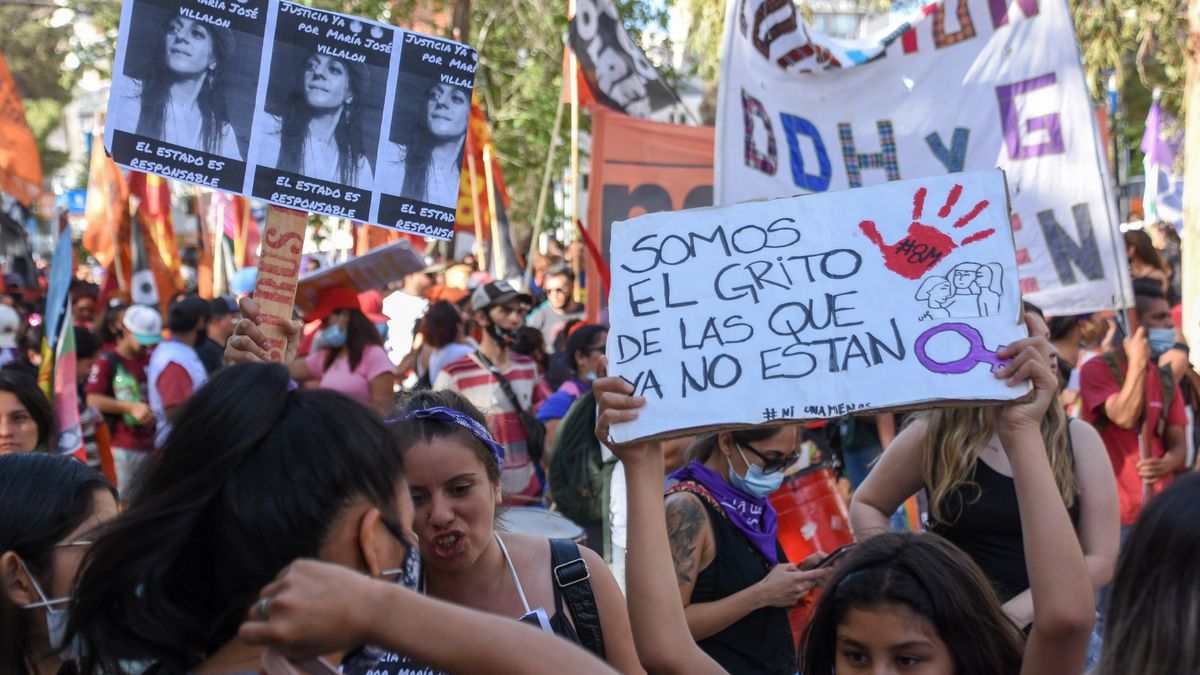 A crowd was present this Thursday afternoon in the city of Neuquén to march in commemoration of the International Day of Non-Violence Against Women.
Under the motto "Enough of femicides, trans-transvesticides and sexist violence", the march, which gathered 15 blocks of participants, began promptly at 6:10 p.m. from the monument to General San Martín and went down Avenida Argentina to Calle Miter, from where it returned along the avenue, turned into Alberdi and continued until the diagonal May 25 to continue through Roca to Government House.
Entire families came from different parts of the Alto Valle, such as Senillosa and Centenario, to walk the streets of Neuquén. However, mainly women stood out accompanying each other, friends and sisters demanding justice for acquaintances or relatives who have been victims of sexist violence.
Despite the music, the dances and the colorful flags, the organizers assured: "We are not doing any festival, we have come to claim those responsible." They highlighted the need to increase the budget for the area devoted to gender violence. In addition, they demanded the rapid declaration of the emergency to accompany the women who are suffering it.
At the end of the day, a second column went to the Roman Arches and to other artistic activities carried out in the theater at Teneas.
Although they were a minority, the men showed their support for their partners and daughters, so they lined up and walked hand in hand. Despite being an organized event designed to be shared among women, they emphasized that men must have an active participation in the generation of awareness to eradicate all types of violence. "It is a job that we all have to do together as a society," a man who accompanied his wife and two young daughters told LM Neuquén. However, the stories showed that there is still a long way to go for this to happen.
"I am here because I suffered harassment situations, on the street and also by a relative who is large. I did not want to tell anything because it is like they do not believe you or because it is family they hide it, "said Siomara, 13 years old.
Testimonies like that of the teenager were reproduced throughout the marching columns. "My brother raped me and I was encouraged to report a long time later, but since many years had passed, the Justice told me that there was nothing I could do," Graciela said.
"I have always suffered violence from my ex-partner. 11 months ago I reported and he continued to bother me. Now I already have a perimeter, but it does not comply with it because we have a son, "said 23-year-old Romina.
A 64-year-old woman confided that she married at 16 and has suffered assaults from her husband ever since. "Before it was normal for your husband to hit you and you would never have thought of reporting him or leaving him. He hit me and our children all my life. Today I don't imagine a different life, but I wanted to be here, "he confided.