Sports
Maxi Rodríguez, a beast that continues to make history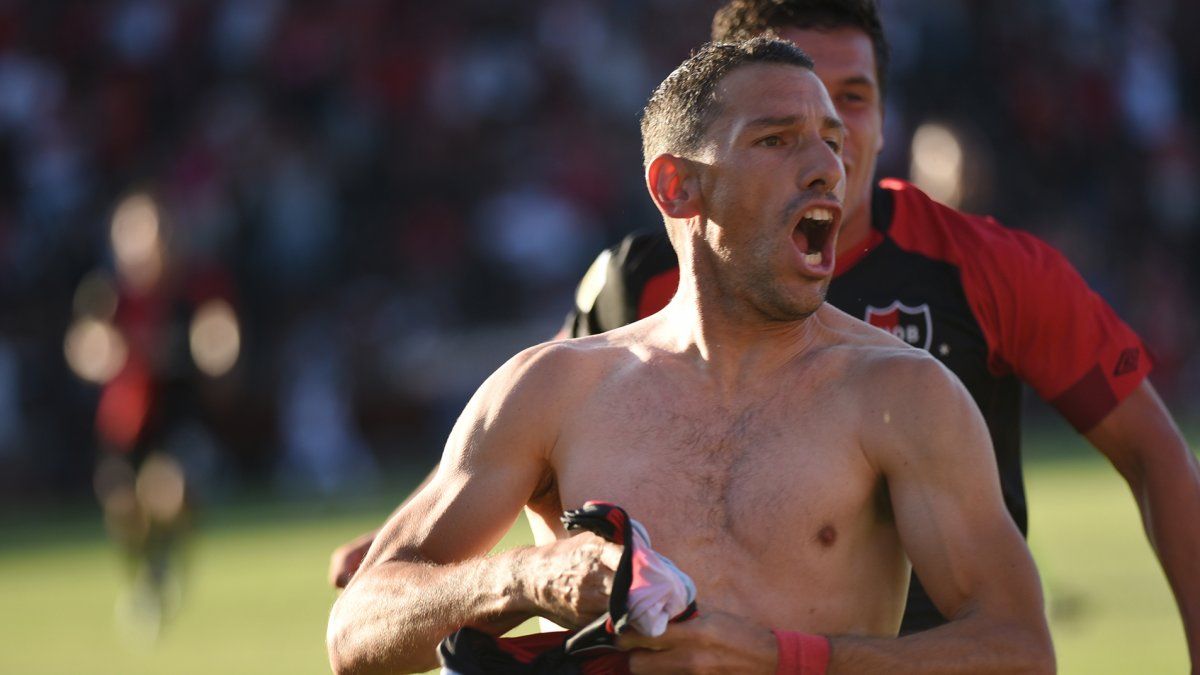 If something was missing from Maximiliano Rodríguez to continue increasing his idolatry at Newell's, it is to enter from the substitute bench when his team had a free kick in favor, to remove from that place another icon of the club like Ignacio Scocco who had made the foul, to become charge of the execution and open a game that was very goat against Central Córdoba. And this goal from the Fiera has several statistical edges to analyze. He is the oldest player in leprous history to score and the second in the entire history of professionalism since 1931. In addition, although it may seem a rarity, yesterday's was just the second free-kick goal that he has scored.
Maxi (born January 2, 1981) is the oldest player to score a goal in the Newell's jersey. He did this goal against Santiago at 40 years, 10 months and 23 days. But not only that. Rodríguez is the second longest-lived player to score a goal by counting the matches all the games in the history of the Argentine soccer league since 1891, both in amateurism and professionalism. He is only surpassed by José Sand de Lanús (He was born on July 17, 1980), who on Thursday, November 18 of this year, with 41 years, 4 months and a day of life scored a goal against Patronato in the victory of Lanús by 3 to 2.
It is worth noting that in AFA league tournaments only four players managed to convert with more than 40 years. The other two are Lucas Licht from Gimnasia, who entered this category with the goal he scored against Talleres last Tuesday and Angel Labruna from River Plate in 1959.
On the other hand, Maxi Rodríguez reached 94 shouts with the Newell's jersey, and in the club's professional history he ranks fourth in the scorers' table and is only 9 shouts from reaching the line of Víctor Rogelio Ramos, who is the top scorer with 103 goals.
The first cry of the Fiera was when he had just turned 20, on February 11, 2001 against Los Andes (L) 2-1. It was from outside the area, in the arch of the loft to José Buljubasich, and the pass was given to him by Julio Saldaña, currently Newell's manager.
The funny thing is also that Maxi is not a player prone to scoring goals from free kicks. In fact, the only one was more than 20 years ago, when on October 3, 2001, Jorge Vivaldo de Chacarita took that route when they tied 1 to 1 in the Park.
Maxi Rodríguez's only free kick goal at Newell's
Maxi had not scored a goal since May 9, 2021 against Sarmiento (L), when they equaled 1 to 1 at Coloso. And it has the peculiarity that his 94 goals were converted with 15 different coaches. A record in the history of the club. They are: Diego Osella (13 goals), Gustavo Raggio (11), Alfredo Berti (10), Frank Kudelka (10), Juan Manuel Llop (9), Gerardo Martino (8), Américo Gallego (6), Julio Zamora ( 6), Héctor Bidoglio (5), Jorge Ribolzi (5), Lucas Bernardi (4), Juan Pablo Vojvoda (3), Germán Burgos (2), Ricardo Lunari (1) and Adrián Taffarel (1).