Health
Medical care overflows: home services can't keep up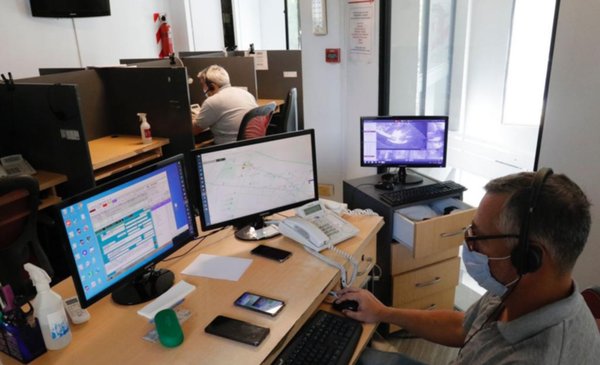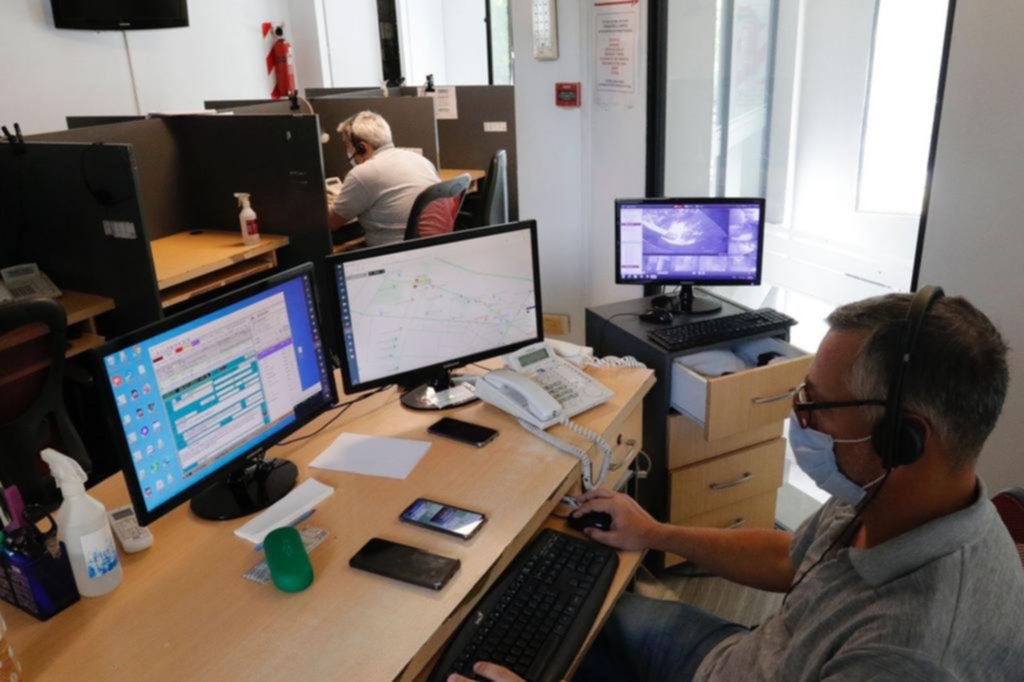 "With the explosion of Covid infections that we are experiencing, people are rightly scared, they go to the guards of hospitals or clinics, where they cannot get them to attend to them because they are saturated, and then they call the emergency services, which they do that we end up having at times an atrocious queue of up to 70 calls waiting impossible to attend ", says one of the operators of a local company, graphing a situation that is putting his entire sector in check.
As happened in the middle of last year during the peak of the second wave of Covid in the country, emergency medical companies are once again overwhelmed by insane demand. However, unlike then, this saturation no longer responds to serious conditions and a shortage of hospital beds, but to a multitude of patients with mild Covid symptoms who demand, above all, containment.
As stated last Tuesday by the Federation of Chambers of Medical Emergencies and Home Medicine (FEM) through a statement, in the last two weeks calls for home health care rose more than 200%, which generates delays and discomfort.
According to the entity, from December 20 to date, incoming calls to emergency, emergency and home health care companies have increased "exponentially" generating "tension" in the system and "discomfort" between the patients.
"The health system added 345,000 Covid cases in the last two weeks, a situation that causes an increase in demand for medical consultations both at home and through telemedicine platforms. Faced with situations like this, the exponential increase in calls exposes the primary and prehospital care system to a tension that generates delays in the response to non-urgent cases and discomfort on the part of patients, "they explained from the FEM.
According to the statement, although companies in the sector are redoubling their efforts with their teams to respond to this new increase in demand, as a result of the rise in coronavirus cases, "it is important to remember that infections and isolations also affect the health personnel, generating significant temporary casualties in work teams and affecting care ".
DELAYS OF UP TO 24 HOURS
"While normally on a Sunday we can have about 65 calls, last Sunday we received 600, and 90 percent of them were green codes requesting a home visit due to mild Covid symptoms or because they needed guidance. We had up to 24 hours of delay to be able to respond to these non-urgent situations ", acknowledges Guillermo Oscos, the medical director of UDEC.
As Oscos points out, "the prevailing situation is no longer serious respiratory symptoms, as before, but febrile states, nasal congestion, upper tract cough … more similar to flu symptoms and that in many cases are resolved by providing professional information".
Added to the explosion in the demand for care is the staff shortage due to Covid
The same scenario describes in SUM. "The situation got complicated again as at the peak of the second wave, but now the problem is not due to serious cases but because there is a lot of demand for home medical visits due to feverish symptoms, sore throat, headaches or cough. We are receiving about 200 calls a day and 60% are "green codes", mild patients that do not require immediate attention, "says its medical director, Guillermo Rolón.
"When analyzing these calls, what is observed is that almost in their majority they are people who ask for home care because they present symptoms compatible with Covid and they do not know if they have to swab themselves, they are close contacts of a positive case and they want an order to be tested. test, they call to find out if you have to isolate yourself and for how long, or they tested positive and do not know how to proceed. In short, issues that do not require home care ", says Rolón.
To meet this demand, this company, like others, had to reinforce the staff of doctors in the cabin, who are the ones who evaluate the urgency of the calls, in order to be able to provide that socio-sanitary containment to customers who have questions about how to deal with this or that situation related to Covid.
Since the 20th of last month, calls for home care grew exponentially
Added to the explosion in demand for home health care is the scarcity of human resources to provide solutions. "Just as people are getting sick or have to isolate themselves due to being in close contact, so are paramedics, drivers and the rest of our staff affected by the pandemic. This means that at times some companies have up to a third less people than normal ", says one of the firms in the sector.
Also from the business chamber they revealed this situation. "It is important to remember that infections and isolations also affect health personnel, generating significant temporary casualties in work teams and affecting daily care," they said from the FEM.
To decompress the situation, control the increase in infections and limit hospitalizations and deaths as much as possible, the Federation of Chambers of Medical Emergencies and Home Medicine recommended that the population continue to respect the prevention measures established by the health authorities and comply with the program vaccination.
"In contexts of high demand such as the current one, it is very important to respect the responsible use of the urgencies and emergencies system, using the life risk contact lines only for this purpose and not to request other services or make claims," ​​they remarked from the entity.