Let's go back to Massimo Bottura's The Green Cat and talk about the menu.
Yesterday we introduced you to the new restaurant that Massimo Bottura will open in a few days, on September 20, in Modena.
We told you that it is located near the vinegar factory of Casa Maria Luigia, an elegant country house 20 minutes by car from the city of Emilia, located in a completely restored eighteenth-century residence.
Here, chef Jessica Roswaal, originally from Canada but collaborating with Bottura for many years at Osteria Francescana, transforms typical Emilian raw materials: from cotechino to eel.
The dishes included in the Al Gatto Verde menu are original and delicious, and they are united by the use of fire as a key element.
To the point that the style adopted in the new restaurant Bottura, the third in Modena after Osteria Francescana and bistro Franceschetta58, has already been renamed "modern barbecue".
We know that the restaurant's name, a tribute to Enzo Ferrari, comes from the stories about the green cat that "Drake" told his son Piero when he was a child.
Open for dinner from Wednesday to Sunday (bookings are now open online), Mangiare Al Gatto Verde costs €140 per person for the eight-course tasting menu.
At Gatto Verde: prices for the à la carte menu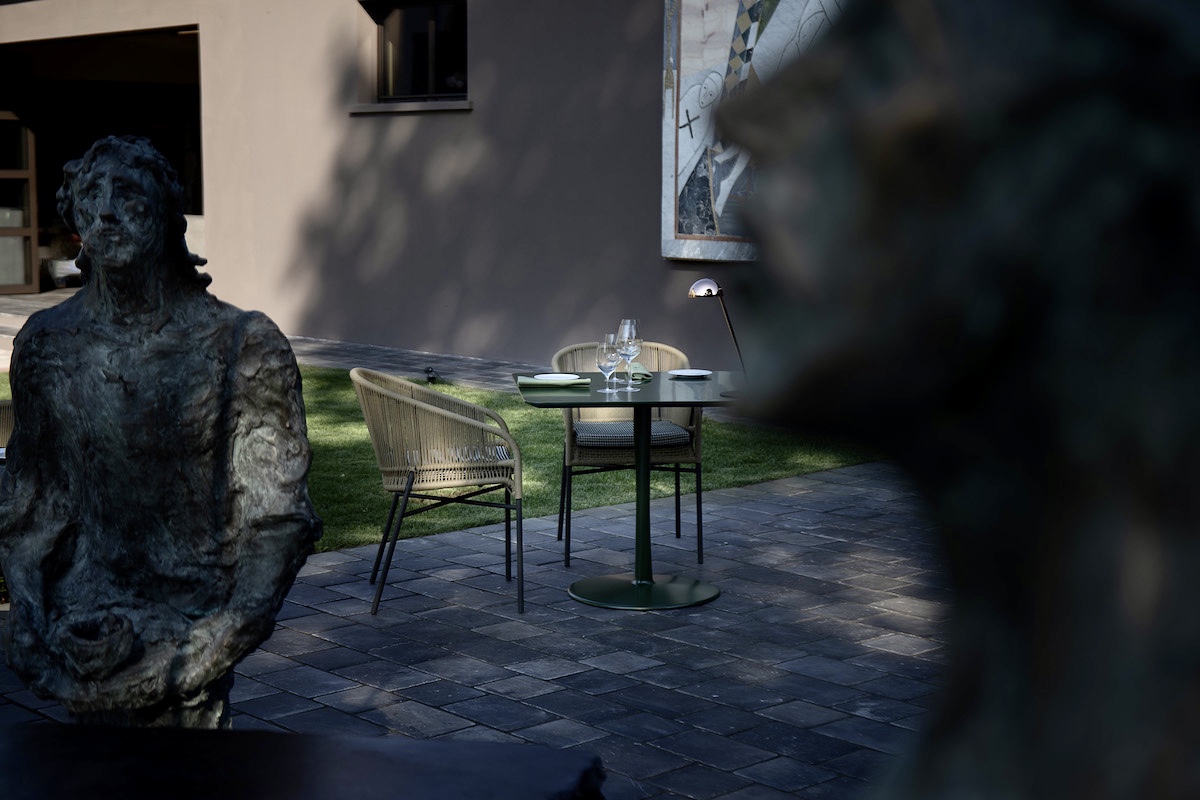 Probably less if ordering a la carte.
The cost of appetizers varies from 20 to 35 euros, first courses – 30 euros, second courses – from 40 to 60 euros, and desserts – from 15 to 25 euros.
These are ethically sound and intriguing dishes given Jessica Roswaal's class.
For example, Emilian eel accompanied by eggs and sweet onions, but first marinated in saba, a concentrated grape condiment made from fresh must.
Or Cod Verde, which seems to be inspired by Cod Bras, a typical Portuguese recipe. Pairing it with green eggnog sauce reveals the level that Jessica Roswaal has achieved.
A chef who loves to provoke diners by pushing the boundaries of taste, but also knows how to wear white gloves when appropriate. Which he does often, judging by the menu at Al Gatto Verde.
Once again, the Tortellino is baked in a wood-fired oven with 36-month aged Parmigiano Reggiano cream.
Returning to the dishes that make up the Al Gatto Verde tasting menu, we would like to describe them one by one with the help of those who have already tried them.
He was also favorably impressed (disclaimer) by the cooking of Jessica Roswaal, a rising pop star.
Al Gatto Verde: Tasting Menu
Tola Dolza
Let's start with a delicious appetizer. A hyperhydrated focaccia (defined as "delicious") that is the base for two sauces: Modena pesto and almond hummus, and warm local ricotta flavored with citron sprouts.
Fish dishes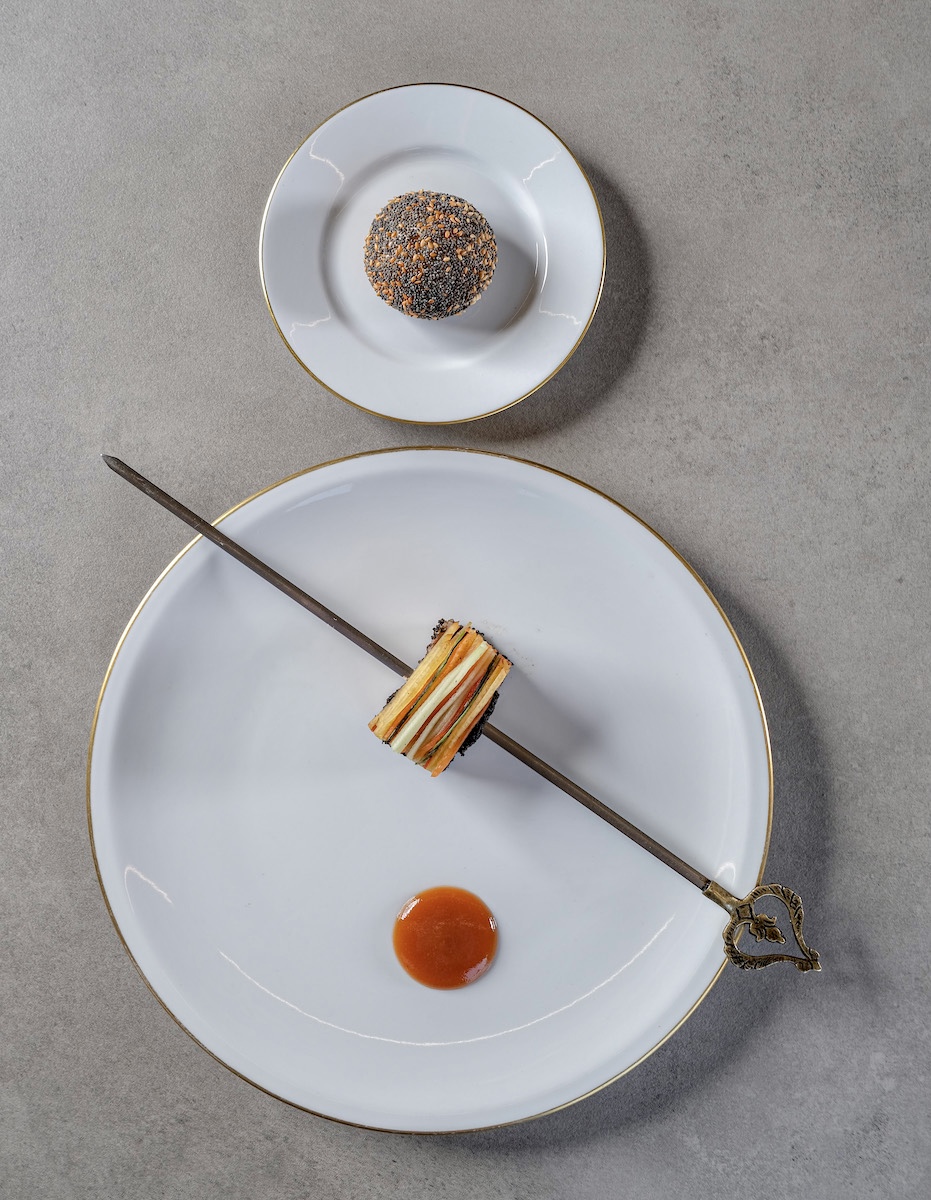 This is not a mussel: Bottura vs. blue crab
We are in the comfort zone of the chef from Modena, who is always attracted by the concept of "not everything is as it seems."
The appearance of mussels (the hem…) or rather the lack of mussels is guaranteed by a small deception that hides what is actually on the plate: blue crab.
An alien predatory crustacean that (also) infests the Adriatic coast is also on the menu at Al Gatto Verde.
The taste, defined as "heavenly", places the dish among those that are addictive, thanks in part to the inclusions of pork belly and black apple.
Remake of Borlengo and Cotechino: more traditions
White water borlengo
A modern remake of the classic borlengo, which has been prepared in the Apennines of Modena since the Middle Ages. It's basically a puff pastry, a big savory pancake that's very thin and crispy.
Al Gatto Verde's version switches from the traditional seasoning—a mixture of lard, garlic and rosemary with a generous sprinkling of Parmigiano-Reggiano—to porcini mushrooms and black truffle.
Those who love the umami flavor and savory flavor guaranteed by 36-month aged Parmesan will find something to suit their taste.
Blood of the Dragon Cotechino
Read the tradition again. With what has become a must for the super breakfast for guests of Casa Maria Luigia: grilled cotechino.
In this context, it is unusual to pair with a disc of sbrisolone and zabaglione cake. Instead, at Gatto Verde, the tasting menu is served with sweet and sour plum and hibiscus flowers.
At Gatto Verde: meat is also on the menu.
Lamb from Montreal to San Damaso
In full Bottlesque parlance, it's a tribute to both Roswaal's hometown of Montreal and the village in rural Modena where the Modena chef's new restaurant is located.
This time the meat is served with peach mustard and bread with "burnt ends."
Pasta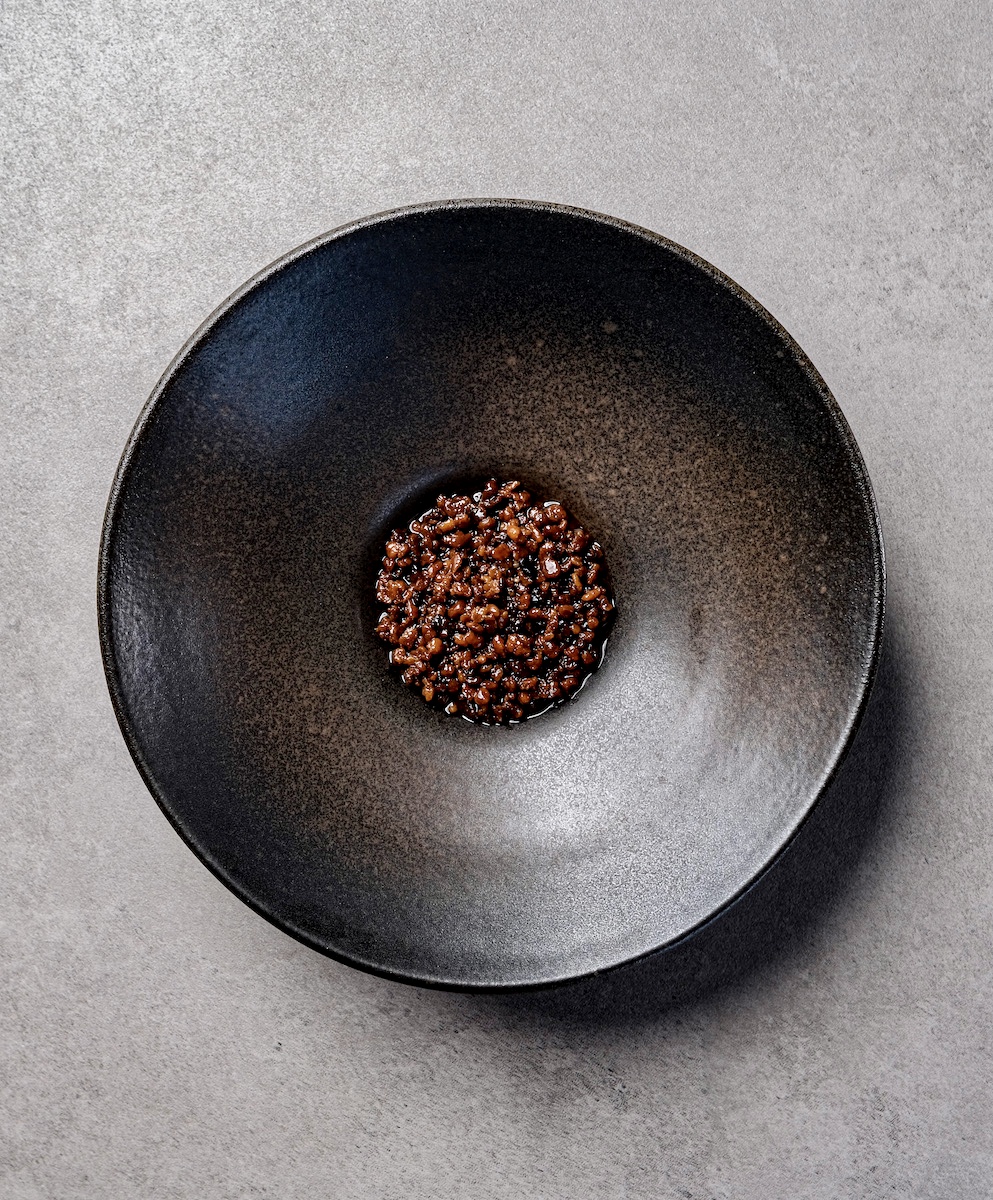 Arsa pasta
But it was Pasta Arsa, which established itself as the dinner's most "tempting" dish, that put Al Gatto Verde and its tasting menu to the test.
Cooked like a risotto, this charred pasta, reminiscent of Spanish, or more specifically Valencian, arròs negre, harmonizes the emphasized flavor of short rib fillet with a pinch of sweetness from maple syrup.
All this is enhanced by the spiciness of the spicy pistachio dessert.
Candies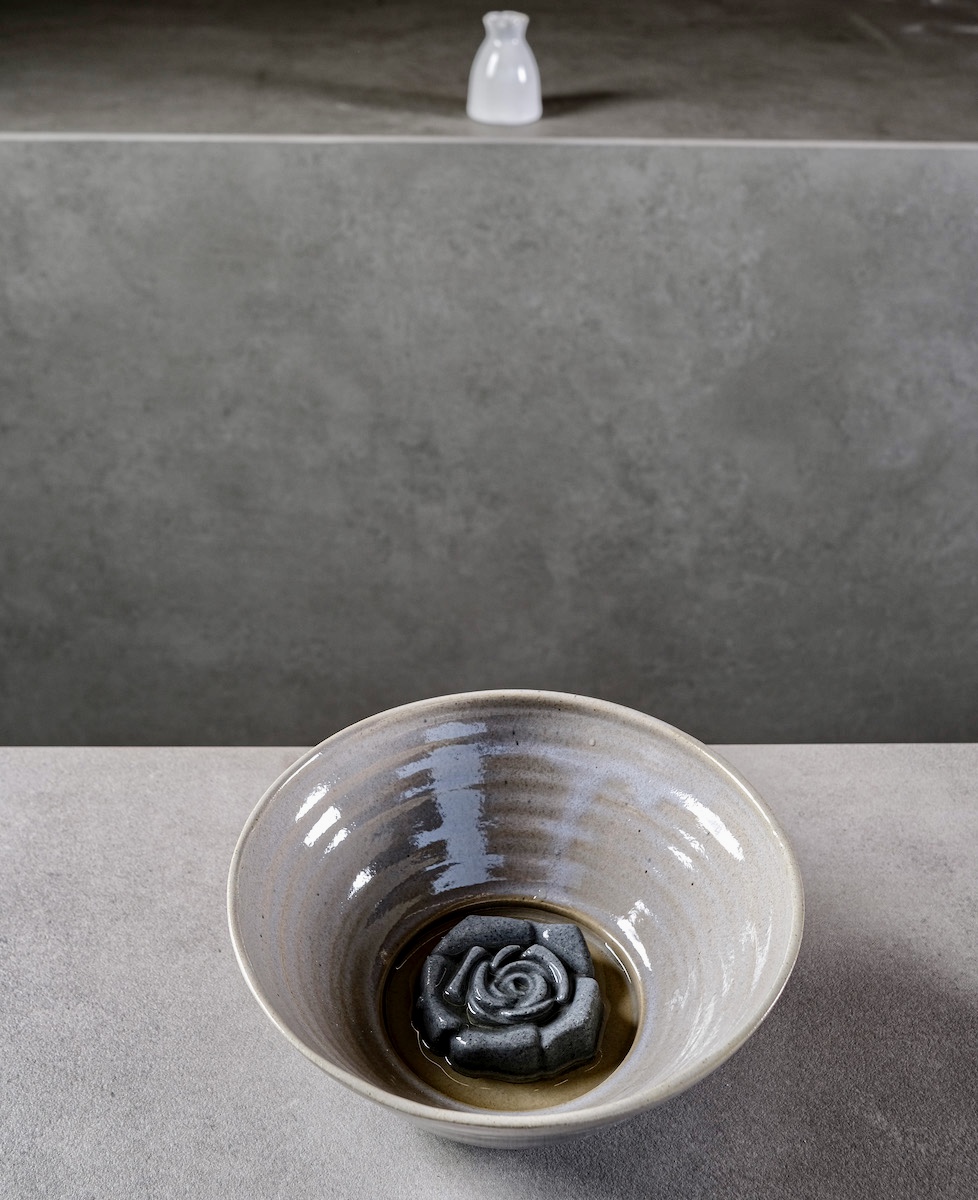 Melon Lemon
Completion is entrusted to desserts. Pre-dessert based on white melon, rue and lemon zest.
Sky, earth, sea
Officially, this is a dessert, although the ingredients are not classic: sea water, caviar, charcoal, raspberry and rose.