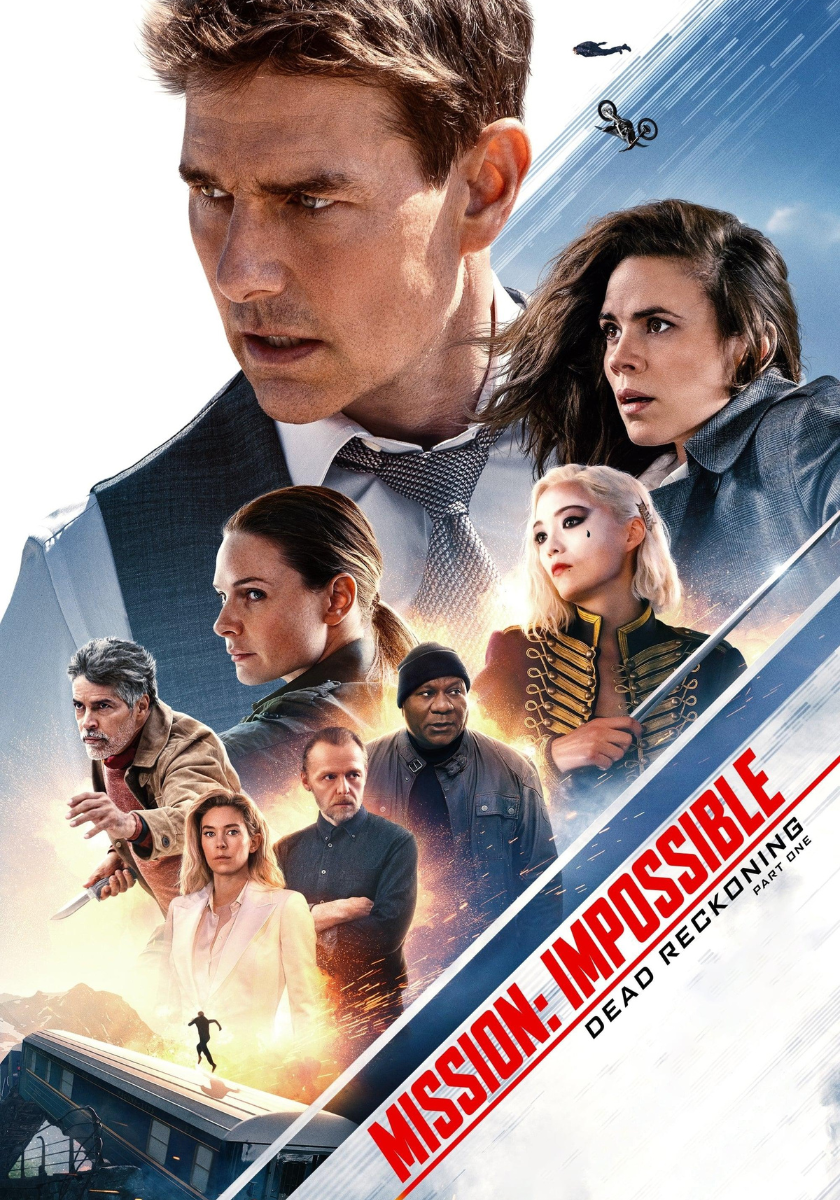 Thu, 10 August, 21:15 – Thu, 10 August, 23:59
SHOW TIME: 21:15
original name: Mission: Impossible Payback for Death – Part One
Exit: USA 2023
Type: action, adventure
DirectorStory by: Christopher McQuarrie
Duration: 153 minutes
Ratings: Children+13
ThrowCast: Tom Cruise, Rebecca Ferguson, Simon Pegg, Vanessa Kirby, Hayley Atwell, Pom Klementieff, Shea Whigham, Cary Elwes, Indira Varma, Mark Gatiss, Esai Morales, Ving Rhames, Rob Delaney, Greg Tarzan Davis, Charles Parnell, Henry Czerny, Frederic Schmidt, Yennis Cheung, Anton Valensi
PLOT
"Mission Impossible. Payback for the dead. Part One, directed by Christopher McQuarrie, is the seventh installment in the Mission: Impossible saga. Tom Cruise returns once again to take on the role of the timeless Ethan Hunt, a high-risk espionage specialist. This time, Ethan and his IMF team will face the most dangerous task they have ever faced: the team will have to find and disable a new and terrible weapon that will prove to be a threat to all of humanity. . With the fate of the world on their shoulders and their future hanging in the balance, Ethan and his team embark on a fast-paced mission that will get them through mono while trying to keep their weapons from falling into the wrong hands. .
This time, Ethan will have to face a mysterious and very powerful enemy, but he will also be tormented by his dark past. The spy will face a difficult choice: to decide whether to sacrifice everything, including the lives of the people dearest to him, in order to complete the mission.
For this mission, along with Tom Cruise, we find: Rebecca Ferguson, Simon Pegg and Vanessa Kirby. Also returning is a famous face who appeared in the first chapter of director Brian De Palma's saga, Henry Czerny as Eugene Kittridge, the former head of the IMF. So far, the recruits include Hayley Atwell, Pom Klementieff, Shea Whigham and Nicholas Hoult, the latter as Cruise's main antagonist.
Event repeat