Tegucigalpa – On Monday, a modern bio-infectious solid waste treatment system was inaugurated at the teaching hospital's facilities, which will enable proper management of hospital waste.
– The work costs more than 9 million lempiras and is funded by the Global Environment Facility (GEF).
The teaching hospital is the largest and most important medical center in the country and currently generates 2,000 kilograms (more than 4,400 pounds) of special biological infectious waste (SBI) per day. These residues, if not discarded promptly, can introduce disease to the people who handle them and the environment.
The new treatment system is being implemented through the Secretariat of Natural Resources and Environment (SERNA) under the directives of President Xiomara Castro, with the support of the Ministry of Health and the authorities of teaching hospitals, and with support from the United Nations Development Program Support Program (UNDP), funded by the Global Environment Facility (GEF).
In Honduras, an estimated 80% of RBE is incorrectly sorted and segregated, and there are limited qualified providers responsible for waste collection, treatment and final disposal. Faced with this challenge, this new modern system will provide substantial improvements in health and environmental protection.
"Thanks to the multi-million dollar investment in hospital waste decontamination equipment on behalf of SERNA and the government of President Xiomara Castro, we have launched a state-of-the-art technological system to handle bioinfectious solid waste and ensure that those seeking treatment are people with healthier conditions. At the country's main hospital. We are proud of this public investment that benefits the people," commented Serna Minister Lucky Medina.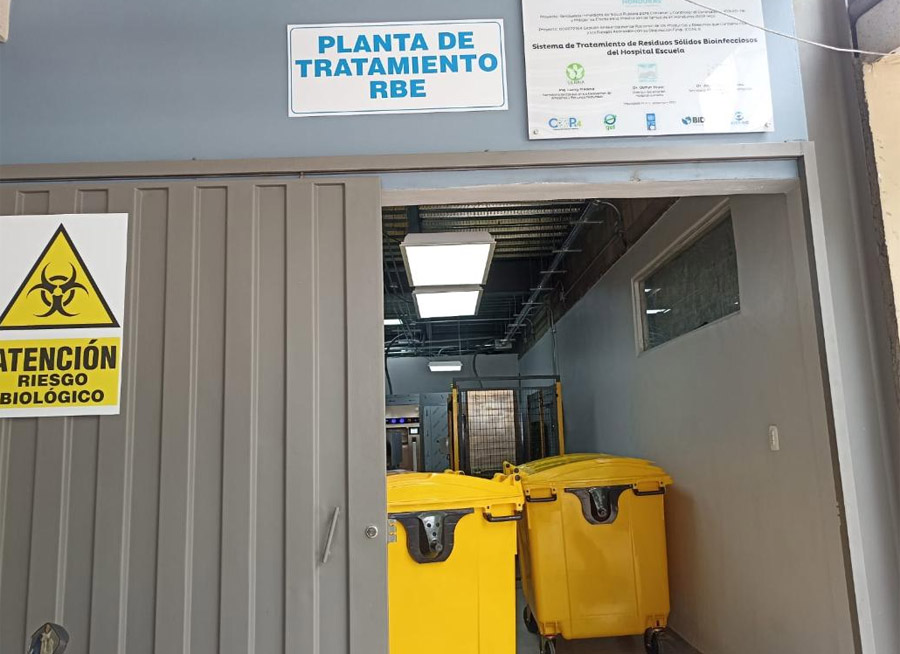 Brings multiple benefits to the entire community
The treatment system located at the teaching hospital will not only provide social and environmental benefits in terms of reducing the health risks posed by the waste to medical staff and collaborators, but will also prevent health risks to key personnel in the office of the mayor of the capital. They process waste for final disposal.
Also, as an important added value, it will save hospitals significant amounts of money as the additional costs of managing and disposing of infectious biological waste will no longer be paid.
It is expected that by 2024, 500 tons of infectious biological waste will be managed, or 1,400 tons per day. Helps reduce the pollution load of infectious biological waste generated in the capital city by up to 38%.
"We are very pleased that the country's largest medical center has a state-of-the-art treatment plant that will help reduce adverse impacts on the environment through better waste management and better biosecurity processes. At the United Nations Development Program , we remain committed to promoting action that promotes sustainable development in cities and communities," said Richard Barathe, United Nations Development Program Representative in Honduras.
Equipment for the hospital waste treatment system includes scales for weighing waste, metal detectors, two autoclaves for sterilizing waste, water treatment equipment, grinders, compactors, electrical connections and transformers, and Distribution of electricity to factory operations.
In addition, 100 plastic containers were delivered to facilitate the segregation of bioinfectious waste, 200 small containers for sharps waste, 4 units for internal transport of bioinfectious waste and 32,000 for autoclaves red bag.
This work was also made possible with contributions from another initiative led by the Ministry of Health and funded by the Inter-American Development Bank (IDB), which dismantled and constructed a new temporary solid waste depository and The pharmaceuticals in the attached warehouse are regulated according to the design for the correct operation of the treatment plant.
As far as the director of the teaching hospital is concerned, Osmin TovarWe thank the authorities of SERNA, SESAL and UNDP for their valuable support as this waste management system will protect the health of health personnel and the population at large.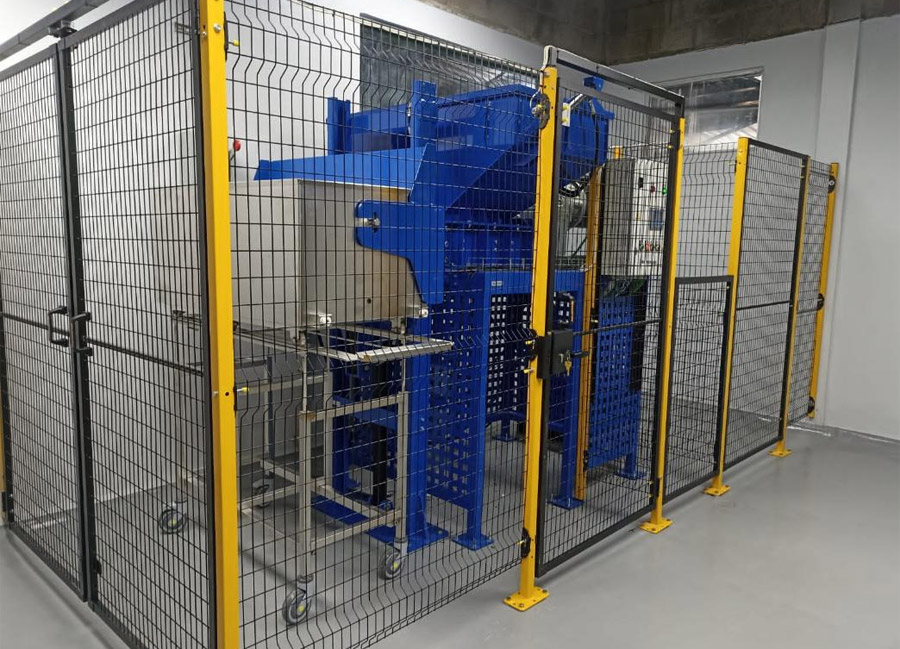 What is Special Biological Infectious Waste (SBI)?
These are wastes generated during healthcare activities conducted in hospitals, clinics, laboratories and other settings. When the microorganisms contained in these wastes enter the body through respiratory, digestive or skin routes, they can cause health hazards.
A large proportion of waste is generated in health services, especially in infectious disease care units (emergency departments, clinical laboratories, blood banks, maternity wards, operating theatres, mortuaries, radiology departments) due to their infectious, reactive, Radioactive and flammable and extremely dangerous. Characteristics; therefore, its handling must be carried out quickly and safely.
According to the World Health Organization (WHO), hospital waste can be the causative agent of viral diseases such as hepatitis B or hepatitis C; thus posing risks to health workers and those who handle waste inside and outside the facility where it is generated. According to research, the average level of general waste (free of polluting elements) is 85%, while the RBE within healthcare facilities is 15%. JS