Showbiz
"Music exceeds human passions"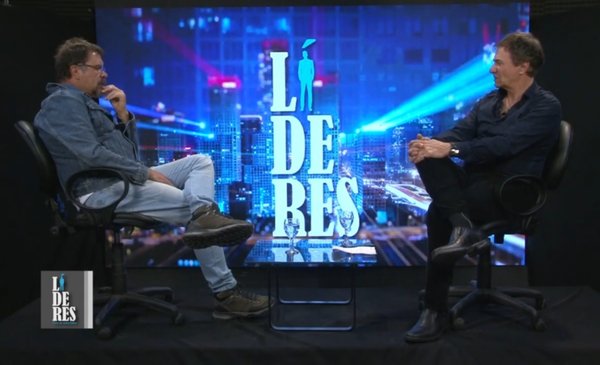 By Walter Gullaci wgullaci@lanueva.com
A member of the Provincial Symphony Orchestra for more than 30 years, the music flows in each of his words. Senses. With an enveloping tone. Like when he caresses his cello in this string quartet, Carpe Diem, of which he is one of its managers.
Today, in front of countless musical appointments, a new commitment appears. That of taking his compositions to remote places. Not necessarily connoisseurs of Vivaldi or Piazzolla. But they do need to open up to such cultural expression.
Musician of soul, he is still wrapped in that magic that arises from his talent.
You just have to get carried away by its sounds …
1. "Music exceeds human passions. It's what makes us play with people we don't know as much or with whom we have a special connection ".
2. "In the 90s, many people from Eastern Europe began to come to join our orchestra. Today we have an Albanian, but also a Venezuelan, Joel Mujica, both excellent musicians ".
3. "Our message happens because you are internally modified by something that perhaps you never heard or have to understand much."
4. "Music generates all kinds of moods in me. It has brought tears to my eyes, it has made me energetic … It is the meaning of music. It goes beyond words ".
5. "Getting rid of the ego is essential to be able to transform yourself into an entity that transmits music. It is the first stage that one learns so as not to feel above the music. I admit that I did it over the years. "
6. "When I was a boy, in my house there was a guitar and a bandoneon. I leaned for the first one. The bandoneon seemed very difficult to play. Over time, I had a choir teacher, Giuliana Blasoni, a very cultured person, who changed my orientation. When choosing an instrument to play, I liked being a double bass player. I thought I could do tango, jazz, bosanova, rock, classical music. Giuliana told me that a Brazilian cello teacher was coming and there had to be at least five students to open the chair. So he lent me his so I could be. And the truth is, I was passionate about the cello. It seems to speak to you. And sometimes it makes you have a bad time … No matter how much you enjoy playing it, sometimes you walk along a ledge ".
7. "Addressing the music of different authors oxygenates my spirit."
8. "In the Symphony Orchestra we coexist more than 70 people. With some there is more closeness than with others. But we are all behind the same goal ".
9. "Why Carpe Diem? In Latin it means 'live the moment', which seemed to me to be in line with reality and what this string quartet wants to express ".
10. "I had the opportunity to study in Germany, Slovakia and also walk around Vienna a lot. All very pleasant experiences ".
11. "As Alberto Spinetta once said, we musicians are a decorative art. You can do without a painting, but when you go through a window you stop to see it. It means that if you can have access to it, you will have it. The same thing happens with music ".
12. "I always assumed that he had been adopted, although he never wanted to know for sure. Until when I was 48 years old, with my mother very ill, certain circumstances arose and through other close people I asked the question I had to ask. I found out about this situation and began a search that led to meeting my father, probably because of that need we have to know our origin, where we come from ".
13. "I tell my youngest son (he is the father of two boys in their twenties) that he should not be influenced by the decisions of others. That he sustains his internal ideals without harming those around him ".
14. "I was born in Tiro Federal and I am going to take those colors to the grave. I was never a fanatic, but I am from there ".
You can also propose a leader to interview in our next episodes. I wrote an email to contents@lanueva.com with the subject LEADERS or use the hashtag #UnLeaderInBahíaEs on social media next to the candidate's name.