Business
Musk presented Mechazilla, the tower that will "catch" spaceships in mid-flight | It will avoid its impact on the ground or in the sea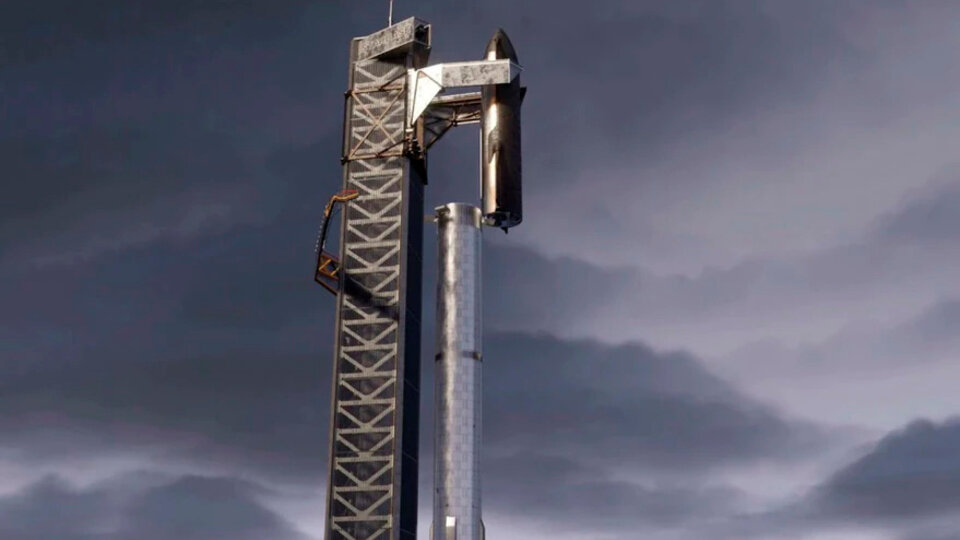 businessman and tycoon Elon Musk unveiled one of the most ambitious space projects of his company SpaceX: Mechazilla. Is about a robotic tower that will have the mission of using its mechanical arms to "catch" ships come back from space flight.
The CEO of SpaceX shared a video on Twitter in which the structure is seen from the air, at its base in Boca Chica, Texas. The clip is brief but it allows us to appreciate the brand new robotic mechanism that will play a transcendental role for streamline the procedure for consecutive takeoffs of the emblematic ship of the Starship company into space.
"Starship launch and capture tower," Musk wrote alongside the images. Months ago when the project was presented, the businessman had explained that "the ships will also be caught by Mechazilla. As with the rockets, they will not have landing legs. That will only be necessary for landing on the Moon and Mars while not there is a local infrastructure there".
Until now, SpaceX rockets and ships landed on platforms located in the sea or directly splashed down. The objective of Mechazilla (a suggestive combination of "mechanical" and "Godzilla") is to catch the ship and its Starship rocket when they return to Earth, thus avoiding the impact on the ground or in the sea..
In the initial plans of the company it was stipulated that the first release that would have the help of Mechazilla would be in January or February 2022. However, due to the requirements of the Federal Aviation Administration (FAA), its implementation will be delayed until at least March.
By then, SpaceX is scheduled for its first launch of the year.