Showbiz
New songs by Fito Páez, Christina Aguilera and a cover by Evelina Sanzo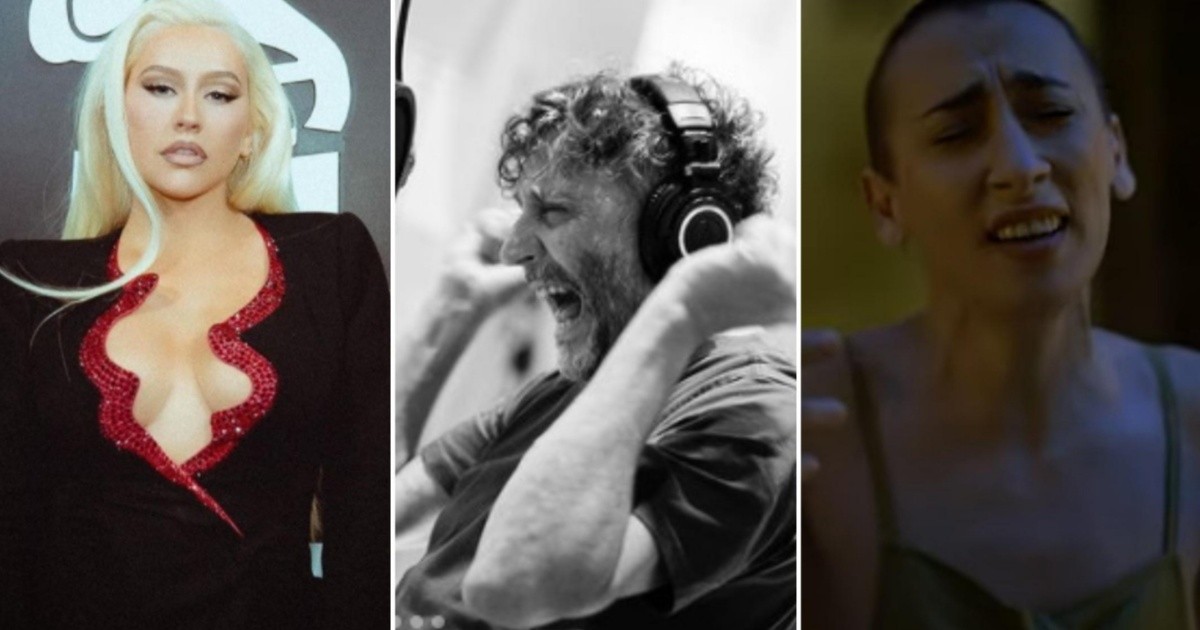 The singer-songwriter Fito Paez, which received the Award of Excellence in the last Latin Grammy, presented in the last hours The wild years, his new album and the first of a trilogy that will be followed by an instrumental album recorded with the Czech National Symphony Orchestra (for mid-February 2022) and a plate of unpublished songs recorded by the Rosario musician alone, with his piano.
The wild years includes new songs by Fito, recorded at Igloo Music studios (Burbank, California), EastWest Studios (Hollywood, California) and El Mostro de la Laguna (Lobos, Province of Buenos Aires) and produced by Páez himself, Diego Olivero and Gustavo Borner.
"It is an album that I composed almost entirely during the pandemic. In that strange and so delirious period of the life of everyone around the world. In other words, he has the pulse and the breath of those moments ", said Fito about his brand new launch.
The first video on the album is "The best of our lives."
On The wild years Páez, Diego Olivero, Guillermo Vadalá, Juani Aguero, Abraham Laboriel Jr., Michael Landau, Juan Absatz, Carlos Vandera and Luis Conte play; and Fabiana Cantilo and Elvis Costello participate.
The musician will play in Rosario on December 11.
Singer Christina Aguilera –Which was presented at the last Latin Grammy gala– released a powerful ballad in Spanish called "We are nothing."
The song written by Aguilera, Mario Domm, Sharlene Taule, and Federico Vindver "talks about the importance of inner strength, taking risks and empowerment."
Produced by Rafa Arcaute and Federico Vindver, and co-produced by Afo Verde, the track is accompanied by a music video filmed in Los Angeles and directed by Alexandre Moore.
The singer-songwriter Rosario Evelina Sanzo shared last Monday, within the framework of the celebration of International Music Day, a version of the song "Oro santo".
The vocalist recorded the song a cappella in the crypt of the National Flag Monument.
"When I was little, with the school they took us to see the Monument to the Flag. When we arrived at the crypt of Belgrano, the person who was guiding the tour made us stop right in the middle so that we could hear our voices from there. I was flashed. From that day on, every time I went, I recreated the scene ", Evelina Sanzo details on her Instagram about the recording, which has the artist in the direction.