Convenience, excellent efficacy, long-lasting prevention of endemic pneumonia.
Mycoplasma hyopneumoniae
Mycoplasma hyopneumoniae is the main causative agent of enzootic pneumonia, a chronic bronchopneumonia associated with reduced weight gain, increased mortality, and economic loss associated with increased costs from increased drug use. In addition, this pathogen colonizes the cilia in the upper respiratory tract, leading to cilia stagnation, which allows secondary pathogens to infect animals and exacerbate clinical symptoms (Fig. 1).
figure 1. Schematic illustration of M. hyopneumoniae colonization of the respiratory tract, causing ciliary arrest and secondary pathogen colonization.
One of the main macroscopic lesions associated with M. hyopneumoniae at slaughter was an area of ​​lung consolidation in the ventral cranial region, mainly the apical and cardiac lobes (Fig. 2). Although these lesions do not lead to cadaver seizure, they are often associated with lesions caused by secondary pathogens, such as pleurisy (Fig. 3).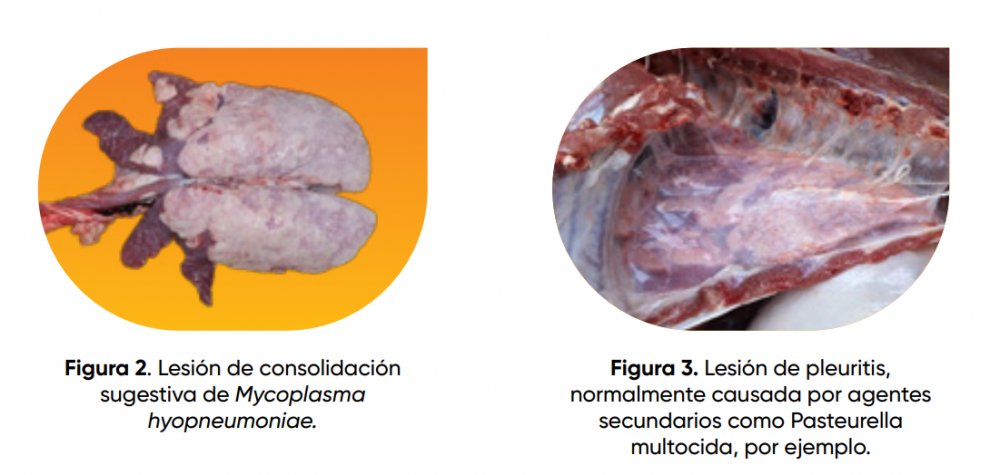 Injury incidence
The lungs can be assessed to determine the prevalence of pneumonia and the extent of affected lung areas, which can be used to calculate the Pneumonia Index (PPI). In the slaughterhouse, by monitoring the slaughter process, sorting can be carried out quickly and in a standardized manner. Lung lesions in slaughterhouses are currently receiving attention due to their high incidence. In a survey conducted by Ourofino (Fig. 4), the average prevalence was 79.69%, which means that 80 out of every 100 lungs had lesions. In addition, another notable point was the mean percentage of lung consolidation (9.71%; Figure 5). It is understood that the area of ​​lung consolidation is more than 15%, and the average economic loss per animal is 48,000 US dollars, that is to say, it is directly related to the increase in productivity and economic loss. These data indicate that there are significant respiratory challenges in today's pig production, mainly related to the large increase in the percentage (%) of pleurisy (Figure 5).
*Ferraz MES, HMS Almeida, GY Storino, etc. Lung consolidation caused by Mycoplasma hyopneumoniae negatively affects performance and economic income in finishing pigs. Preventive Vet 182, 105091, 2020.
Pneumonia Prevalence and Incidence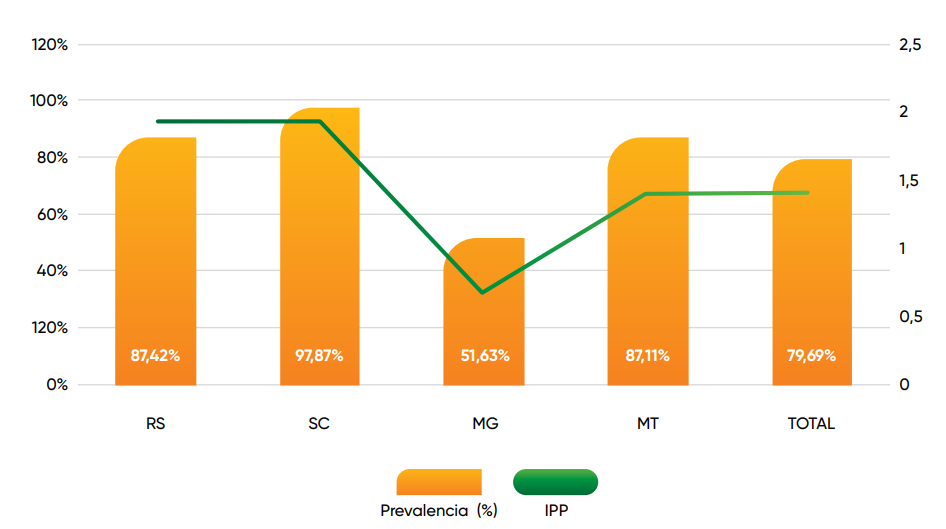 Figure 4. Prevalence and PPI data collected during slaughter tracking in different Brazilian states from 2017 to 2022.
Areas of pulmonary consolidation and pulmonary pleurisy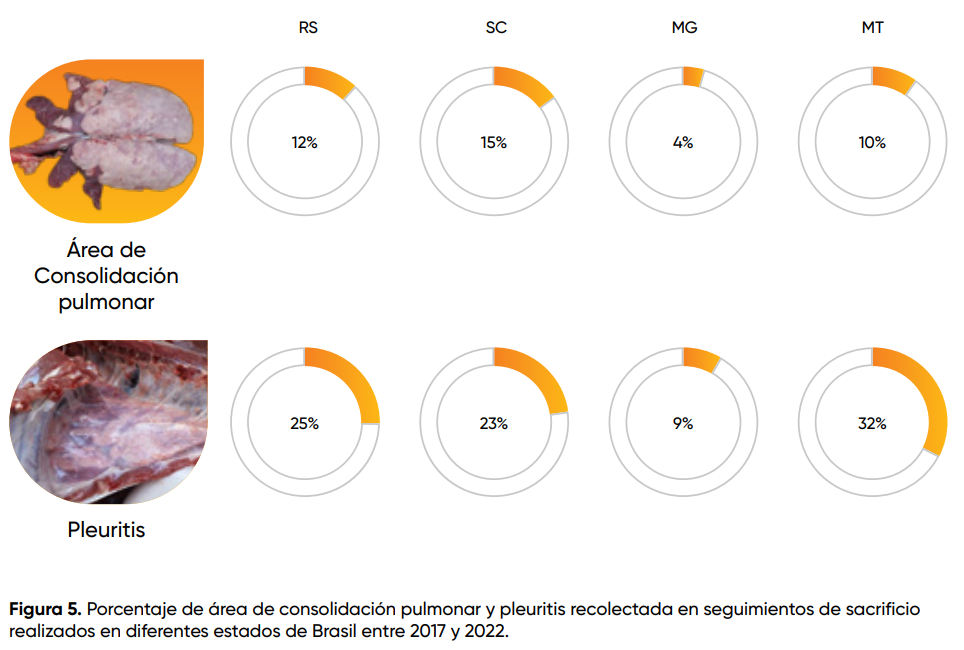 Safe Water Mycoplasma
It is for this reason that Ourofino Animal Health has launched a new vaccine against Mycoplasma hyopneumoniae. Mycoplasma Safesui is a new generation vaccine for the prevention and control of enzootic pneumonia, offering comfort, superior efficacy and long-lasting protection due to the single-dose regimen, use of newer antigens, expression of greater virulence factors and the ability to induce cellular and Adjuvants for mucosal immunization.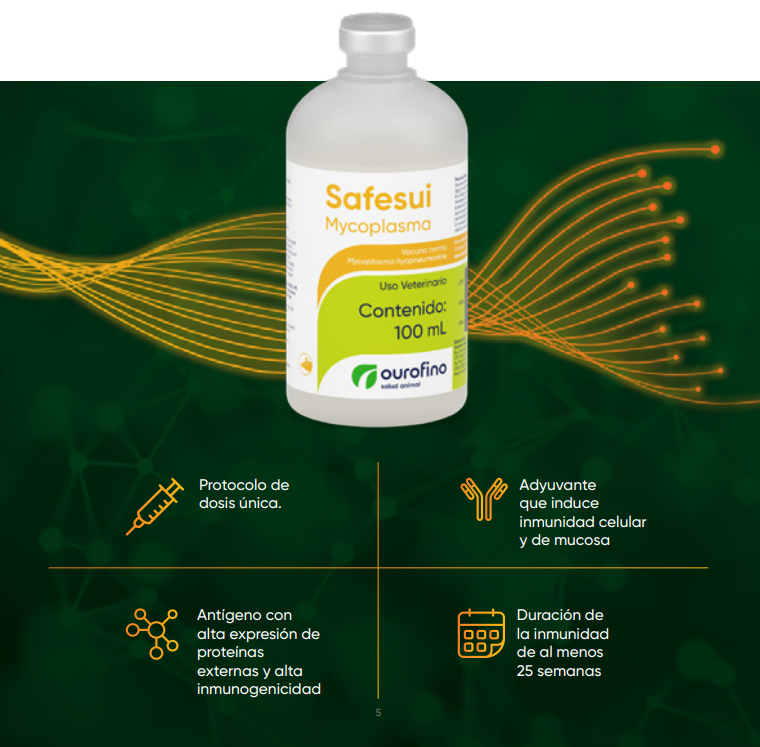 Table 1. Main vaccines authorized on the market, where Mycoplasma Safesui is the latest strain, and antigens were obtained from field clinical cases.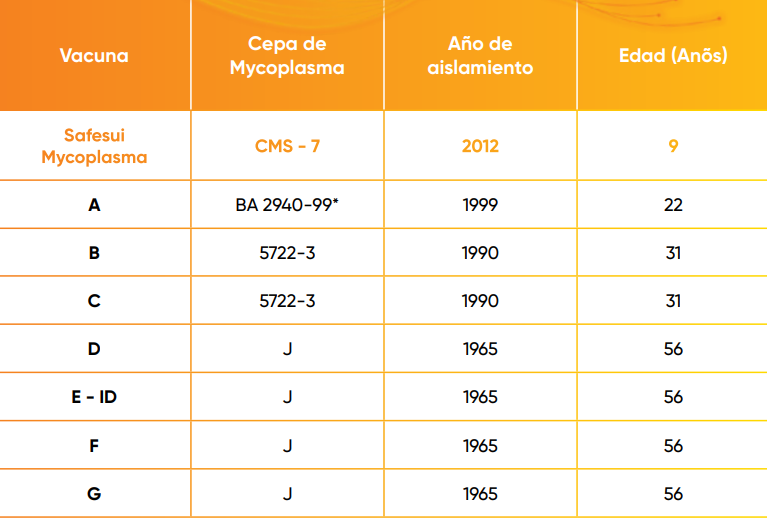 Source: Adapted from Moreno, 2019.
In addition to this property, the antigen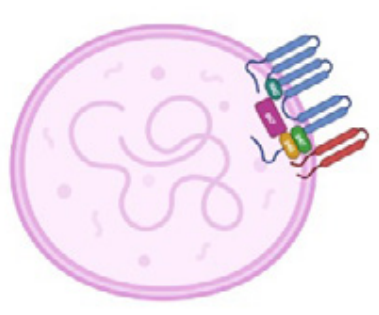 CMS-7 is highly pathogenic and consists of a large and diverse set of surface proteins (adhesins) that provide excellent protection.
Safmune
It is an exclusive adjuvant developed by Ourofino Animal Health and consists of an oil-in-water emulsion that allows the oily part to be protected by a layer of micelles (Figure 6).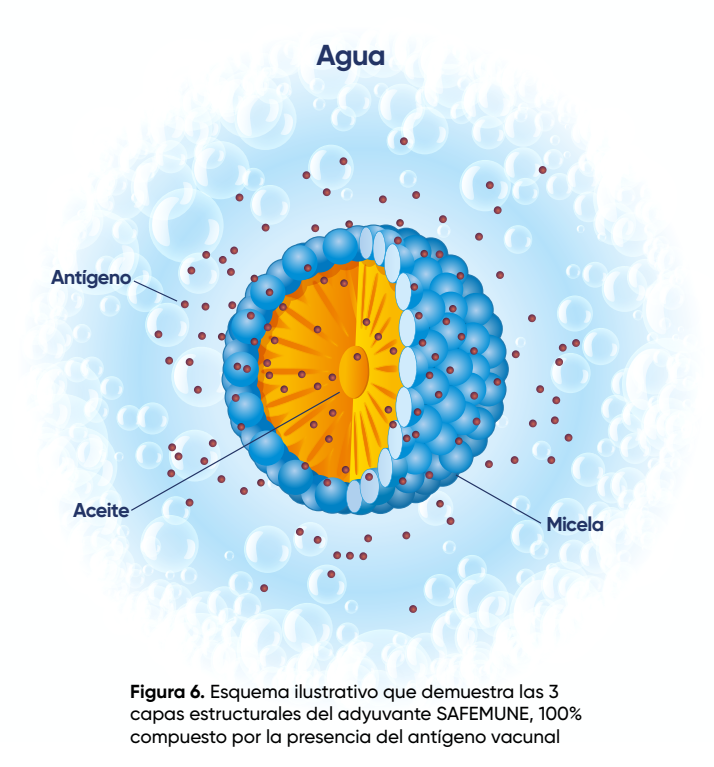 This composition allows the adjuvant to act in stages, thereby continuously stimulating the immune system (Figure 7):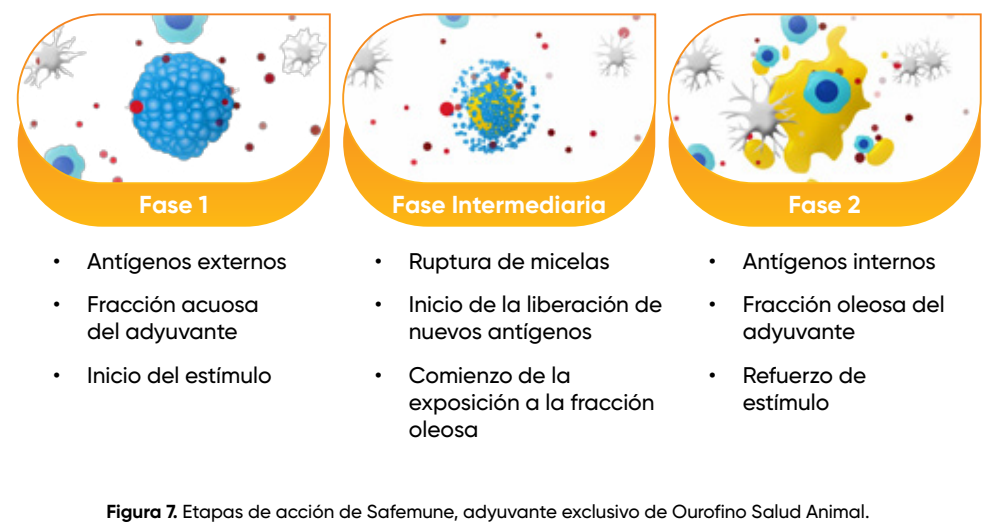 Safemune guarantees that Safesui Mycoplasma has very important benefits: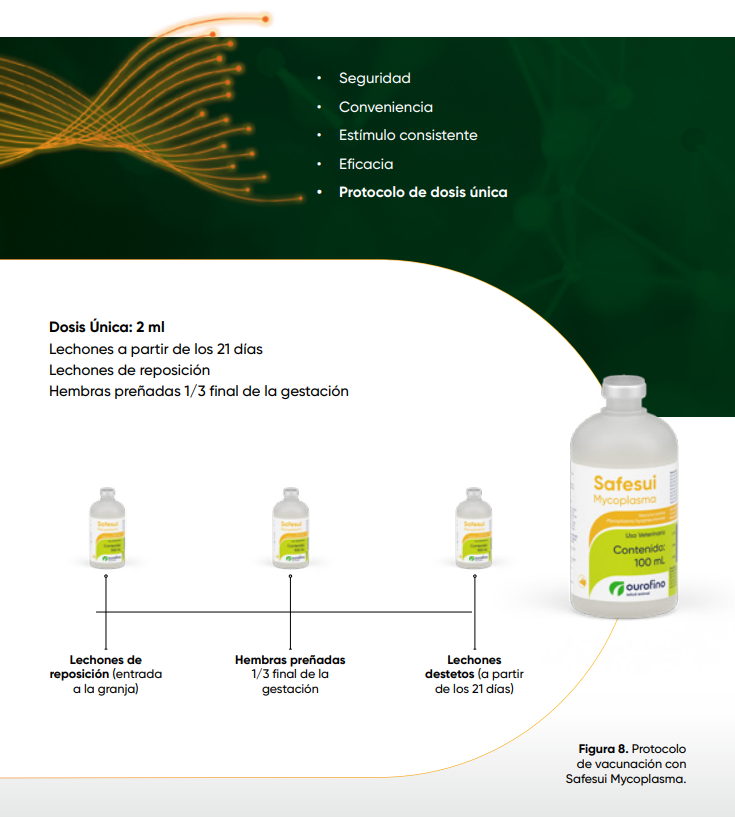 immunological features
One of the biggest differentiators of M. hyopneumoniae is its ability to control/mitigate the infection process of M. hyopneumoniae through various immune mechanisms (Fig. 9).