Nicole Kidman is back in the spotlight in Ferragamo at a photocall to launch Paramount+'s new series, The Lioness.
Nicole Kidman chose the image of Ferragamo to participate in the photocall of the series "Lioness" in London. This is Taylor Sheridan's last series. arriving July 23 at Paramount +. Kidman, in addition to playing a key role in the series, will also produce with his company Blossom Films. The series follows a CIA agent played by Zoe Saldana who works for a program known as "The Lioness" run by Caitlin Meade (Nicole Kidman) and Donald Westfield (Michael Kelly).
Saldana's character recruits Marine Raider Cruz (Lysl De Oliver) in an attempt to stop an imminent terrorist attack. The series is based on a real US military program and also features Morgan Freeman in a key role. It was produced by MTV Entertainment Studios and 101 Studios.
Nicole Kidman at Ferragamo Resort 2024
Therefore, Kidman was present at the "Lioness" photocall, held on Tuesday, July 11, in London, dedicated to the launch of the new series. The actress wore a Ferragamo look, a sand-coloured structured wool single-breasted jacket paired with tailored tailored trousers.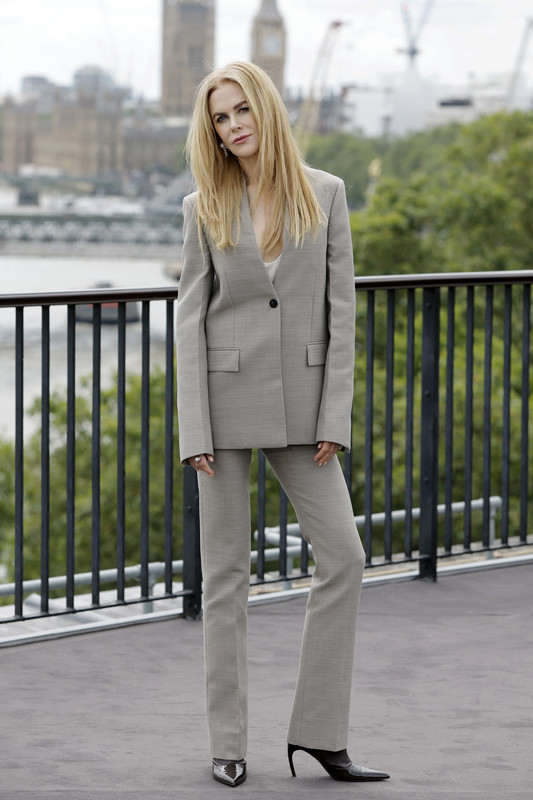 Infused with modern sophistication, Maximilian Davies brings a new femininity to the thoughtful simplicity at the heart of the brand, as seen in this Ferragamo Resort 2024 dress. The result? The suit elongates the profile with the relaxed fit of a collarless single-breasted blazer that falls over fitted trousers. They complete Nicole's look. brown nappa and patent leather ankle boots Florentine fashion house.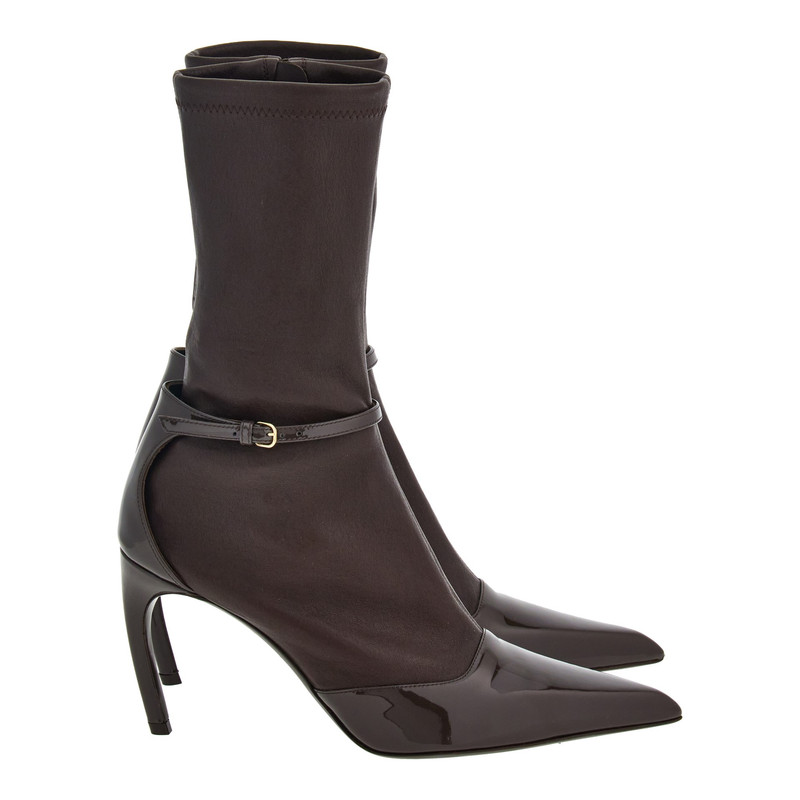 Super fresh and on-trend men's suit, perfect for Kidman's undercover role. Who in the trailer asks: "Do you want to play beyond the line?". Will definitely put it on my wish list!