World
Ómicron before Delta: WHO stressed that it is transmitted faster but is "less serious"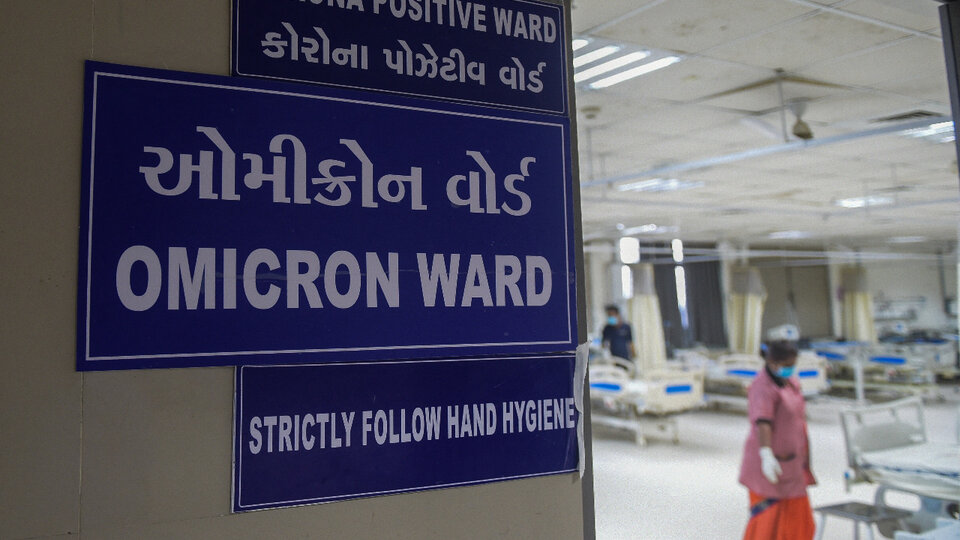 The World Health Organization gave an announcement that could be interpreted as the first good news since the rise of the Omicron variant in South Africa. WHO chief Tedros Adhanom Ghebreyesus stated that the mutations present in the new variant appear to have a higher rate of reinfection, but cause less severe symptoms than the Delta variant.
"Preliminary data from South Africa suggest an increased risk of re-infection with Omicron, but more data is needed to draw stronger conclusions. There are also indications that suggest that omicron causes less serious symptoms than Delta, "explained the head of the WHO when presenting a report that confirmed that this new variant has already been detected in at least 57 countries.
According to the agency, in South Africa the cases doubled in a week (111 percent more), while in other areas the increase is more than alarming: in Eswatini they rose 1,990 percent, in Zimbabwe 1,361, in Mozambique 1,207, in Namibia 681 and in Lesotho 219 percent.
However, the WHO acknowledges in the weekly epidemiological report, the 212 confirmed cases in 18 European Union (EU) countries were in people with mild or even asymptomatic symptoms.
"We must act now"
As yet "we have to understand well if the omicron variant can replace the delta (still dominant)", explained Tedros Adhanom Ghebreyesus, "We ask all countries to increase surveillance, testing and genomic sequencing".
"Each government, each individual, must use all the tools that we have, and the States must review their national plans in accordance with the current situation," said the official, who insisted that vaccination of populations in greater numbers should be accelerated. risk. "If countries wait for their hospitals to start filling up, it will be too late, we must act now"he insisted.
He also asked that epidemiological information be shared with the international community for better monitoring of the omicron variant, and demanded that governments "lift the discriminatory travel bans" such as those that were issued at the end of November against countries in southern Africa.
The omicron variant "could have a great impact on the course of the pandemic," but it is too early to draw definitive conclusions on its effects on covid-19 vaccines, treatments, transmissibility and other factors, the official finished.