Health
Ómicron: I have covid, how to treat from home and what medicines to take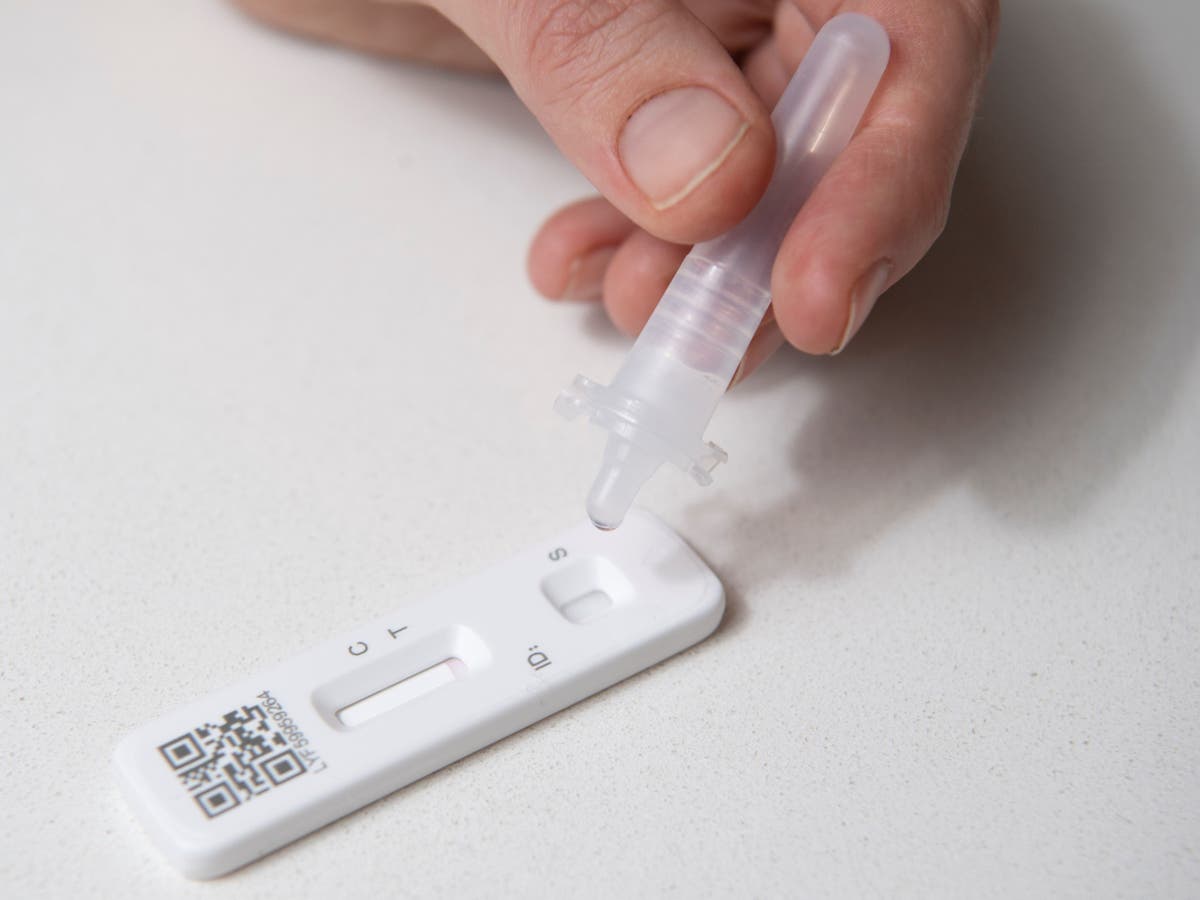 Since the COVID-19 pandemic began, more than 285 million infections and about 5.5 million deaths have been recorded, according to the most recent figures from Johns Hopkins University. Likewise, more than 9,000 million vaccines from different laboratories have been applied to counteract the effects of the virus and, even, avoid hospitalization of patients.
According to medical experts, some people who do contract the virus will require hospital care, but thanks to inoculations, most can be cared for safely at home if correct protocol is followed. Here are some helpful tips to help you recover faster during the pandemic.
Know the symptoms
The variety of symptoms that Covid-19 patients experience is quite wide. The most common are headache, fever, cough, sore throat, shortness of breath, nausea, diarrhea, muscle aches, chronic fatigue, and even alteration or loss of taste and smell. However, patients with some comorbidity such as diabetes, cancer, hypertension, among others, may experience other symptoms that, probably, would further compromise their immune system. According to doctors, patients improve during the first week of diagnosis; although some others worsen in the second week, so they should stay alert and make a detailed blog about the conditions.
Some doctors have recommended the use of acetaminophen (Tylenol), naproxen (Aleve), or ibuprofen (Advil) to lower fever or reduce headaches; for chest pain, they have suggested decongestant balms (Vicks VapoRub); and for throat irritation, they recommended teas like Theraflu. It should be mentioned that ivermectin is not a drug approved by the FDA (US Food and Drug Administration) and it is not effective in the treatment of covid-19; Unlike hydroxychloroquine and chloroquine, drugs to combat malaria, which were approved as an emergency alternative to treat COVID-19, so far with uncertain results.
Keep in touch with a doctor
One of the recommendations of the WHO (World Health Organization) is to contact a doctor, when patients detect some of the aforementioned symptoms. It is important that older adults, people living with disabilities and patients who have an additional condition such as obesity, cancer, hypertension, chronic lung disease or some cardiovascular disease, tell the health personnel their medical history to address specific causes, in case of that covid-19 further complicates your health. If possible, keep your doctor's phone number handy for you and your family or friends.
Get tested
Information is power. To know if you have coronavirus, it is necessary to perform a PCR ('polymerase chain reaction') or nucleic acid amplification test ('nucleic acid amplification test' or NAAT). This in order to detect SARS-CoV-2, the virus that causes covid-19. The ideal time to perform a test is when you present any symptoms, that is, between the fourth or fifth day after a possible exposure to the virus. It is worth mentioning that antibody tests will help you know if you had COVID-19 in the past, so they are not recommended for diagnosis for a person with recent symptoms. Some medical laboratories have the option of carrying out a PCR or NAAT test from the comfort of your home and there are even covid-19 test kits that are for sale at the pharmacy of your choice.
Sleep and drink plenty of fluids
If you have been diagnosed with covid-19, one of the most important medical recommendations is rest. According to experts, while people sleep, growth hormone and melatonin are produced, the latter having the function of cell regeneration. Doctors say that drinking fluids is also very important during the condition, since many of the patients who are hospitalized, come to medical centers because of significant dehydration. Nutritionists suggest that broth soups, teas, and natural fruit juices contribute to significant physical improvement.
Monitor your vital signs
In order to know the progress of the disease, it is necessary to monitor your vital signs, such as body temperature and oxygenation. According to doctors, normal body temperature is between 97 and 98.6ºF, that is, between 36 and 37.5ºC; and in terms of oxygenation of the blood, it should be between 92 and 98 percent. It should be mentioned that, if the levels recorded are below this metric, the ideal is to immediately consult your doctor. According to some protocols of medical action, it is also necessary to keep a log with the monitoring of vital signs, recording in the morning, afternoon and at night the two items mentioned above, as well as a list of the symptoms that are aroused throughout the day.
Other important care
If there are other people in the place where you live while you are infected with covid-19, it is necessary to implement other sanitary measures, among them, mandatory use of face masks and frequent hand washing; constantly sanitize the house with disinfectants that have a high degree of alcohol; separate the patient's dirty clothes from those of the rest of the household; select the plates, glasses and cutlery in which the patient will eat and, even, wash them separately; avoid contact with bodily fluids of the sick person; avoid unnecessary visits and exits from home; and, of course, keeping the person with covid-19 isolated in a room that has good light and can be constantly ventilated.
The CDC (Centers for Disease Control and Prevention) assures that a person can live with a patient who had covid-19 when at least 10 days have passed since the symptoms began; at least 24 hours have passed since the patient had a fever or stopped taking medications to reduce it; and when other symptoms have improved, such as loss of taste and smell, and even dizziness, nausea, or a sense of disorientation.
It is also necessary to carry out a covid-19 test, in order to have a negative result and, even knowing that the virus is no longer in the body, the patient must continue to monitor their symptoms for at least 15 more days. Doctors also recommend that, after the period of immunity, the person who contracted COVID-19 receives one of the vaccines authorized by the WHO.