World
"Ómicron will infect everyone", the harsh warning of Fauci, Biden adviser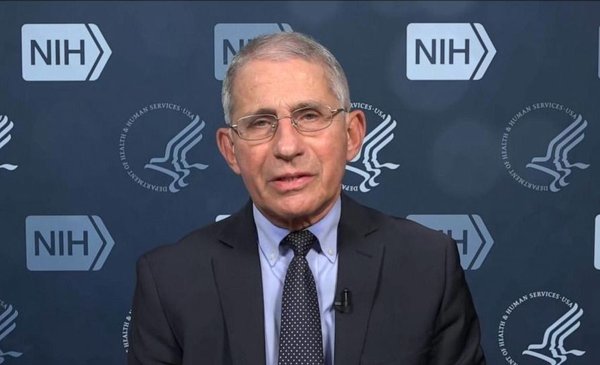 As warned by Anthony Fauci, adviser to Joe Biden in handling the pandemic in the US, the Omicron strain "will eventually infect everyone." The infectious disease specialist spoke of the epidemiological situation in that country, where the coronavirus breaks records of infections and hospitalizations due to this strain, which is more contagious.
As he told Stephen Morrison, senior vice president of the Center for Strategic and International Studies, "Omicron, with its extraordinary and unprecedented degree of transmissibility efficiency, will eventually infect everyone." He added: "Those who have been vaccinated and boosted will be exposed to the variants. Some, maybe a lot of them, will get infected but very likely, with a few exceptions, they will do reasonably well in the sense of not ending up hospitalized and dead." But he stressed that those who are not vaccinated "are going to get the worst of this."
Fauci also explained that the United States could be on the threshold of a transition period after which it might be possible to live with Covid. In this context, the coronavirus currently overwhelms the United States health care system, already affected by the delta variant and by massive staff resignations. Despite this, Omicron causes serious cases at a lower rate than Delta, and is reaching more people due to its extremely infectious nature.
It should be noted that in that country the cases of Covid-19 skyrocketed, driven by the Omicron variant and hospitalizations reached an all-time high of 145,982, surpassing a previous record of about 142,000 in January last year. While it is the region with the most deaths in the world, with more than 840,000 deaths in total.