Health
Pablo Javkin after the announcement of his health problem: "I am in a whirlwind of emotions"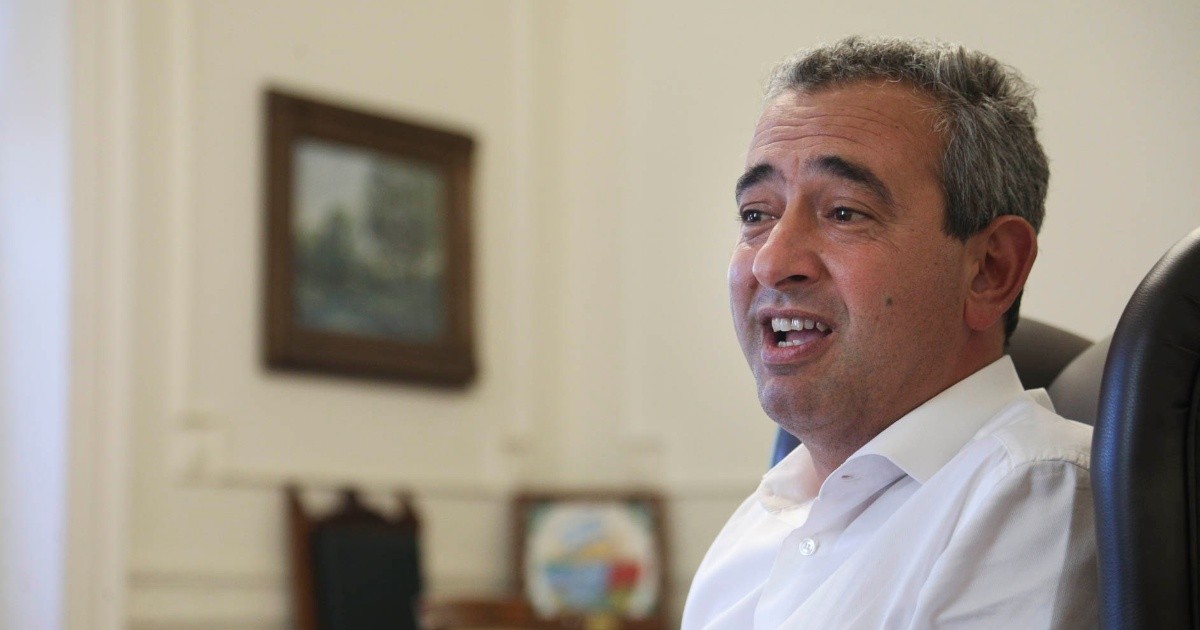 Mayor Pablo Javkin is going through a difficult time in his life, but also one of great optimism and gratitude. This Monday he confirmed through a video uploaded to social networks, that he suffers from a prostate disease that will require treatment to cure it. The day after he spoke with Radio 2 and expressed the feelings that invade him. He also anticipated that he will do the entire medical procedure in Rosario, "with doctors from here." "I am in a whirlwind of emotions regarding the messages of support I receive", he described.
In dialogue with the program Daily, Javkin explained: "I have a family history, I turned 50 years old and I do the controls. Through these controls a pathology emerged in the prostate, the doctors have already determined the treatment, which will not prevent me from continuing with my tasks ".
Then he based his decision to make it public: "Of course you have a private life, a family, but Due to the position that I have to carry out at this time, I consider that Rosario and Rosario had to be aware of what I am going to face ", He said.
The mayor did not walk around and affirmed that the pathology he suffers from is "a tumor in the prostate, very common in men." And he detailed the background he has: "My grandfather had, my father had, that is why he always recommends the check-ups."
Javkin confided: "I do not have any symptoms, no sign that I could have this pathology, everything came from the blood test."
"I had some pretty rough parties because he grabbed me throughout the control stage. Obviously that They are distressing situations, but I have already gone through some similar ones and with the affection of the family and the friends, he is getting along ", he expressed. For example, in 2005 the current mayor suffered a serious car accident in Patagonia, which put his life at risk.
"I am very grateful"
The mayor of Rosario thanked each of the messages of support he received after communicating the news of his health problem: "I take this opportunity to thank all the messages; I feel a lot of gratitude. We have been living two very rough years, I believe that we are leaving and if we organize ourselves we will be able to rebuild everything that we have lost ", he commented.
Then he highlighted that "People who think very differently from me have sent me messages, hopefully we can sustain this for other issues."
Javkin pointed out that this health problem "is to fight it one more time and these things also teach you." And later he recognized that he needs to lower a change: "I like to walk down the street, I am quite obsessive, it gives me a lot of anger when there is a need that cannot be met. I will have to order my life a bit, delegate more work to teams. Everything leaves you a lesson ".
And he admitted: "I will also have to give more ball to physical exercise, to food."
"I have spoken with many people who have suffered from this pathology. There are months of a lot of treatment, but the prognosis is good ", he assured. And he anticipated: "I'm going to be treated in Rosario, I'm also going to do radiotherapy here, I trust the doctors here a lot."
"I am in a whirlwind of emotions regarding the messages of support I receive. People from all walks of life and it has also had a great national impact ", concluded the mayor.