Sports
Pablo Mouche is the tenth reinforcement of Barracas Central | The former Boca striker, San Lorenzo and even the Argentine National Team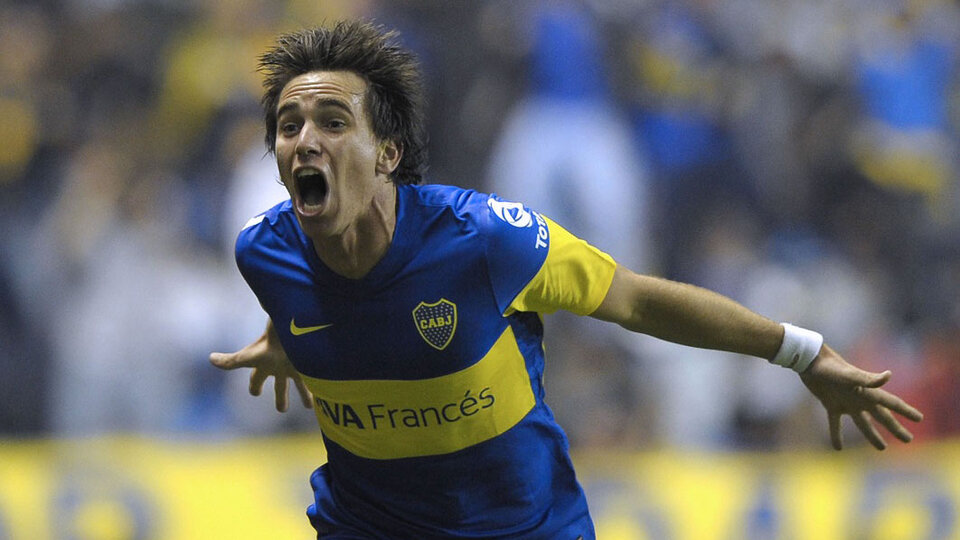 Forward Pablo Mouche, former Boca and San Lorenzo, became the tenth reinforcement of Barracas Central that is preparing for its debut in the Professional Football League and is the team that has added the most incorporations so far.
The 34-year-old experienced attacker returns to Argentine soccer after three years abroad, first for Chile (Colo Colo) and then for Uruguay (South America).
Mouche, briefly passing through San Lorenzo in his last stage in the country, joins the team led by Rodolfo De Paoli, who already has ten reinforcements to face the League Cup.
The attacker, born in the Buenos Aires city of San Martín, emerged in the lower divisions of Estudiantes de Buenos Aires, where he made his debut in Primera, before moving to Boca (139 games and 18 goals), where he remained between 2006 and 2012 with a loan. to Arsenal (4 games and one goal) in the middle.
In 2012, Boca sold him to the Turkish Kayserispor (62 games, 13 goals), which two years later did the same by transferring him to the Brazilian Palmeiras (22 games, two goals).
He was never able to settle at the São Paulo club and was a bargaining chip for several loans: in 2016 he went through Lanús (15 games, one goal) and the Serbian Red Star (14 games); in 2017 by Olimpia of Paraguay (4 games) and Banfield (27 games, 5 goals); and in 2018 for San Lorenzo (20 games, one goal). On his return from the Cyclone, Palmeiras released him and Mouche signed with Colo Colo (51 games, 7 goals), where he remained until early 2021 before leaving for Uruguayan soccer (28 games, three goals).
Regarding the National Team, Mouche was part of the cycles of Alejandro Sabella and Sergio Batista in their local versions, adding 5 friendly matches and even two goals in a 4 to 1 victory over Venezuela in 2011.
Thus, the goalkeeper Rodrigo Saracho (Quilmes), the defenders Brian Calderara (Atlético de Rafaela), Juan Ignacio Díaz (Agropecuario), Tomás Lecanda (River) and Nicolás Ferreyra (Rosario Central), the midfielders Facundo Mater (Argentinos) and Jonatan Blanco (All Boys) and forwards Facundo Castro (Deportes Temuco, from Chile) and Neri Bandiera (Patronato de Paraná).
In the next few hours the eleventh reinforcement would arrive: Colombian defender Thomas Gutiérrez, from the River reserve.
The Barracas squad, which returns to the First Division after 87 years, began this Monday with the preseason at the Claudio Tapia stadium and on Saturday they will travel to Uruguay, where they will continue with the preparation with the dispute of some friendlies.