Anyone tells us what was going to happen just last weekend and, at the very least, we laughed at him. Spielberg's Red Bull Ring debut hosting the Austrian Grand Prix witnessed several events which occurred during the 4 days. KTM finally presented officially and in full color its RC16, Romano Fenati was expelled from the Sky VR46 Racing Team for repeated lack of discipline, Dorna thinking that the teams can use the displays of the bikes in flag to flag races, this is known, because among the trucks of the paddock there are always very interesting secrets. As far as the layout and the strictly sporting is concerned, the Austrian country was able to enjoy a special weekend, because to say historical would give a lot of epic to the matter, but it would not do the truth.
It had been 6 years since a Ducati got the victory in a GP, it was Casey Stoner the last winner of the Italian brand until last Sunday Andrea Iannone won the victory. A fact that proves something very important, it does not serve only to be the best to renew contract. In Moto2 a relentless Johann Zarco climbed to the top of the drawer giving clear signs that the Frenchman is the strongest on the entire grid in the intermediate category. In the small category, Moto3, Spain again got a victory thanks to the Mallorcan rider Joan Mir.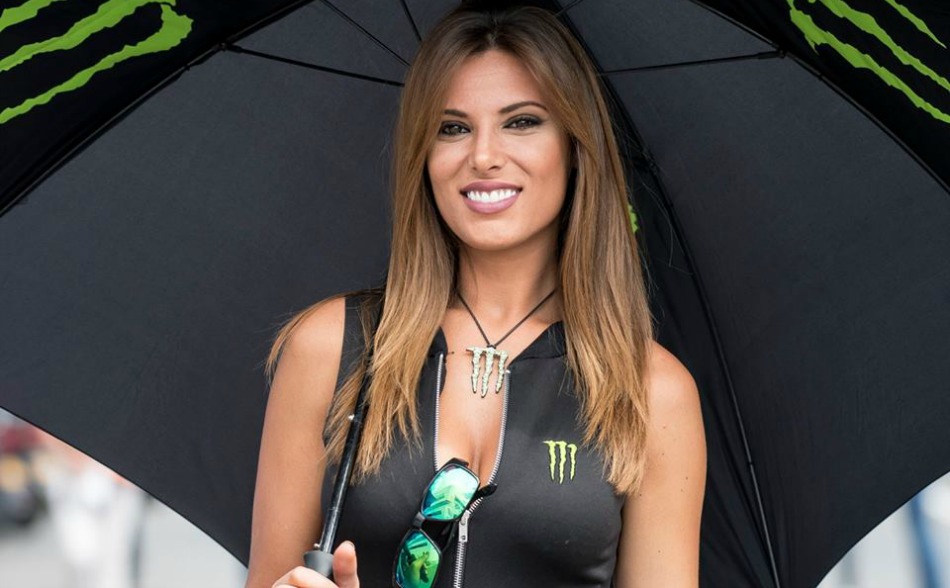 Paddock Girls
The truth is that 3 weeks waiting for the MotoGP World Championship to return has been hard, thank goodness that not only of that championship lives motorcycling and thanks to other disciplines equal or more exciting, we have not gone crazy. But it all has to be said, too. we have missed our beloved Paddock Girls, those dear friends who leave us speechless and stun us with just a look and a mischievous smile.
In Austria it seems that the sponsors took seriously the "back to school", because they went there with the best of their finery. We saw again the tireless Tatana Sediva, as always, accompanying the Pramac Ducati proving that she is as beautiful as she is nice and our beloved blonde is beautiful. Other familiar faces were those of the fatal duo they form. Eva and Barbara, it is impossible to see them together and not have an arrhythmia.