World
Parents' Guilt – Wonders of this Century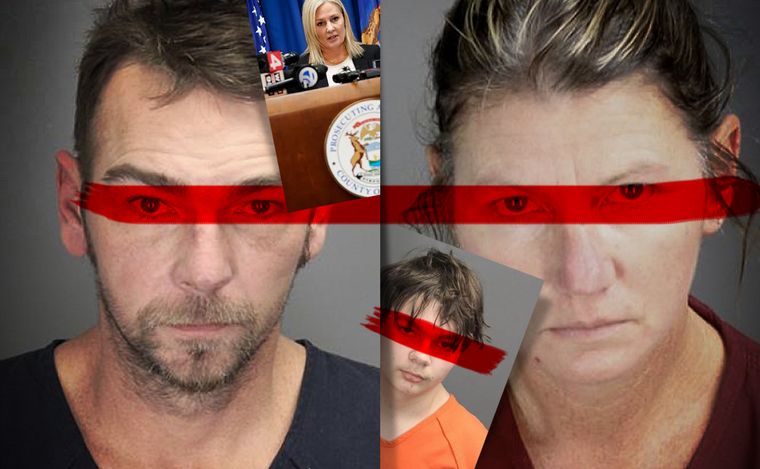 In a move intended to generate deep debate, Oakland County Prosecutor Karen McDonald charged James and Jennifer Crumbley, the parents of the 15-year-old boy who killed four of his classmates and injured seven others, with involuntary manslaughter. including a teacher, at an Oxford college.
The unusual decision that in certain areas has caused stupor, is the consequence of some events prior to the tragedy, in which there was an opportunity to change the course of events although, in the end, nothing was done. It is that a day before the shooting, a teacher observed that the teenager, in the middle of class, had entered a website trying to get bullets.
Alarmed, he told the school authorities what had happened and the parents were immediately warned. The news with which the Crumbleys received the news that their son was looking for ammunition is appalled. Jennifer sent him a condemning message. "I'm not mad at you. You have to learn not to get caught ".
The whatsapp is from November 29. On the 30th, Ethan went to the school bathroom with his backpack and came out holding a Sig Sauer 9 mm and in the hall of Oxford High School he fired about 30 shots causing the death of Tate Myre (16 years old); Madisyn Baldwin (17) Justin Shilling (17) and Hana St. Juliana (14), in addition to injuring seven people who failed to take cover.
The pistol, recently acquired by the Crumbleys, had been sitting in an unlocked drawer in the master bedroom until the morning of that sad day. Although the majority of young people who have starred in similar episodes tend to use a weapon taken from their home, adults are rarely held responsible.
The prosecutor McDonald pointed out at a press conference that the 9 mm was dangerously exposed to the interest of anyone. Most states, including Michigan, don't have laws that require guns to be locked up. Experts say that prosecuting members of a gunman's family for the aftermath of a mass shooting can lead to a flood of court appearances.
They suspect that if there is an eventual legal dispute it is very likely that the second amendment that protects the right of the American people to own and bear arms will prevail.The Oxford High School tragedy is very recent and there is a long way to go but the accusations to the parents of the matador imply an important change in the conception of this type of attack and, above all, an attempt to start working on prevention.