Review of Passages, a sentimental drama starring Franz Rogowski, Adele Exarchopoulos and Ben Whishaw that balances scandal, passion and delicacy, in theaters from August 17, distributed by Lucky Red in partnership with MUBI.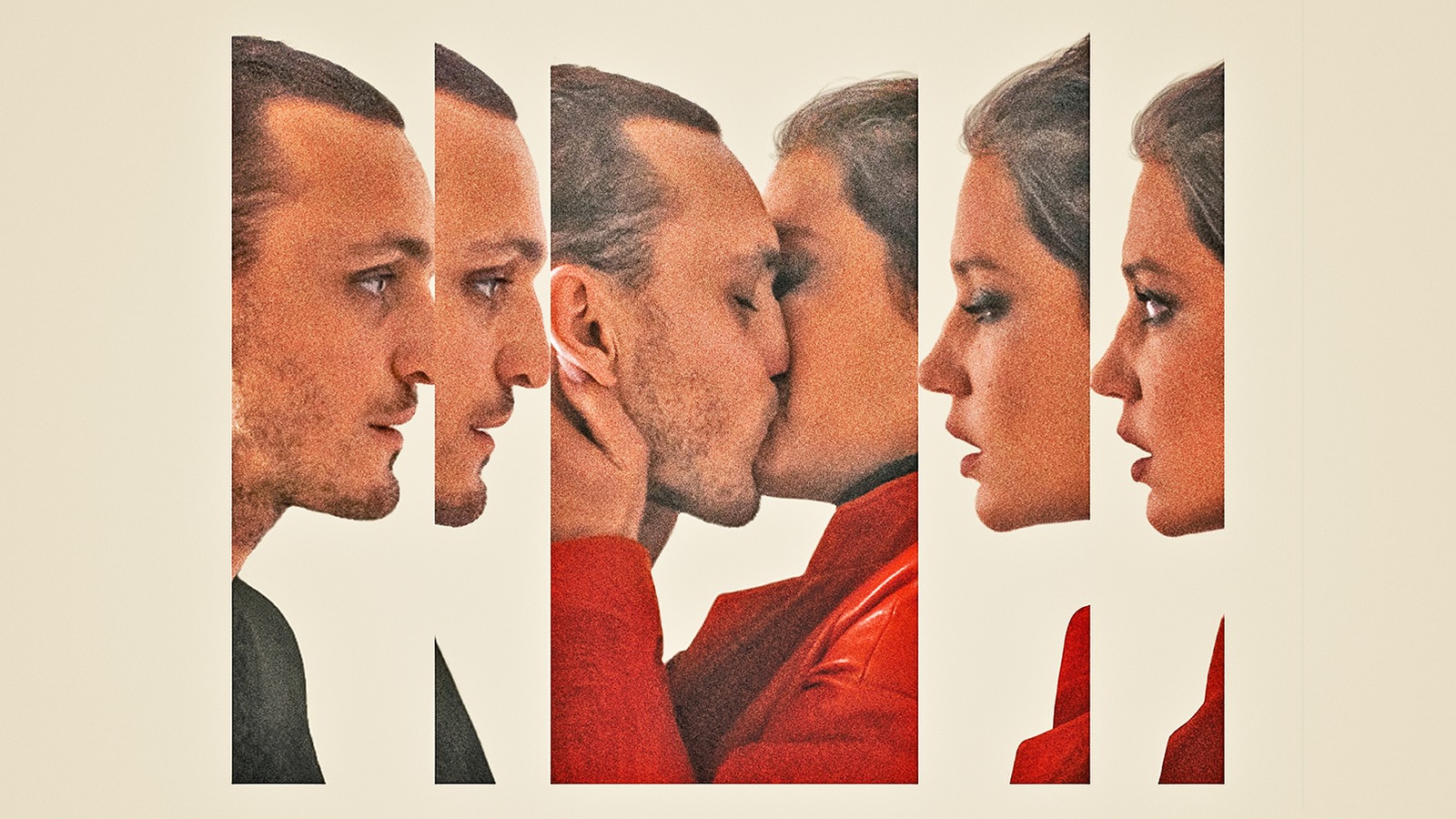 Ability to Ira Saks a perfectly realistic description of everyday feelings and problems was often accompanied by a fuzzy construction of stories. So powerful is character creation in Passages sweep away the inherent defects of the director's work, erased by the sentimental restlessness of the "fluid" Tomasz Franz Rogowski. To risk comparison, Passages And Jules and Jim Ira Sachs, but this time the triangle is upside down. This is not a woman who keeps two people in love under control and is ready to take on the responsibilities of married life, but the bisexual Thomas, who coexists peacefully with his feminine side, not worrying about the problems that his disgust for monogamy causes. in his partner.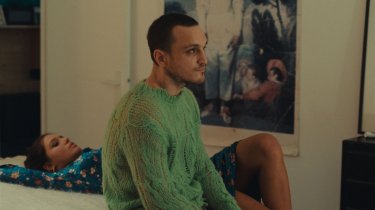 American Ira Sachs' choice to "rinse in the Thames" seems to have brought a breath of fresh air to his cinema. Of course, it is no coincidence that the character who is entrusted Franz Rogowski in what many critics define as "the best interpretation of his career" is a director (German but working on a set in Paris) with all the mirroring and self-referencing that entails. Just as compelling and intriguing is Ben Whishaw as Martin, Thomas' understanding husband, pushed to the limit by the latter's sudden relationship with the beautiful Agatha (Adele Exarchopoulos). Thomas's weaknesses balance his partners' attempt to counter this flood of emotions with the promise of a solid and fulfilling family life, which, however, seems to be insufficient.
When Sentimental Immaturity Becomes Narrative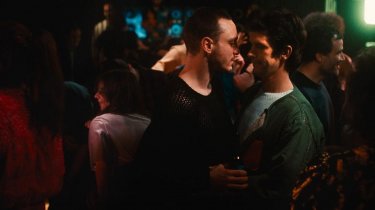 Passages this is about a man unable to live with himself, who needs to drown out his subconscious voices in the cries of a new relationship or in the moans of sex. Thomas is sentimentally unreliable, fickle, restless, unable to provide a constant presence for his partners and, above all, a liar (an episode in which he gets angry at Agatha's parents' inquisitive questions during a family dinner). Watching him inflict gratuitous suffering due to plausible motivation causes the viewer to become physically annoyed (the effect Sachs wanted). But Thomas basically lies to himself, convincing himself that he is better than he really is. The fact that his lies and his betrayal cause suffering to others does not affect him in the least. Accustomed to manipulating actors on set, he does the same with his personal affections, not out of malice, but to satisfy his insatiable need for attention.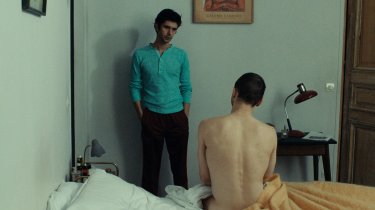 The choice of a cast that features three of the best actors also allows Ira Saks to appreciate their cultural differences and their true accent. Franz Rogowski's poised and pragmatic English husband Franz Rogowski matches the jaded, feminine and restless artist-child of Franz Rogowski. Ben Whishaw Bye Adele Exarchopoulos she plays a modern and uninhibited French woman who seems oblivious to her partner's fluid sexuality. The position of Agatha's parents will be completely different in the aforementioned home dinner scene, which clearly highlights the difference in mentality between the old and new generations.
Passes prohibited to minors under 17 in the US are "very dangerous cultural censorship" for the director and MUBI
In search of realism and emotional sincerity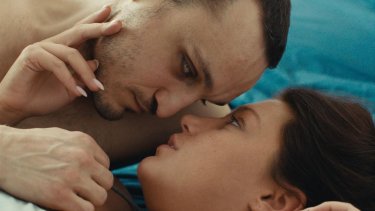 Vital, sincere, but at the same time daring and nonconformist"Passages" is a diary/confession of its author, in which the "passages" of the title allude to the protagonist's inability to choose, floating from one relationship to another as in a continuous succession of waves crashing against the shoreline. The director improves the selected locations, especially the interiors. The apartment Thomas shares with Martin has a sense of incompleteness, convention, with the director's bike leaning against the lobby to proudly display whenever he feels the need to return. The house, which is supposed to be Thomas and Agatha's love nest, is tidier and more traditional, but the man constantly feels the need to escape from it. But even more traditionally organized places, such as the sets and the disco where Thomas meets Agatha during a staged party, are given new life by the director's sensitivity.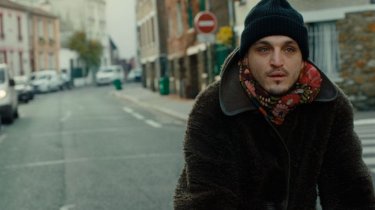 Passages seeks to evoke a form film-truth, when the camera follows the bodies of the main characters, caressing their forms, especially in intimate scenes, which the film certainly lacks. The frame, which emphasizes the elegance of Ira Sax's gaze, is complemented by a photograph by José Deshais that uses light and color with an emotional function. At the end of the day, Sachs' film is nothing more than a (non-)school novel centered on an adult who refuses to grow up. The ending chosen for the characters is far from trivial and not obvious, and what can be classified as just another sentimental drama turns out to be a vivid work that is difficult to erase from memory thanks to the author's ability to balance tones and ingredients, as well as how skillfully he directed his performers.
conclusions
Passages by Ira Sachs is making one of the most mature and powerful films of her career. A sentimental triangle torn apart by sex, immaturity and disappointed hopes that revolves around child-male director Franz Rogowski in one of his finest performances. Opposing him are the excellent Ben Whishaw and Adele Exarchopoulos in a film that is (intentionally) annoying, but at the same time eye-catching and captivating for the main characters.
Because we love it
Three amazing performances for three characters, described with absolute realism.
The grace of Ira Sachs combines an intimate story in content yet intense in emotional tone.
Raising the value of the personality and nationality of the performers in a film that is authentically European despite being directed by an American.
A non-trivial ending that elevates the film above the traditional sentimental dramedy.
What's the matter
The sentimental restlessness of Franz Rogowski's character is so blatant that it makes him incredibly annoying at times. Expected effect, but phoned a little.