Health
Pediatric Specialty Center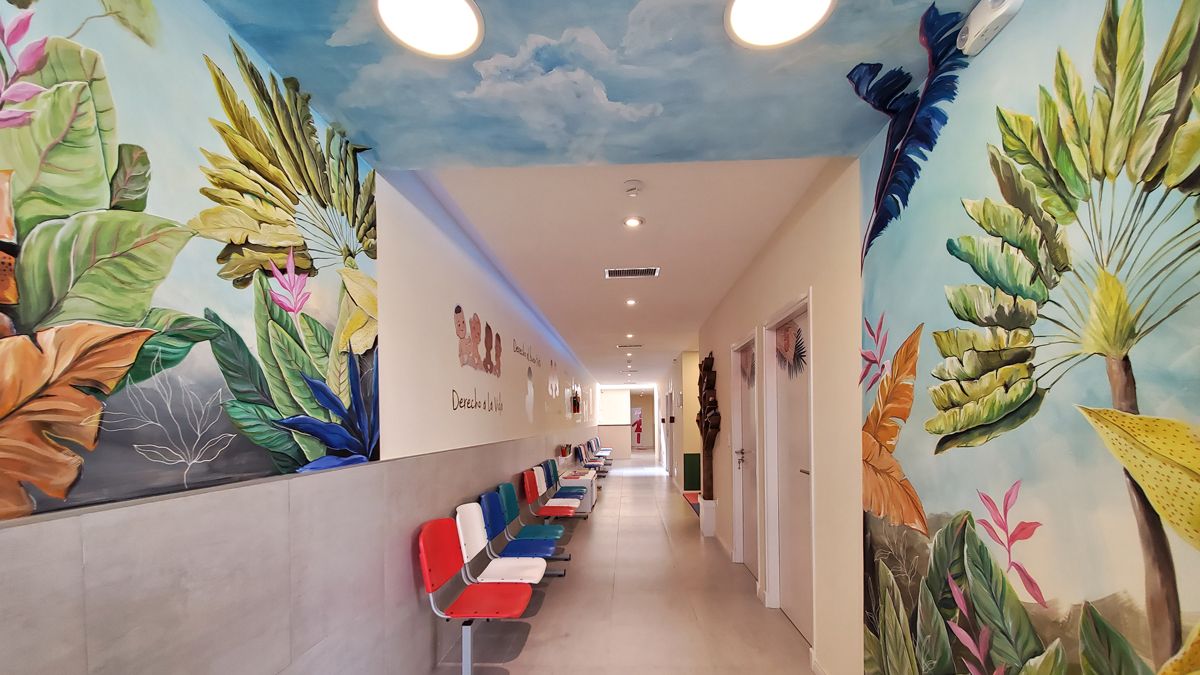 The walls are intervened with non-toxic materials recalling the universal principles of children's rights, with a soft playground, a mini library of stories, paper and crayons available to the little ones as a stimulus for the imagination.
CEPIM also has a lactation room with what is necessary to provide privacy when breastfeeding, a changing area, and 5 fully equipped medical offices.
Reassuring, making people laugh, giving comfort, accompanying, receiving, empathizing, connecting are some of the challenges so that the consultation is lived in the most positive way possible.
From the area of ​​pediatrics, as in all other areas of the INSTITUTO MÉDICO RÍO CUARTO, we work with HEALTH as an integral value, placing emphasis on interpersonal relationships to help the healthy growth of the family as a whole.
SPECIALTIES
Clinical Pediatrics, Neonatology, Cardiology, Neurology, Gastroenterology, Allergy and Immunology, Child and Adolescent Gynecology, Plastic and Reconstructive Surgery, Child Orthopedics and Traumatology, Surgery, Bioimaging, Urology, Infectology, Dermatology, Nutrition, ENT, Nephrology, Ophthalmology, Endocrinology, Endocrinology .