Sports
Pedro Juárez, the fantasy child that dazzles Barcelona – News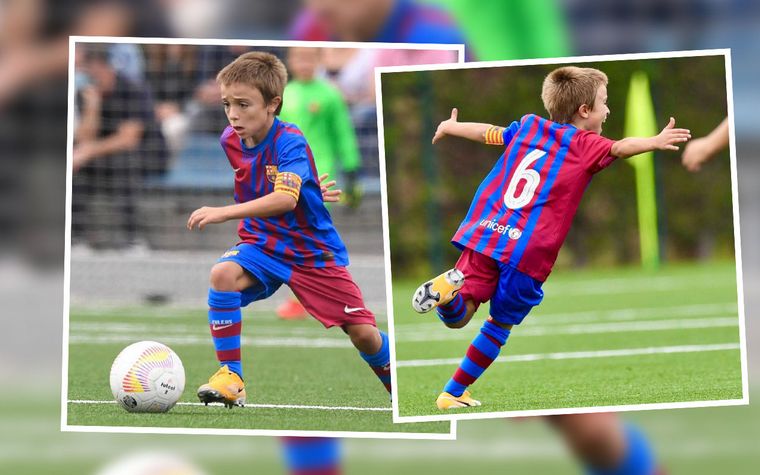 Pedrito Juárez is Argentine. He is only 7 years old, he scores goals like Messi and he dazzles from La Masía, Barcelona's talent pool.
The boy made headlines a few days ago when a video in which he starred in a great goal against UE Sant Vicenç dels Horts, the football school of a homonymous municipality of Barcelona, ​​went viral.
The game was 5-5 when he eluded all his rivals to deposit the ball in the net and provoke the applause of the Ciudad Deportiva Joan Gamper.
/ Embedded Code Home /
/ End Embed Code /
/ Embedded Code Home /
/ End Embed Code /
The video is just one of the many that nurture your account Instagram, run by his father Gonzalo.
He is a Boca fan, an admirer of Tevez and Riquelme, but his idol is Messi, to the point that he sleeps with a photo of today's PSG figure.
After two years he moved with his family to the United States. In 2020 they traveled to Barcelona, ​​where the little talent began to be part of a campus at Atlètic Sant Just, where they ended up playing all year.
/ Embedded Code Home /
/ End Embed Code /
His plays reached the ears of Barça and Espanyol, whose scoutings they tempted him. After a test, it was in the blaugrana. He does not use the No. 10 just because the numbering in these contests goes from 1 to 7. His number is 6.
Last weekend, Pedrito defended Barcelona's jersey against Gava in Prebenjamines. He then performed before Bellvitge in Benjamin. In both cases, he was measured against boys two years older, but that did not seem to interest him.