Invited on the set of the Children of the TV this Sunday, January 24, Elodie Gossuin did not have that good surprises …
Today a radio host and above all a mother filled with two pairs of twins Jules and Rose, then Leonard and Josephine, Elodie Gossuin has, in the past, had experiences that were not the most flattering.
Elected Miss France 2001, Elodie Gossuin quickly became a beauty icon and a true French star. So well known that TF1 and the production of La Ferme Celebrities immediately thought of her to participate in the show in 2004. Remember, this old-generation reality TV brought together several celebrities on a farm in the south of France. During the weeks of filming, the stars thus had to take care of the animals, clean the farm, sleep in the barn, or even wash under very specific conditions. The year of her participation, Elodie Gossuin was surrounded by Vincent Mcdoom, Eve Angeli, Daniele Gilbert, and Pascal Olmeda. Participation that the former Miss Picardy had forgotten before Laurent Ruquier decided to remind him of a passage that was not the most glorious …
When the stars are invited to the Children of the TV set, they should expect to find some memories, sometimes completely unexpected. So, after a bad memory in Stars at home for Pascal Obispo, also invited on the set this January 24, the protege of Geneviève de Fontenay was also entitled to her moment. On the images broadcast, viewers were able to discover the pretty blonde hair in shambles upon waking up… picking up her nose. And not really delicately. The one Laurent Ruquier now nicknamed "  Miss booger" really didn't expect to see these images, " You can't put that on, it's atrocious! I didn't even know that it had been seen by people, these images !". A sequence that made the plateau laugh.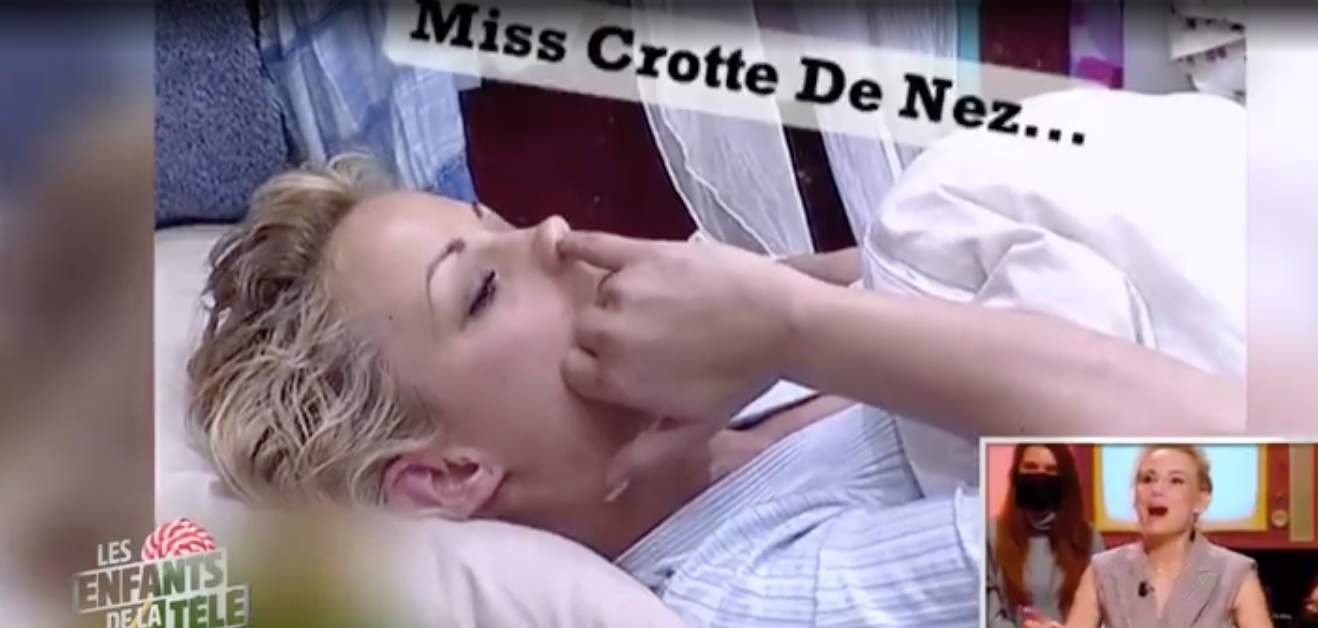 Very proud of his find, the host did not hesitate to pass and replay the sequence throughout the show, before revealing a much less funny anecdote of the young mother, her motorcycle accident.