Showbiz
Photos and video: they find remains of a huge "sea dragon" 10 meters long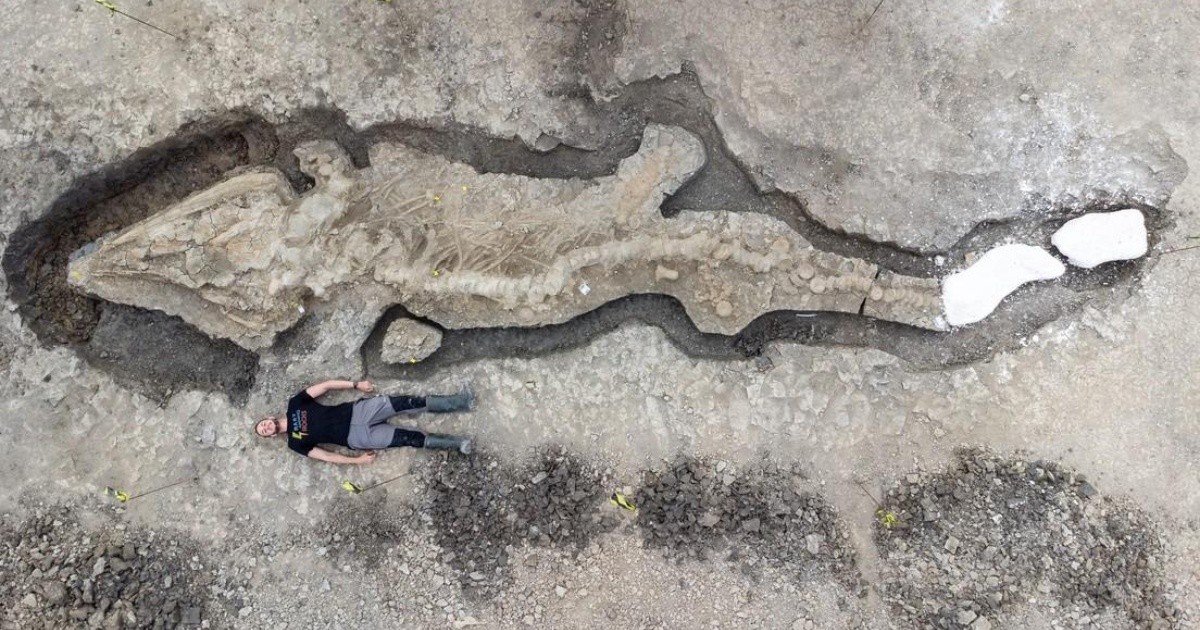 The fossilized remains of a 10 meter long ichthyosaur They were found in the Rutland Nature Reserve, about 120 kilometers north of London, making them the largest of their kind ever found in the United Kingdom.
The discovery of prehistoric "sea dragon" It was done by landscaper Joe Davis while working on the site in February of last year. Excavations began between August and September 2021 , after the water level in the lake dropped, and concluded earlier this January.
Initially, Davis appeared rock-like bumps sticking out of the mud near a lake and upon closer inspection he noticed what looked like a jaw and thought it was passed down from the skeleton of a dinosaur.
Later, a team of paleontologists identified the object as the skeletal remains of an ichthyosaur, an air-breathing marine reptile, similar in appearance to a dolphin.
These warm-blooded predators inhabited our planet between 250 and 90 million years ago and they could reach about 25 meters in length.
In the opinion of Dean Lomax, paleontologist at the University of Manchester who led the excavations, it is "one of the most important finds in the history of British paleontology", due to the size and state of conservation of the skeleton.
These types of fossils of sea creatures are a rarity in Rutland, given that the county is located about 50 kilometers from the coastline. But nevertheless, 200 million years ago the region was covered by water because ocean levels were higher.
The remains of the ichthyosaur were carefully removed from the site for study , although in the future it is planned to return them to the place so that they can be in public view, according to published RT.