World
Pilot made an emergency landing on the train tracks and was saved by seconds from being run over | California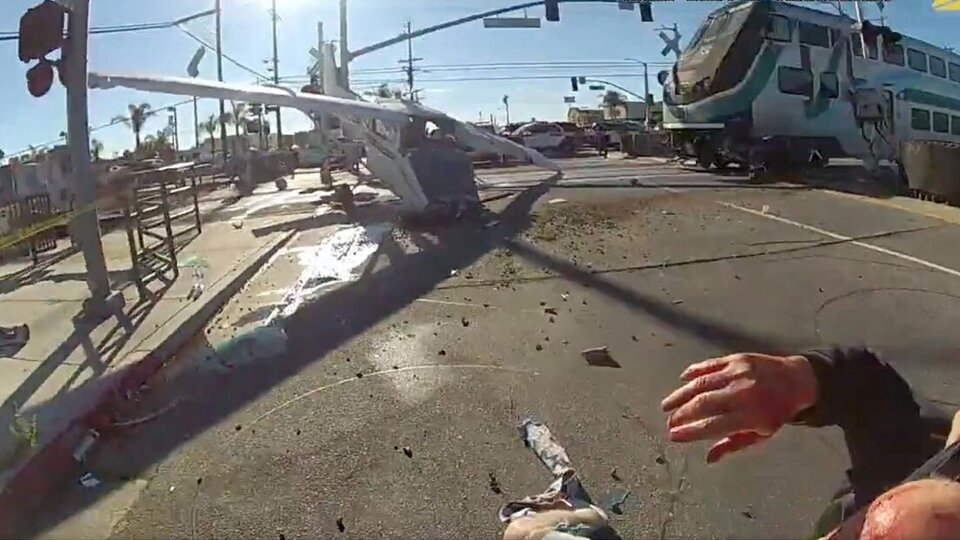 "Miraculous". This is how the rescue of a Cessna airplane pilot who crashed into the railroad tracks this Sunday and was saved by police officers from Los Angeles, California, seconds before the aircraft was hit by a train.
The plane, a Cessna, had had a failed takeoff so the pilot was forced to emergency landing on the train tracks, located at the intersection located in San Fernando and Osborne, in Los Angeles.
The pilot, with several injuries and blows, was rescued from the cockpit of the Cessna by police officers seconds before a train crashed into the plane. "Before impact, the officers saved the pilot and a debris (from the plane) almost hit me", a 21-year-old young man told Reuters that filmed the scene.
After his rescue, the pilot was transferred to a hospital in the area where he was admitted due to the blows and cuts suffered in the accident. None of his injuries are serious and he is out of danger.
Likewise, local media reported that there were no injuries on the train that rammed the aircraft.
After the fact, the Los Angeles Police posted the video on Twitter of the rescue and congratulated the agents for having "shown heroism" and "quick reflexes" in saving the life of the pilot.