For a modern and trendy look, don't miss out on 8 pieces of clothing and accessories in pink from H&M! You want them no matter what…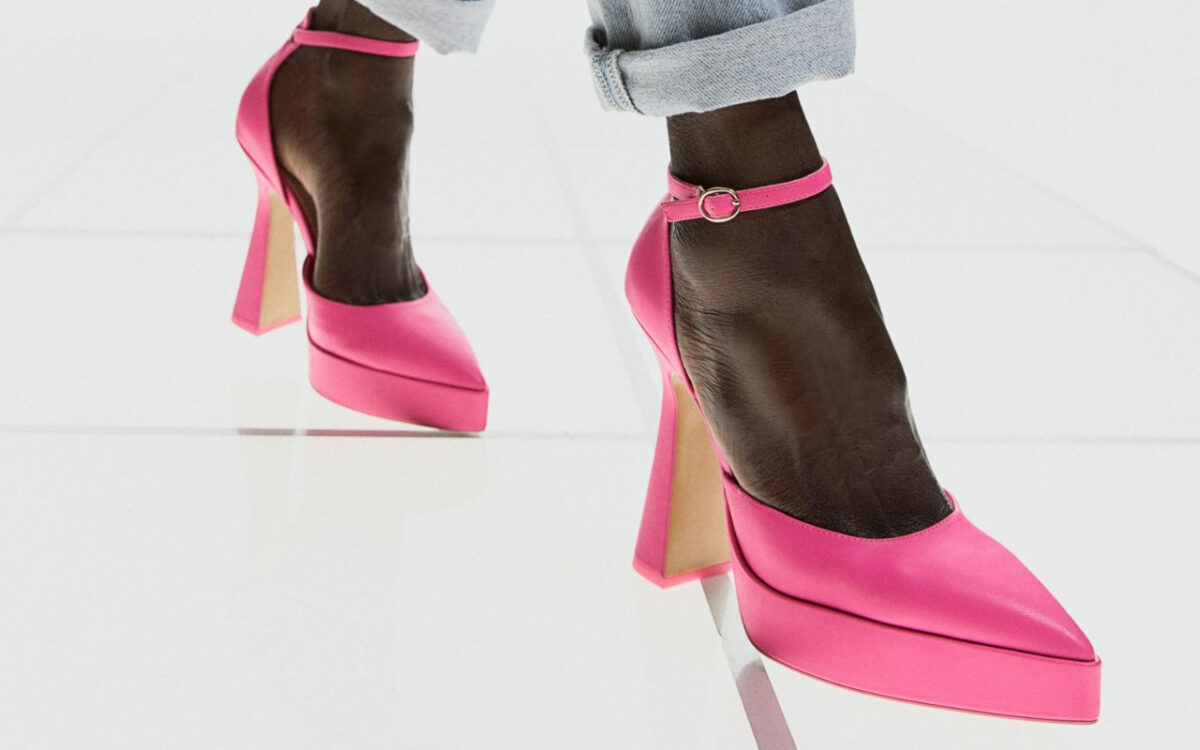 Pink continues to be a huge success, to the point where it becomes a real mania that drives women of all ages crazy, as well as many men! There are those who prefer to buy accessories that feature this magical color, and those who prefer eye-catching designer clothes in perfect Barbie style. The choice is yours, because the choice of goods is so huge that it literally goes crazy!
A total of 8 pieces of clothing and accessories in pink from H&M.
Among the brands that have joined the pink craze, there is also H&M, who promoted a section on their online store called "Rose Fever" (no need to wonder why this choice is right?), which contains all kinds of clothes, as well as an amazing number of accessories that are definitely not to be missed! Then let's get to the heart of the matter and discover together 8 must-haves that can't be missed for any reason in the world…
Fantasy hair band, how not to go unnoticed
First offer not to be missed it's just a beautiful headbandfeaturing a cute plaid pattern – the same print was also featured in a scene from the movie Barbie, covering every inch of fabulous actress Margot Robbie's dress!
Wear this amulet in everyday life and you will see how in the blink of an eye your image will become much more fashionable! But above all, for the modest amount of 7.99 euros, how can you not buy it?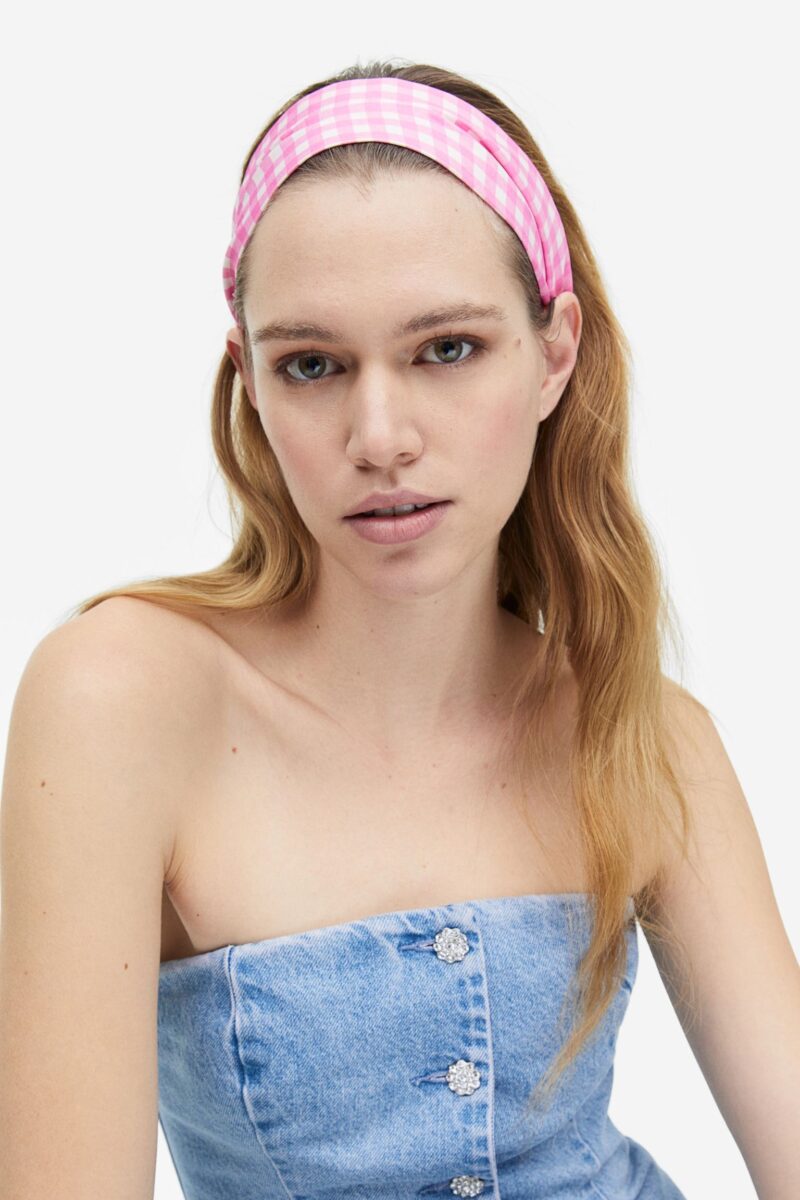 Scarf necklace with appliqué, ace in the sleeve, on which you can bet everything
If you are looking for catchy accessories, then this necklace that can be worn as a scarf is just right for you. A large fuchsia flower will delight your face a touch of extreme sophistication!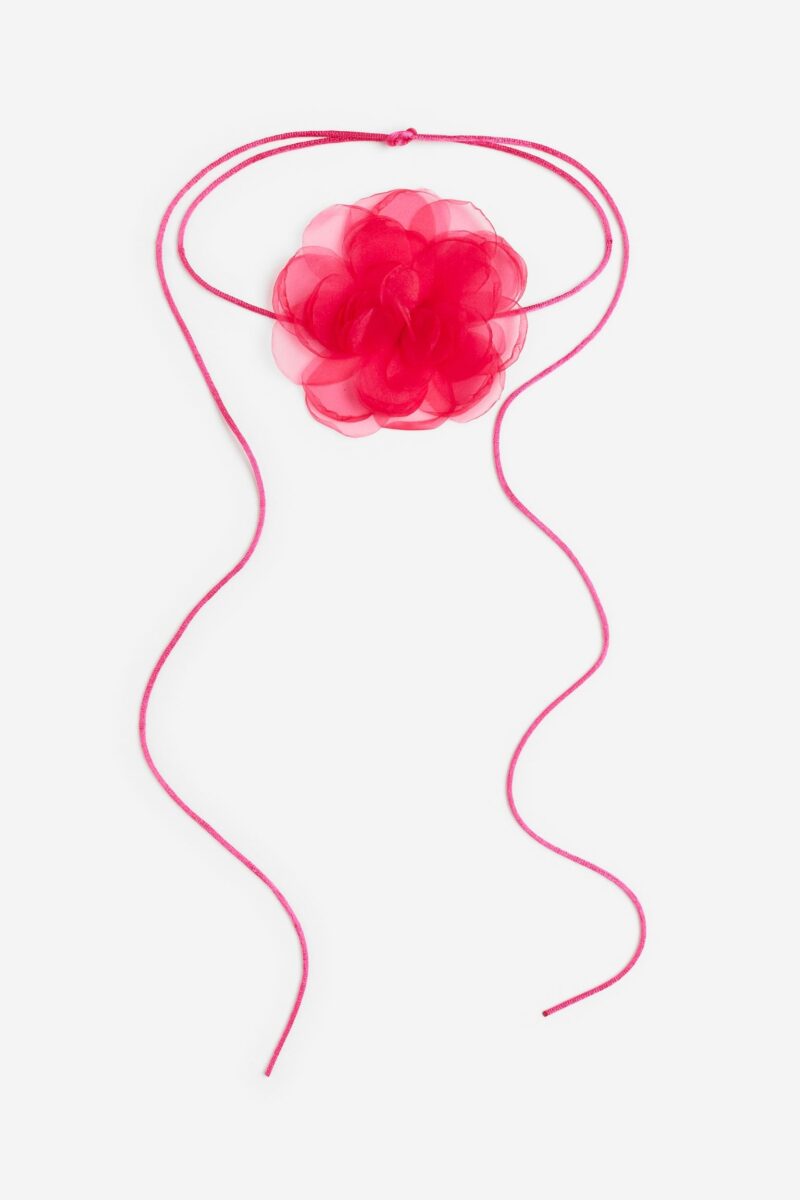 READ ALSO: 7 crazy pink Barbiecore bags!
Loose shorts in linen blend for fashion lovers.
Linen blend shorts are a must have of the summer season, not only because of their perfect fabric for the heat, but because of their super fresh and chic look! Then give this offer a chance, because it will turn out to be a trump card for a fashionable outfit.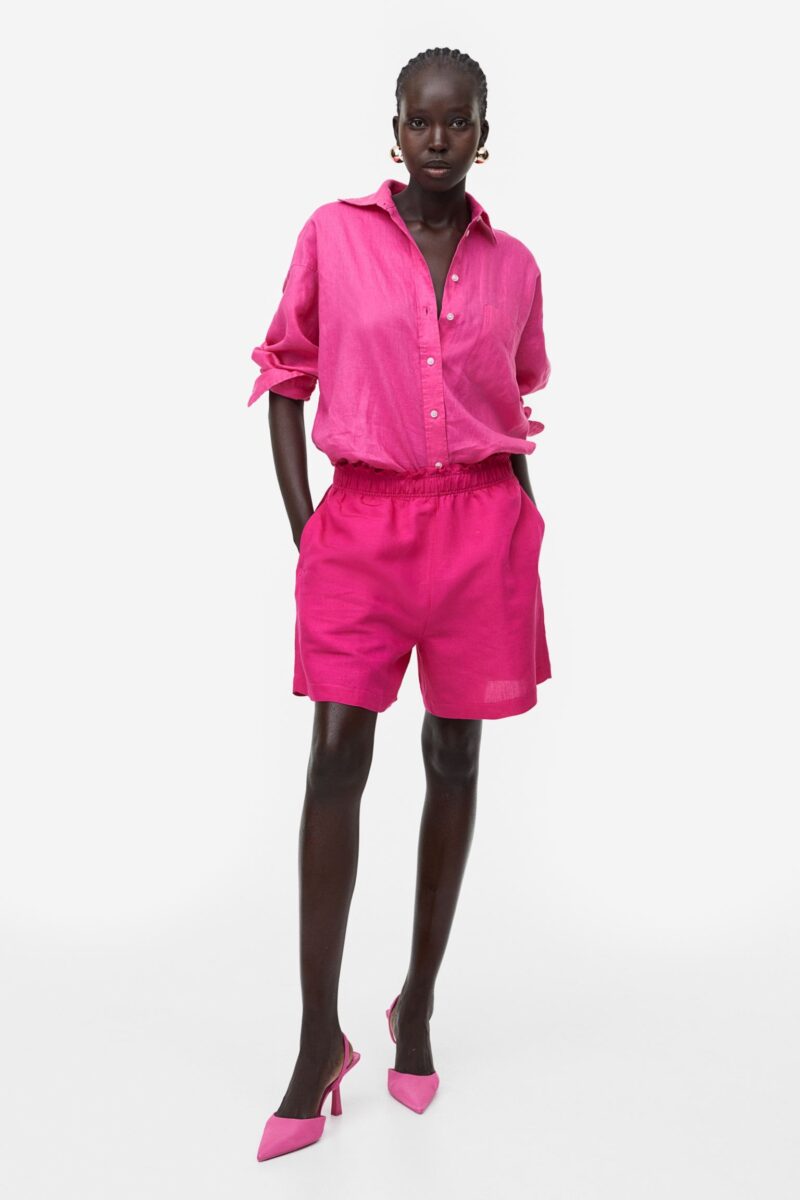 A linen-blend skirt with a drawstring for a feminine piece of clothing.
If you are looking for a worthy alternative to the shorts we've seen before, know that this skirt is really for you! A very smooth cut and a feminine design make this model an absolutely sensational trend.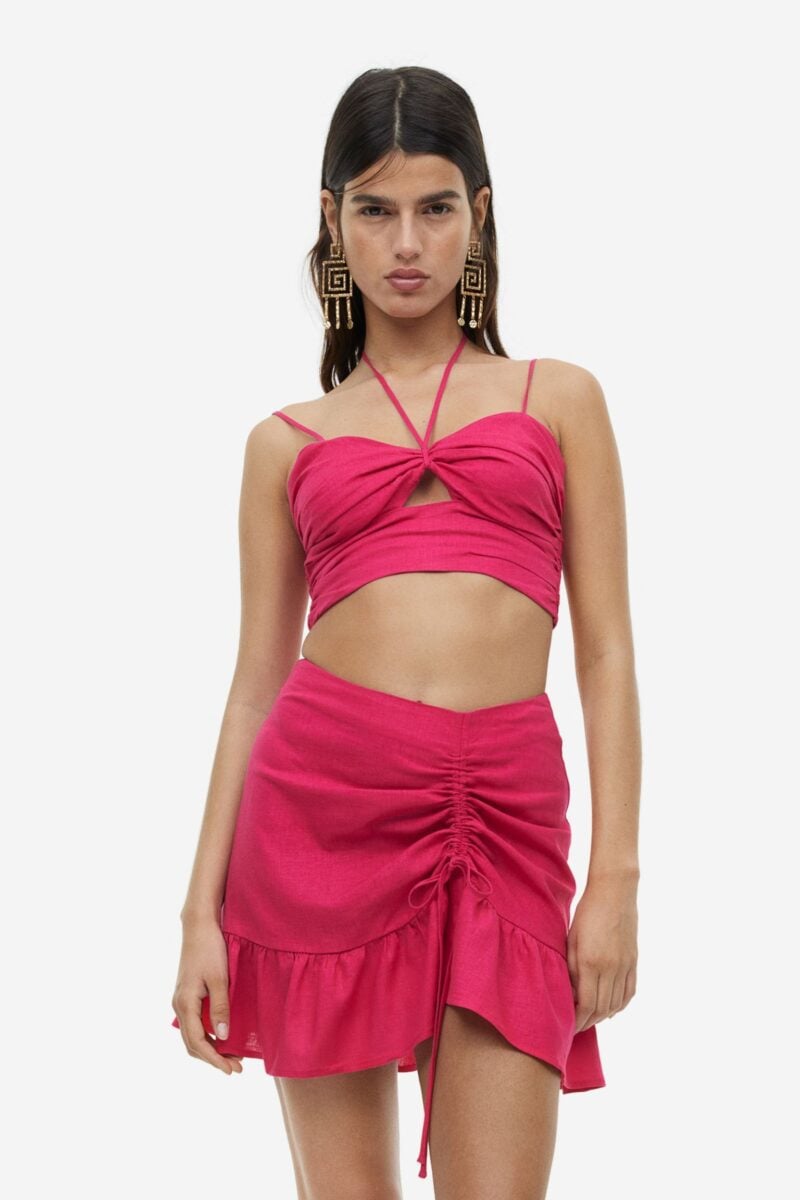 Handbag, an irresistible accessory
And here she is: Gorgeous pink bag! Sleek and delicate, this bag will help you look super fashionable while giving you a stunning look. Its rugged silhouette is paired with a minimalist and understated design, perfect for any look!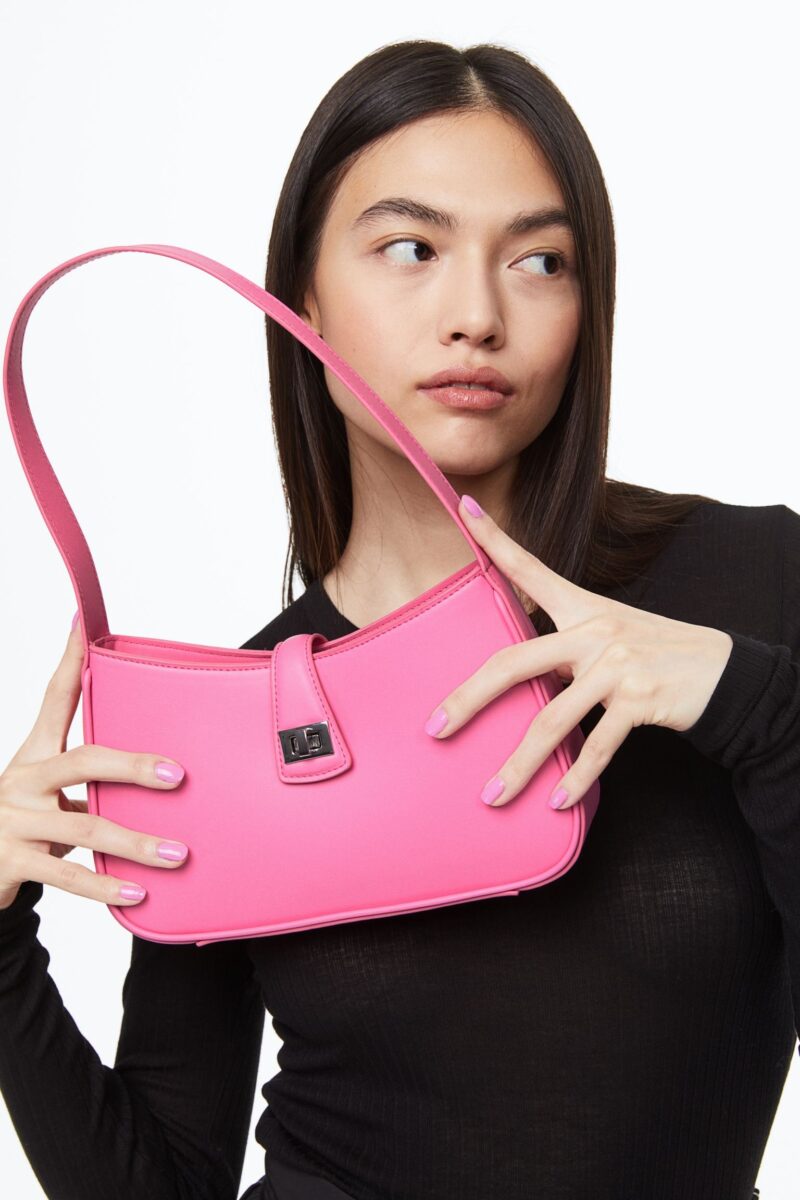 A shaping swimsuit for a really cool beach look
In the summer, how can you miss the chance to hold a fabulous fuchsia swimsuit in your hands? Turn your eyes in his direction, because he is so cool that he will win your heart in a matter of seconds. Let's talk about his curly fit? Fashion silhouette success guaranteed!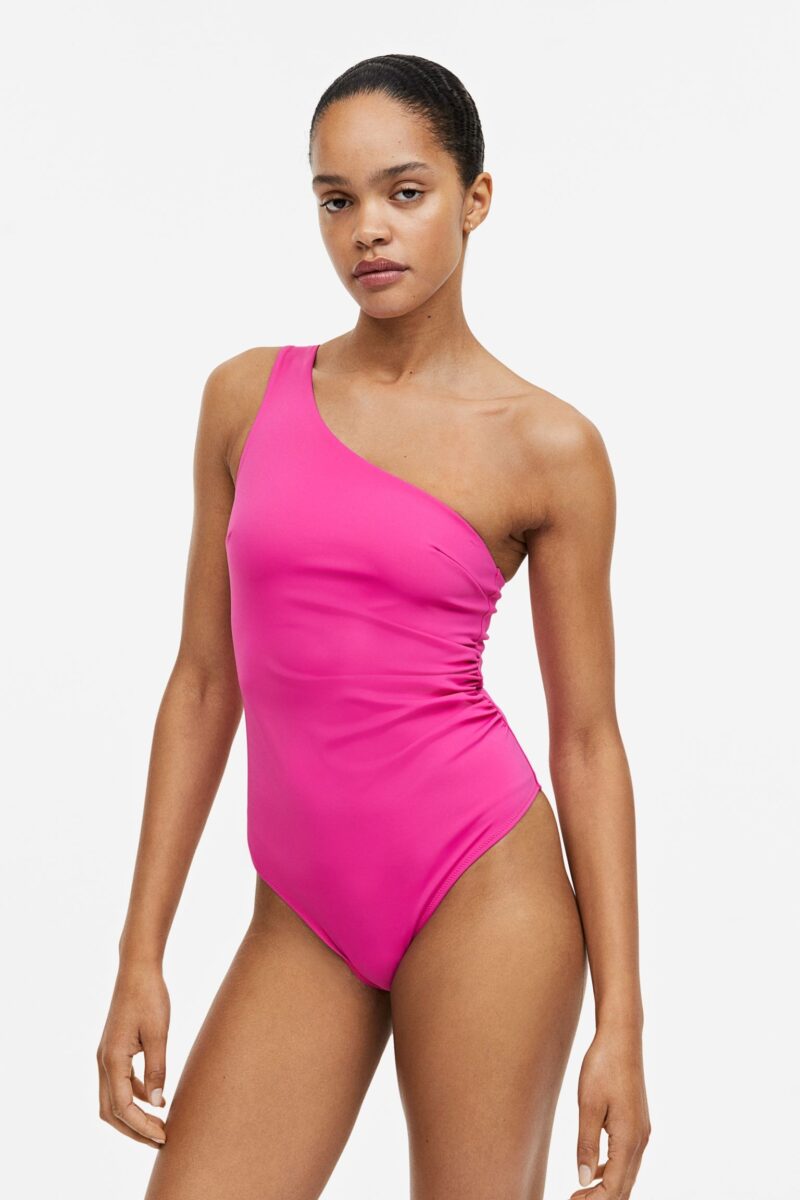 Long dress with a halter neckline, a must have that knows no competition
Fresh, soft and long… the perfect dress exists and it is right here in the next photo! Another detail that matters is the tie neckline, also called the American neckline, a symbol of sensuality and elegance. Wear this charm whenever you want to look your best and you'll fall in love with the comfort it exudes!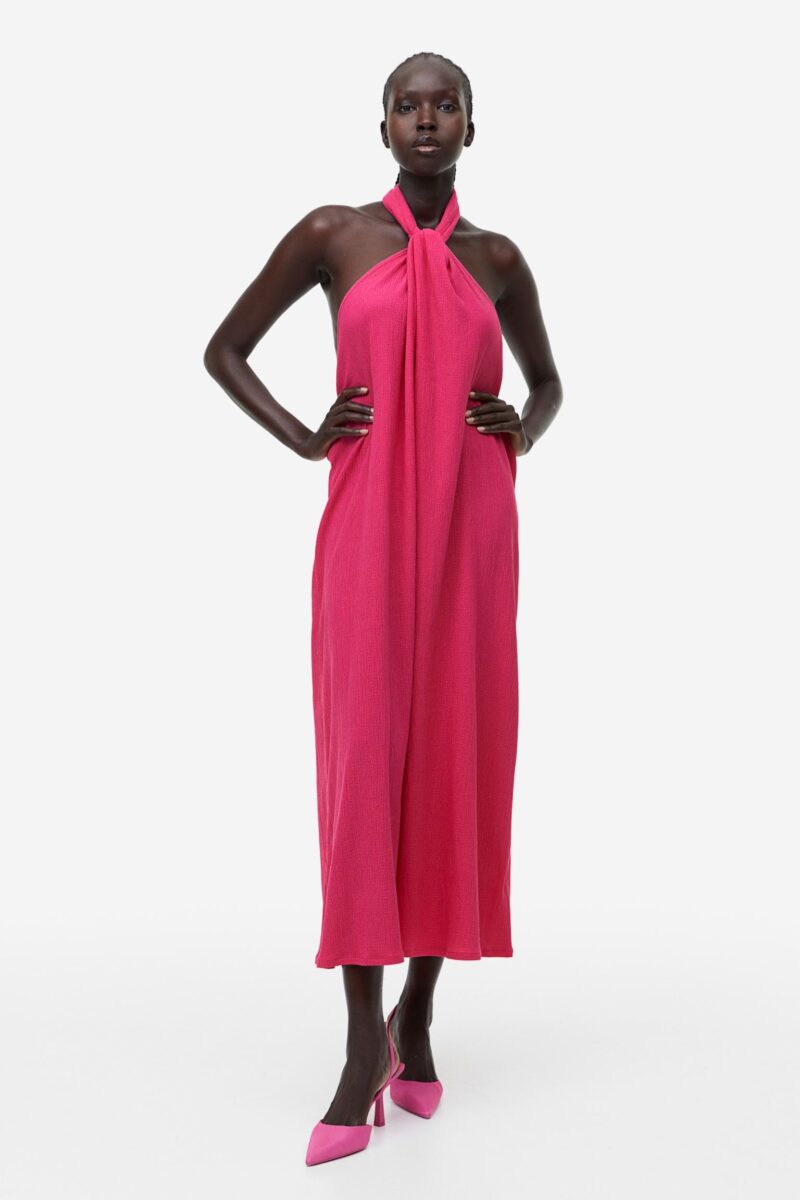 READ ALSO: These 10 pink sunglasses are really on trend!
Decollete with a plateau is ideal for slimming figure
Last but not least, the ultimate accessory: platform pumps. a real treat for the eyesperfect for slimming your figure and makes you much slimmer!