World
Ranking of countries to live when retiring: 6 of the 10 best are in Latin America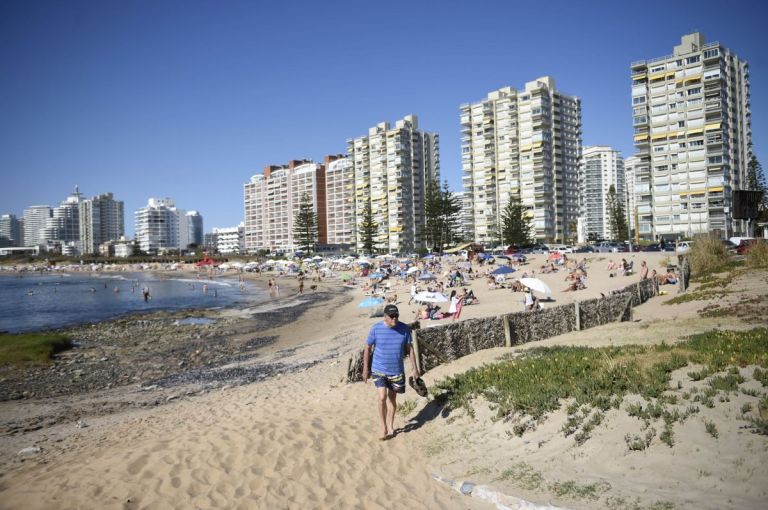 International Living magazine published its list for this year. Find out what they are and why.
Each year, the publication recommends its readers the best places to live after retirement in its "Annual Global Retirement Index." This time, Latin American destinations predominated. However, the podium is occupied by three European countries (Spain, Malta and France). And sixth place too (Portugal).
The ranking is based on an index that considers variables such as cost of living, climate, medical insurance, development and investment opportunities. These are the Latin American countries that were selected.
10- Uruguay: The site highlights features such as all workers receiving Social Security, paid vacations, comprehensive health care, and college education "at no cost."
He also points out that "it is a country where things work. Its public service companies are among the best in Latin America both in quality and scope" and highlights its variety of foods, its green spaces and its coasts.
"Among the things I appreciate is their egalitarian culture. Uruguay is the most democratic country in Latin America," says an American journalist residing in the country.
9- Panama: The author of the article says: "I have reliable electricity, water that I can drink directly from the tap, high-speed Internet and excellent cell phone service. I can get on the only subway line in Central America and go downtown in 10 minutes." He also comments that traveling within the country is also easy.
8- Costa Rica: International Living He affirms that what attracts foreigners is "the tropical climate of the country; lower cost of living; friendly locals; affordable health care; extensive real estate options; and, of course, its natural beauty for which the country is famous".
7- Mexico: It is highlighted that it's a very affordable country, with good food at affordable prices, low-cost health care, cheap or even free entertainment, and other ways to save. In addition, the site lists the benefits that exist for those over 60, such as a discount card.
5- Colombia: In this case, its biodiversity and its variety of climates are considered, from the heat of the coastal areas, the temperate climate without humidity of the mountainous areas and the cool days of Bogotá.
Medellin is portrayed as "one of the fastest growing expat havens in Colombia". Its great health system, warm and welcoming people and stunning landscapes are also mentioned.
4- Ecuador: The website states that "to say that it is a happy place is an understatement". Among the points in favor are the "almost perfect" climate, with beach destinations that include Puerto López, the Galapagos Islands and Salinas. On the other hand, its accessibility and affordable rents stand out.
function toogleSeachBar() { if ($('#searchBar').is(":visible")) { hideSearchBar(); } else { showSearchBar(); } } function showSearchBar() { $('#searchBar').show(); $('#menu, .header-scrolled-container, .header-scrolled-container2').hide(); } function hideSearchBar() { $('#searchBar').hide(); $('#menu, .header-scrolled-container, .header-scrolled-container2').show(); }
$(document).ready(function () {
setTimeout(() => { window.fbAsyncInit = function () { FB.init({ appId: '1492337167736839', autoLogAppEvents: true, xfbml: true, version: 'v8.0' }); };
(function (d, s, id) { var js, fjs = d.getElementsByTagName(s)[0]; if (d.getElementById(id)) { return; } js = d.createElement(s); js.id = id; js.src = "https://connect.facebook.net/es_LA/sdk.js"; fjs.parentNode.insertBefore(js, fjs); }(document, 'script', 'facebook-jssdk')); }, 3000);
});