Entertainment
Reasons to see 9, a film that shows the worst side of football and its abuses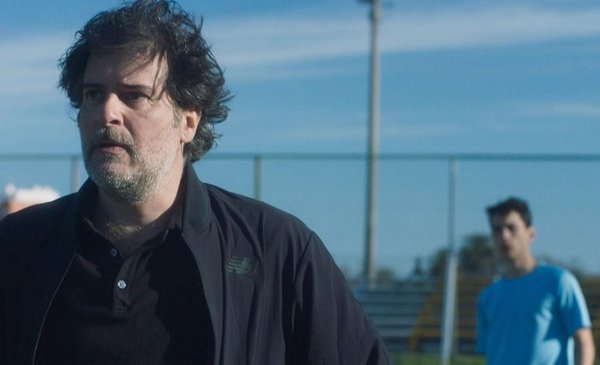 9 It is not a movie about football even though the hero of the story is a footballer. Martín Barrenechea and Nicolás Branca, filmmakers, go a little further and dare to delve into a subject about which much is known but little is said (It is more comfortable to be amazed by the wonders that the popular game and its idols give away): the devaluation of the soccer player and how a person degrades to the point of being a value in pesos, dollars or euros, which varies according to performance on the field of play.
Christian Arias (Enzo Vogrincic), the promise of Uruguayan soccer, is completely alone, aimlessly, harassed by the media and waiting for someone to guide him. The closest figure in his circle is his oppressive father (Rafael Spregelburd), who is also his manager and the puppeteer who handles the strings of his life on and off the court. The problem is that Christian is no longer interested in sports and the irruption of a girl, in her moment of greatest crisis, puts her interests in check and opens a question in her head: what if I lived a reality that I never wanted? She is his antithesis, she represents everything he wants but cannot scream: tranquility and a common life, of worldly pleasures, feasts, going out until dawn and sex. Live a happy youth, something that is denied.
The film exposes a complex universe such as professional football. The directors construct a story about the vulnerable lives of young players – strewn with uses and abuses by their environment – and turn what could be a sports film into a drama about the search for happiness and fulfillment. Incredible performances by the lead duo (Vogrincic and Spregelburd) raise the bar for artwork to a higher level, candid performances are enjoyed without exacerbations of drama.
On 9 the camera moves precisely in each shot to show well the entire physical and psychological environment that surrounds the young soccer player. The scene of the encounter with the psychologist – one of the first to slip through her imminent emotional outburst – is felt in the flesh. Christian's anger and pain cross the screen and expose the complaint: the backdrops of football taste bitter, smell like a whiff and are full of shareholders with dark interests. Whoever thinks otherwise, please see this movie.
9. Our opinion: Excellent.
Address: Martín Barrenechea and Nicolás Branca.
Latin American Competition
On-line: Tuesday 23