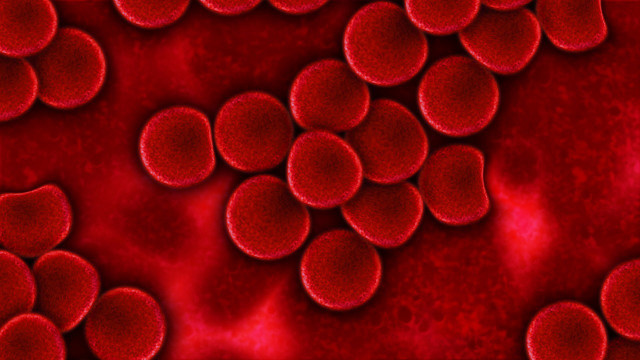 According to data provided by the Spanish Cancer Registry Network (REDECAN), approximately 28,657 cases of hematological malignancies are expected to be diagnosed in Spain by 2024, or 55.9 cases per 100,000 inhabitants.
The data were published on Thursday by REDECAN and the Spanish Society of Hematology and Hematology (SEHH), as a result of a recently signed framework agreement and coinciding with Blood Cancer Month, which is commemorated in September.
Blood cancers are divided into three groups. Of the fifth most common type of cancer in Spain, 28,657 new cases are expected, with lymphoid tumors accounting for 19,900 (69%), myeloid tumors accounting for 8,611 (30%) and about 146 estimated to be histiocytosis (1%). ).
Of all blood cancers expected next year, lymphomas are the most common. In this sense, the lymphoid neoplasms with the highest incidence are mature B-cell lymphomas, accounting for 80% of the total, followed by Hodgkin lymphoma (8%), T-cell and NK cell tumors (6%), and finally , precursor cell tumors (3%) and nonspecific lymphoid tumors (3%).
It is worth noting that, based on records from 2007 to 2016, lymphomas in Spain increased by 0.5% per year.
For their part, myeloid neoplasms are expected to account for 30% of the total by 2024, with the most common myeloproliferative neoplasms (36%), myelodysplastic syndromes (28%) and acute myeloid leukemia (23 %).
65% survival rate in lymphoma cases
According to the data presented, the net survival rate five years after diagnosis of lymphoma in Spain is 65%.
"It should be noted that net survival is a statistical estimate of survival, specifically for cancer, without taking into account other causes of death," said Rafael Marcos, coordinator of HematoREDECAN.
In terms of gender, the survival rate of women is generally higher than that of men (67.3% vs. 63.2%). In addition, the survival rate of the younger group is over 80%, while the survival rate of the group over 69 years old is less than 50%.
As for Hodgkin's lymphoma, its prognosis is better, with a net survival rate of 82.9% 5 years after diagnosis, compared with 63.3% for other lymphoid tumors.
The survival rate at 5 years after diagnosis for the subgroup of mature B-cell tumors and T-cell and NK-cell tumors was 65%. On the other hand, precursor cell tumors and non-specific tumors had lower survival rates of 57.1% and 37.9% respectively.
In general, all these subgroups have a good prognosis in young people and women, with survival rates higher than 73% in the 0-19 age group, and women's survival probability being about 5% higher than men.
For myeloid neoplasms, the five-year net survival rate was 49%, with the highest survival in the group with the highest incidence, corresponding to myeloproliferative neoplasms, with a five-year survival rate of 80.7%.
In second place is myelodysplastic syndrome (MDS), with an estimated survival rate of 37.8%. By itself, acute myeloid leukemia has a survival rate of 23.9%. In all cases, women had higher survival rates than men.
new treatment
Hematologists present highlighted the promising future for treating blood cancers. Regarding lymphoma, Alejandro Martín, Secretary of the Scientific Committee of the Spanish Lymphoma Group (GELTAMO), emphasized that "traditional treatment options (chemotherapy or bone marrow transplantation) are being replaced by the good results of immunotherapy." Monoclonal antibodies or small molecules with targeted effects ".
Likewise, Martin added, these new targeted therapies "also have better outcomes in terms of the balance of toxicity in patients if we compare them to chemotherapy."
For the most common form of diffuse large B-cell lymphoma, "over the past 20 years, the inclusion of immune-conjugated drugs in the first line has successfully improved outcomes with standard treatments. In addition, CAR-T cell immunotherapy has proven to be beneficial for first-line treatment." For patients with refractory or early relapse, this approach is more effective than autologous hematopoietic stem cell transplantation," Martín emphasized.
Regarding multiple myeloma, María Victoria Mateos, President of SEHH, stressed that due to technological advances, "the result is a significant improvement in the survival rate of patients with multiple myeloma. Twenty years ago, this Survival rates "didn't go beyond two years and now our patients are well into their teens. Although it remains incurable, hematologists' goal is to achieve a cure, and with all of these innovations and future efforts, we will achieve that goal. "
Regarding the prevention of such cancers, the SEHH President emphasized that "in addition to the control of hepatitis B, hepatitis C and HIV, efforts should also be made to strengthen the control of exposure to radiation and different viruses" since these viruses "increase the incidence of lymphoma ."
Furthermore, Mateos reviewed strategies for healthy living habits and highlighted the relevance of artificial intelligence, saying, "Taking into account all the new risk factors for this disease, the more action we take in terms of prevention, the more effective it will be." Good," he concluded.