Sports
River does not want the turtle to escape against Racing, at what time and where to see him | Gallardo's team can become champion this Thursday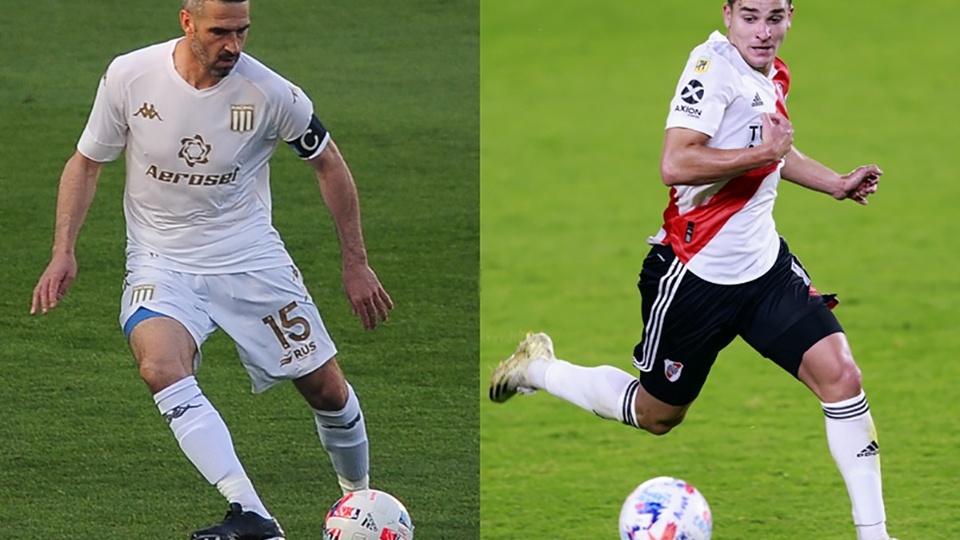 River could become champion of the Professional League this Thursday if it manages at least to draw against Racing at the Monumental, breaking a seven-year drought in the local championship and filling one of the few gaps in Marcelo Gallardo's record.
The Millionaire (49 units) was left with the title served on a tray after the 5-2 defeat of Talleres (40) in his visit to Gimnasia La Plata on Tuesday and, by scoring at least one point against the Avellaneda team, he will have the great chance of giving the Olympic lap in front of his public three dates before the end of the contest. If they lose, not only the Cordovan team will be excited, but also Defense and Justice, who beat Atlético Tucumán on Wednesday and reached 40.
The match will be played from 9:30 p.m., with refereeing by Silvio Trucco and encrypted television from TNT Sports and Fox Sports Premium.
The team led by Gallardo comes from beating Platense 1-0 as a visitor and the coach you will not be able to count on Enzo Pérez (dislocation in his left elbow), while they will also not be available Milton Casco and Bruno Zuculini, both suspended.
To replace the side, they fight for a place Javier Pinola and Jonatan Maidana: the chosen one would enter to occupy a place in the central defense and Héctor David Martínez would be located as the left wing marker. Meanwhile, the veteran Leonardo Ponzio He will be the one who will take Pérez's place in the midfield with the young Santiago Simón, Enzo Fernández and Agustín Palavecino.
River's last time in the local championship was in 2014, with Ramón Díaz from DT and securities such as Barovero, Mercado, Carbonero and Cavenaghi, among others. From that squad, they are repeated in the current Maidana and Ponzio. From then on, seven leagues passed, conquered by Boca (4), Racing (2) and Lanús (1).
This Thursday's scenario is unbeatable: River is unbeaten in 16 games, won 10 of the last 11 and will face a downcast Racing, who has just two wins in his last 14 games. Since ex-Boca Fernando Gago arrived as coach, meanwhile, he has played four games, with one success and three defeats.
As to face-to-face crashes, River has not lost seven with Racing, won five of those and two with goals to remember: 6-1 in Avellaneda in the 2019/20 Super League and 5-0 in Santiago del Estero in March of this year for the Super Cup.
The last academic joy was in 2017, with a 3-2 victory in Núñez with goals from two well-known players today: Lautaro Martínez and Marcos Acuña (the rest was marked by Miguel Barbieri). In the Monumental they hope that this Thursday there will be none of that, that everything is local joy and that the turtle remains securely tied.